Napa School
Napa School for Kids – Illustration Workshops
The Napa School for kids exhibition raised the lid on the process of working as an illustrator. Illustrators introduced their work in an exhibition on 8.9.-17.9.2017 at Annantalo Arts Centre.
Thie event was part of the Helsinki Design Week 2017 programme. Napa School for Kids event was sponsored by Raikastamo Oy.
See pictures from the fantastic event on our Flickr album!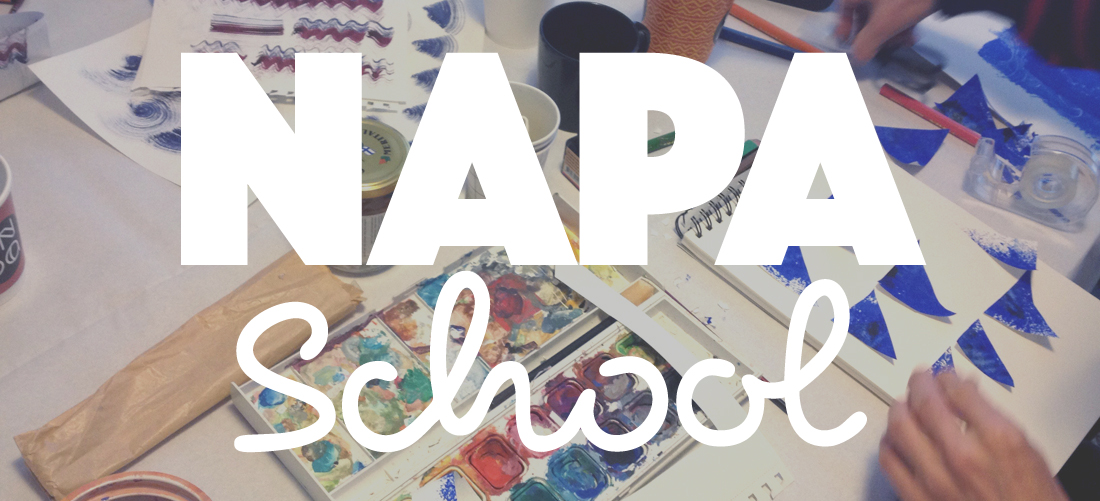 Napa School is a novel and innovative teaching and consulting service for all interested in illustrating and visual arts. Commensing in 2017 Napa School raises the lid on the process of working as an illustrator in workshops and various events in London and Helsinki. It offers both industry professionals and others the opportunity to learn new things in the form of various workshops and teaching. Welcome aboard!
Why?
Napa Agency illustrators are amongst the top names in the field – many have worked in the industry for 15 years. The know-how among our illustrators is versatile and second to none: they are well-versed in infographics, pattern design, visual storytelling, animation and others are masters in, say, making corporate strategic illustrations. Our illustrators diverse expertise is remarkable and unique, and it has attracted interest here in Finland and in the world. The aim is to bring knowledge available to professionals and anyone interested in the field of illustration in Finland and to encourage Finnish excellence with bold teaching concepts, educational works of art and workshops. Napa School offers channels not only to the agency's own illustrators, but also for other Finnish artists.
In addition to our illustrators, the forces that keep Napa Agency running – from our agent to our Head of Communications – will share, within the frames of Napa School, their craftmanship and guide you in portfolio construction, the pricing of work, branding, social media and marketing. Solid professionalism and willingness to share their knowledge to those who are interested is what combines everyone involved in Napa School.
We sell different sorts of packages and workshops consisting of our rock-hard know-how also for companies.
Do you want to take part in Napa School by teaching or come along to share your own skills? Is your company in need of, let's say, a visual storytelling workshop? Got any other related questions or general ponderings about Napa School? Please contact our team at info(at)napa-agency.fi – and follow us on Napa's social media channels: Instagram / Twitter / Facebook / Flickr