Napa School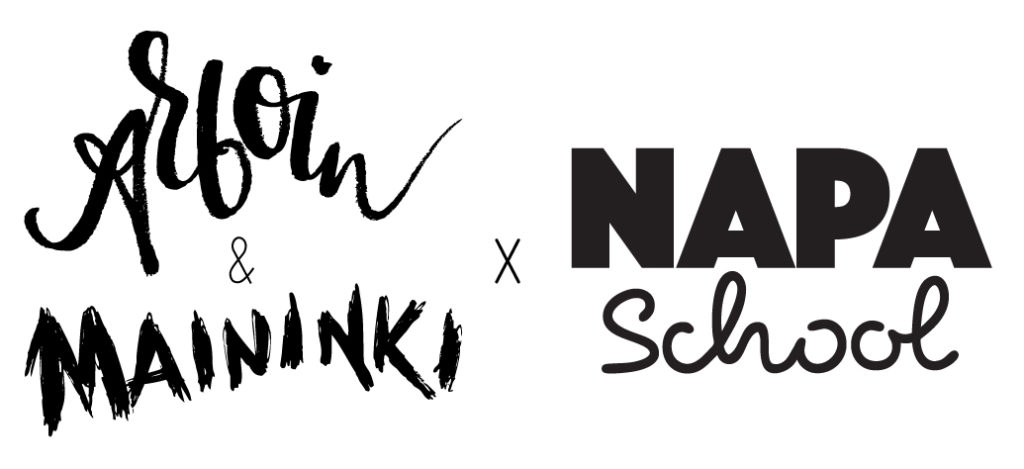 ARBOIN & MAININKI diy club joins forces with Napa School and takes over our office in Punavuori every last Wednesday of the month. The power ladies behind Arboin & Maininki (@arboinmaininki) diy club is Muita Ihania blogger Tiina & crafty gal Marjo. The next workshop is all about:

Arboin & Maininki -diy club x Napa School: HDW EDITION
In this HDW Arboin & Maininki workshop we'll illustrate tableware! We'll decorate a white porcelain mug & plate with letters, patterns & other innovative techniques. After the course the tableware will be heated in the ceramic oven, which will ensure the designs are dishwasher durable. Before that we'll take gorgeous photos of the creations in our legendary insta corner. Workshop is held by Tiina Arponen.
WHERE: Napa Agency's Office in Pursimiehenkatu 13 A 3, Helsinki
WHEN: On Wednesday 12.9.2018 from 18:00 to 20:30.
The fee is 40€ and as usual the workshop contains the materials, tee or coffee, friendly chatting with new buddies AND the coolest snapshots to showcase your dashing creations in social media! Don't miss out on the fun and register at arboinmaininki@gmail.com
More info about this class on Helsinki Design Week's website.
The event is part of Helsinki Design Week's programme. The largest design festival in the Nordic countries is held from 6–16 September 2018.
Previous workshops: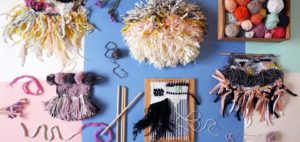 25.7.2018 Arboin & Maininki DIY CLUB 4: Woven art a.k.a ryijy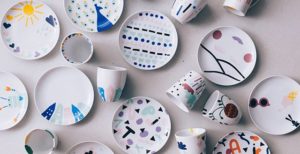 20.6.2018 Arboin & Maininki DIY CLUB 3: Tableware illustratio – decorating a mug & a plate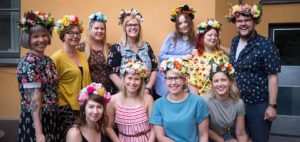 30.5.2018 Arboin & Maininki DIY CLUB 2: Party crown / Flower garland
28.4.2018 Arboin & Maininki DIY CLUB 1: Illustrating tote bags with sticker stensil technique and fabric markers
Napa School for Kids – Illustration Workshops at Annantalo
The Napa School for kids exhibition raised the lid on the process of working as an illustrator. Illustrators introduced their work in an exhibition on 8.9.-17.9.2017 at Annantalo Arts Centre.
This event was part of the Helsinki Design Week 2017 programme. Napa School for Kids event was sponsored by Raikastamo Oy.
See pictures from the fantastic event on our Flickr album!