Sara Maese joins Napa Agency's licensing roster!
Fantastic news – our licensing roster got new addition! Please welcome Sara Maese, an illustrator & amazing pattern designer from Barcelona!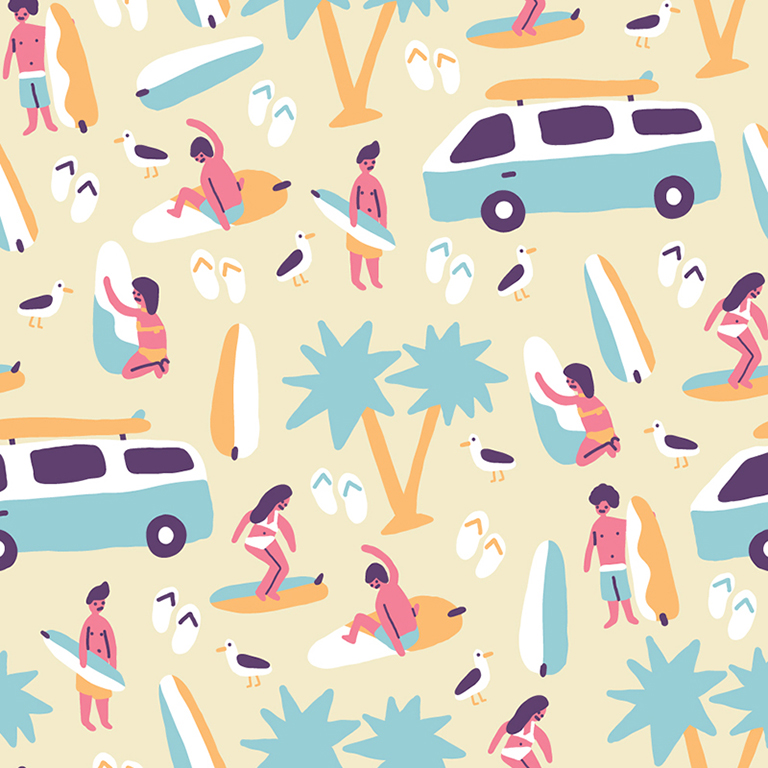 Sara Maese is an illustrator who was born in Ceuta (Spain) in 1988. She studied a bachelor's degree in Fine Arts at the University of Málaga. She also has two master's degrees at the school Gauss Multimedia: one in Graphic Design and the other one in Web Design. During two years she was living in Holland where she had an internship at the famous Dutch illustration studio called "Loulou & Tummie". She has made some design works for different clients around the world together with them. Since 2015, after developing her own style as an illustrator, she decided to start her own adventure as a freelance doing what she's always wanted. Her work is fresh, dynamic and organic. Happy and colorful, through a few lines you can find an entirely world full of funny and cheeky characters. She loves to work digitally, specially with the Adobe Illustrator tools.
Sara Maese has licensed her artworks during these years for brands like Charuca, Egrês, Optymistic, Joid'Art, Whale & Bird Publishing or I Like Paper. She also has collaborated with some magazines like Horchata Magazine, The Debrief or Mooi Magazine.
Hi Sara! Tell us a little bit about your background, when did you discover illustrating & what was your first illustration commission?
I discovered illustration when I was a teenager and used to read different blogs. I started doing some images with Paint Shop Pro, but I really entered in this world when I was studying Fine Arts at the university. When I finished that career I made a master's degree in Graphic Design where I discovered Illustrator, my main tool for working… and since then I have been making illustrations in the way I make them nowadays.
My first illustration commission when I was not doing illustration for a living was a t-shirt design; and, since I started my path with the designs you can find at my website, my first work was with Charuca doing the Slow Life stationary line.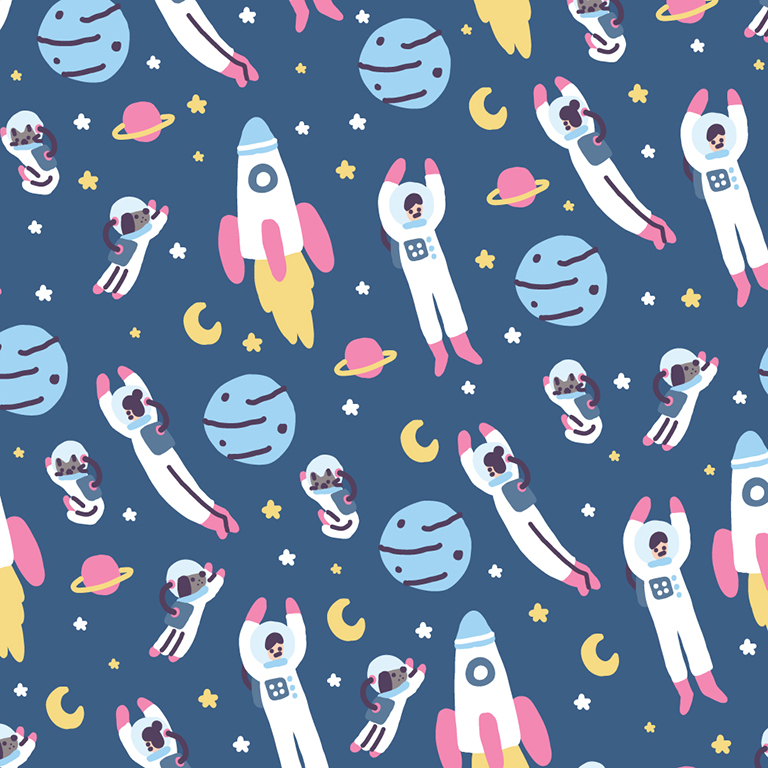 What techniques do you use in your illustrations and how does the process usually go?
I work digitally in all the process. I only use a notebook and a pencil for doing the first sketches, but I prefer to work in the computer.
The process is really simple: first idea, then sketches and finally the final illustration in the laptop. The only thing that takes time for me is choosing the colors.
Describe your work environment & name the first five things that you spot!
Right now I do not have a specific place for working, normally I use the living room for doing it and the things I have on hand are my computer, case and some notebooks. I also have my cats dancing around me.
How would you describe yourself as an illustrator – what is your trademark?
What a difficult question! I do not know how to describe myself as an illustrator, but I can talk about my work (and also trademark): my work is super colorful, organic and quirky. I love to make nude girls doing weird things and I usually use the references from things I like or from daily life.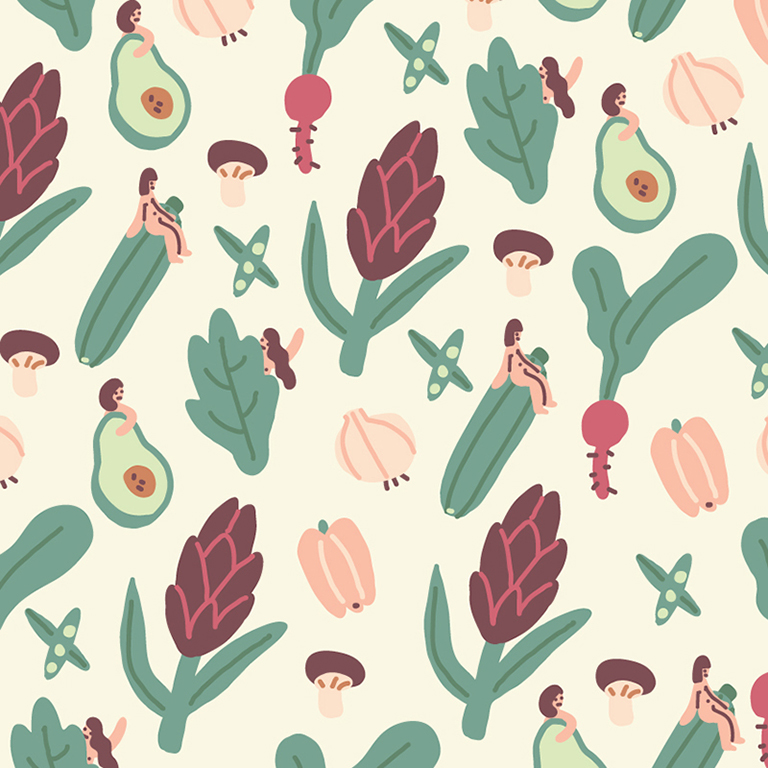 You also make a patterns. How does that usually proceed?
There is no difference for me between a pattern and a regular illustration: I just have an idea, create the sketches, draw them in Illustrator and then organize it in the best way I think it works. But I  try to be really careful with the alignment and this kind of stuff.
Tell us the best & the most challenging thing at being an illustrator!
The best thing is to draw. I draw for a living and that is so cool because it was my dream since I was a child. The worst part is to deal with not having a regular salary like if you were working in a 9-5 job.
Tell us your TOP 3 artists on Instagram – who to follow and why?
It is not fair to choose only three, but hereby is my selection:
Fran Meneses (@frannerd): I think any illustrator should follow her because she is very close to her followers and you can learn loads of things about illustration on her Youtube channel.
Annelies (@anneliesdraws): She is an illustrator who has a community that has been growing like crazy in the last few months, why? Because she uploads everyday, is super close as Fran and also has a really cute and colorful work.
Leah Reena Goren (@leahreenagoren): One of my favorite illustrators of all times and also one of my main sources of inspiration. Lately she has not been uploading lots of illustrations, but she still has a really good job.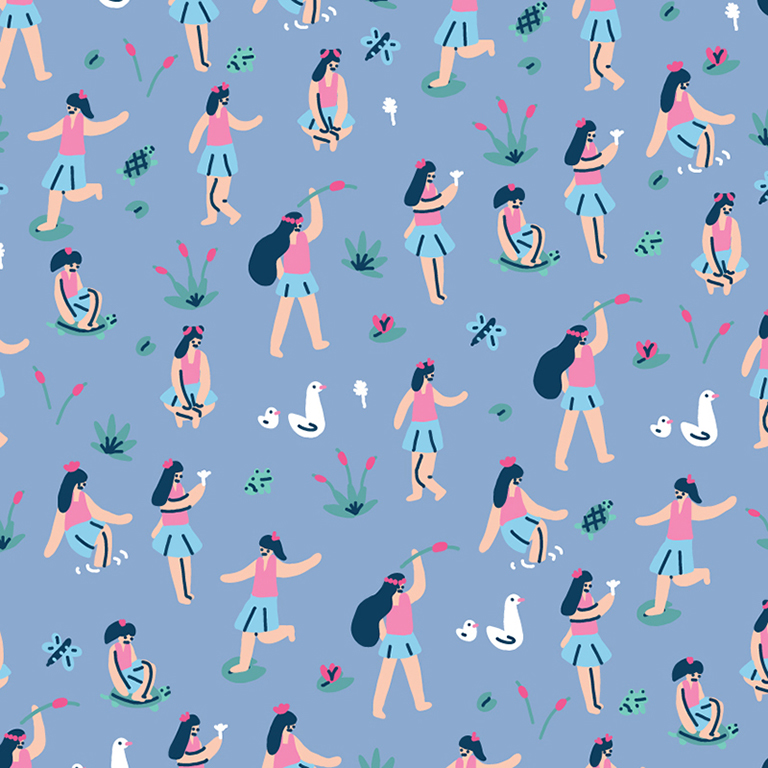 Do you have any hobbies? What do you when you're not drawing?
Of course! I love reading, playing video games and watching series. I also like to read about things I like around the internet and spending my time with my mobile phone doing just nothing.
What has been the most memorable illustration assignment so far? And what would be the dream illustration job?
Probably the jewelry collection with Joid'Art. It was so amazing to have your illustrations in jewels and wear them. Also, thanks to this job, it was my first time in Barcelona, so it was such a wonderful experience.
My dream job would be to make some packaging for make up. I love make up.
TOP 8:

Album: Music album? I do not know, I do not usually choose the songs from albums, I just play some music at Spotify where I have everything mixed up.
Book: Anne of Green Gables, but I do not consider it my super favorite book of all times.
Movie: Something from Studio Ghibli, probably I will choose right now Kiki's Delivery Service.
Superhero: I do not watch superhero films, it is not my cup of tea… so it is really difficult for me to choose one.
Exhibition: I like to go to see exhibitions about illustration or from people whose works I love, but in my city is very difficult to find this kind of exhibitions right now.
Tv-series: Right now I am watching Fargo, but the last one I really liked (Fargo is really good, though) was Sherlock.
Artist: Henri Matisse.
City: Probably I will choose a village near the beach, or some place like Málaga, where I am living right now.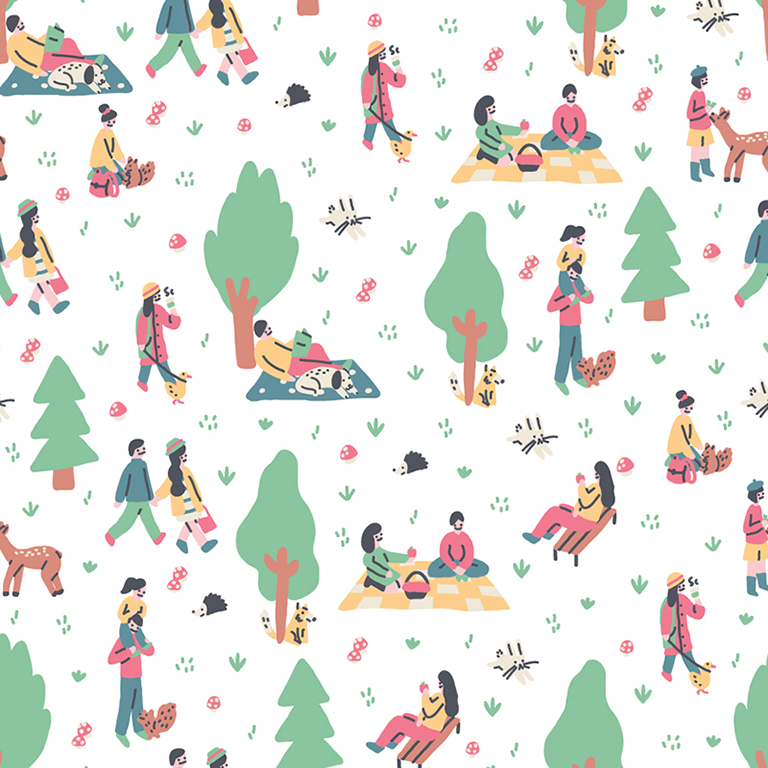 Got interested in  Sara's designs and want to see more? Ask for a link to the materials by mailing to: info@napa-agency.fi