The Districs of Turku illustrated – Mika Lietzén's illustrations at Original Sokos Hotel Wiklund
The renewed Original Sokos Hotel Wiklund opened its doors in the Turku city centre in March 2019. The most stylish gems are hidden in the hotel rooms – which walls are decorated with Mika Lietzén's framed posters of the districts of Finland's oldest city.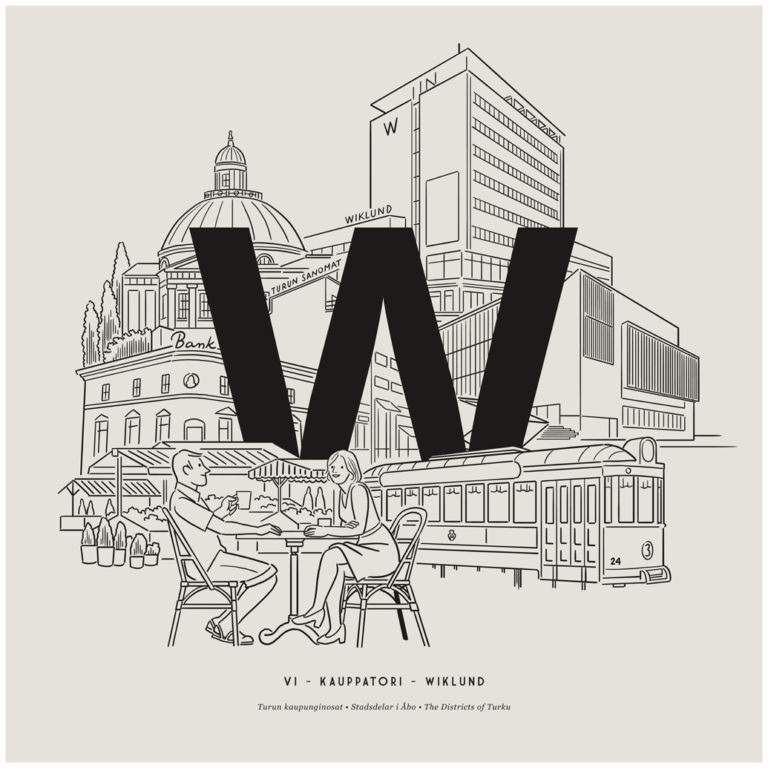 At the end of the last year, Napa Agency received a very interesting illustration project proposal. In Turku, a renewed hotel was being completed, and the hotel rooms were missing a pinch of that special Turku spark in the form of illustrated comic posters. Napa's Turku based illustrator, our very own comic wizard, Mika Lietzén got the job!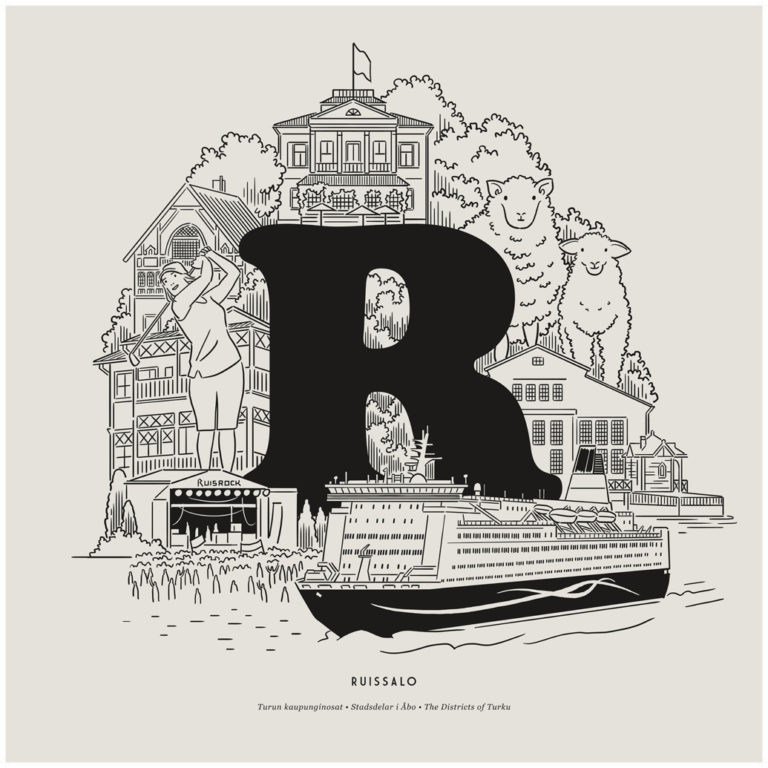 For the new Hotel Wiklund's art posters' themes, the client wanted to use a little bit of Turku-like humour & dialect illustrated. When the illustrator was brought to ideation, the themes of the posters evolved and the city itself was highlighted even more. For the final artworks, Mika Lietzén pictured twelve districts of Turku, combining bold typography and his perfected clear line. In the middle of each poster, you can see the initial letter of the districts and the neighbourhood's typical landscape with its characters around it. This is how the "P as Portsa", "M as Martti", "R as Ruissalo" and nine other fabulous ligne claire areas were created!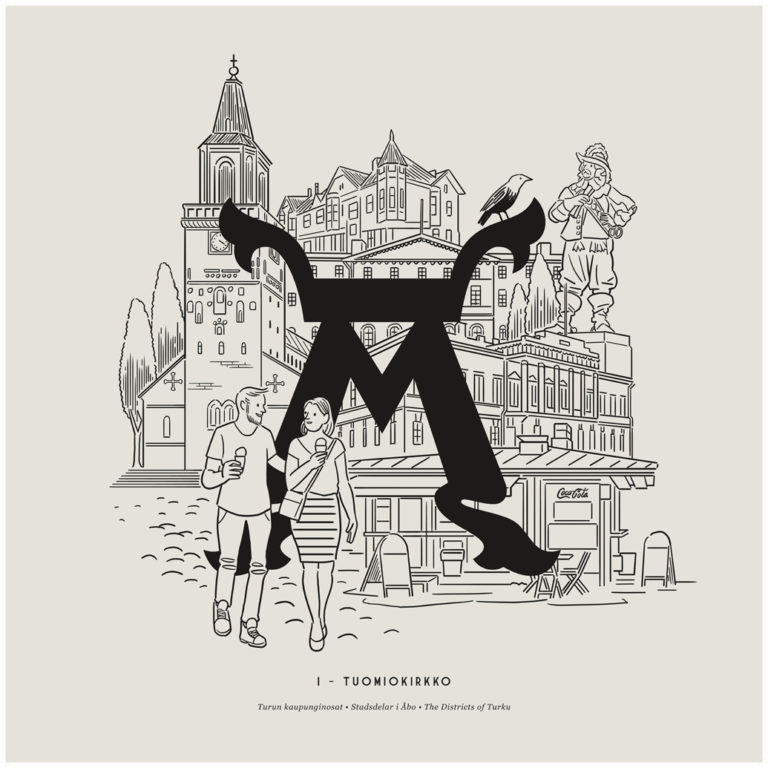 With the help of these framed beauties, the city guests can explore Turku without leaving their hotel rooms! And the best of all is, that hotel visitors can have the Turku themed illustration as a souvenir because Mika Lietzén's creations can be purchased from the in-house shop!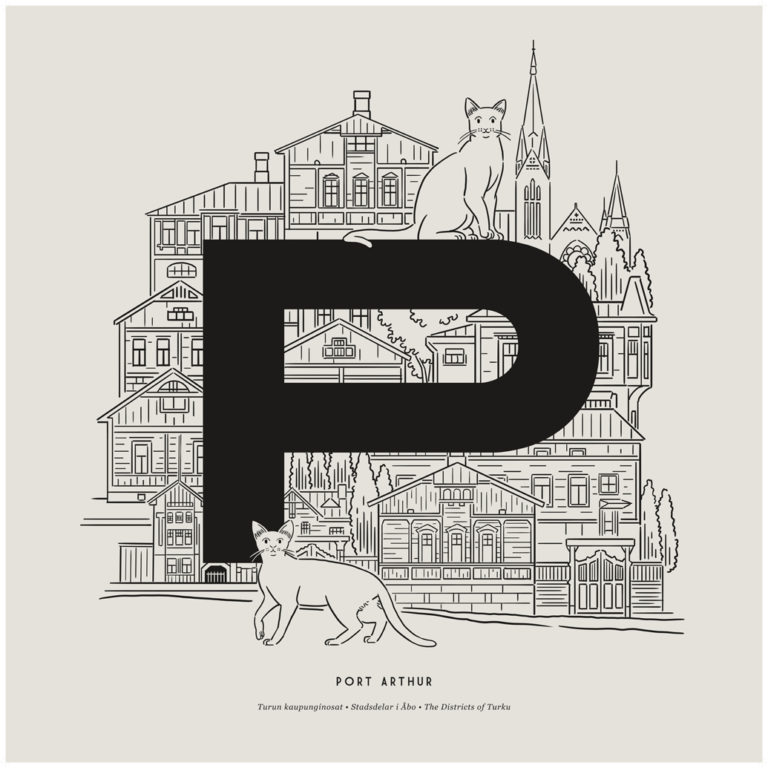 The hotel is located above the department store, right in the city centre, in the midst of Turku's cultural attractions and historical sightseeing.  Read more about the fresh Original Sokos Hotel Wiklund here.
For the more fantastic illustrations, we warmly recommend visiting Mika's portfolio. There you'll find a couple of these illustrated districts in addition to his other latest works.