Great use of illustration in advertising: Jukka Pylväs' campaign illustration for the city of Porvoo
The city of Porvoo was missing an illustration for their campaign for encouraging the Porvoo residents to consume in their own hometown. And the coolest thing was, that they wanted to use a local artist to illustrate the campaign. So, Napa's splendid illustrartor Jukka Pylväs, who lives in Porvoo, was a great choice for the job!
The ad campaign is intended for the social media channels of the city of Porvoo. For the illustration Jukka Pylväs drew an exemplary family living in Porvoo, who exploits the commercial services of their hometown in many different ways. The aim of this campaign is to support local producers and entrepreneurs.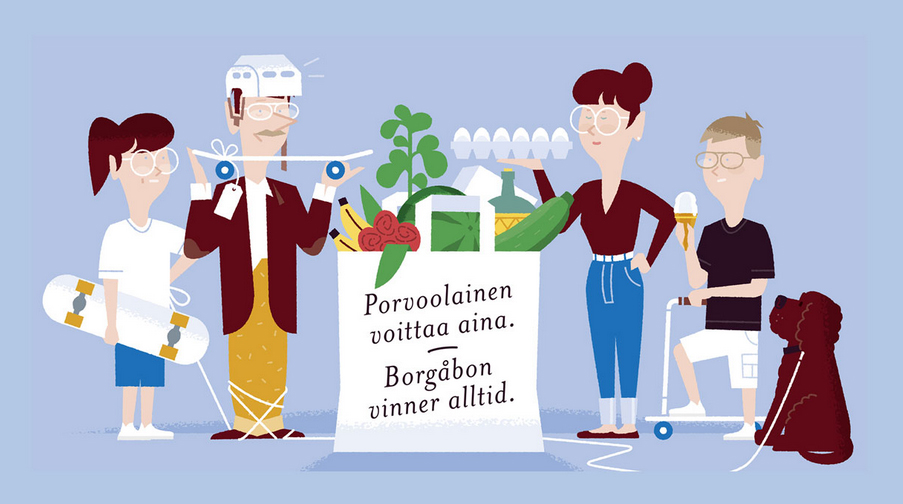 The illustration is a great alternative to so-often used photographs in travel and consuming campaigns. The characters have been drawn specifically to the city of Porvoo in a fresh, delicate & humorous style. With Jukka's illustration, the campaign stands out & is memorable in positive way!
Need an illustration for advertising? Contact us at info (at) napa-agency.com and tell us more about the project!