Jussi Kaakinen illustrated the renewed Mundo coffee
Mmmm, coffee! And what a mesmerizing package design! SEK renewed the Paulig's Mundo coffee package and Napa's marvelous Jussi Kaakinen brought a cool pictorial flavour to it! The rich & mellow taste of this coffee comes from hand-picked Arabica beans, which are organically grown. Mundo also has the Fair Trade certification, so it's a friendly and responsible drink to enjoy in cold & dark Finnish winter mornings.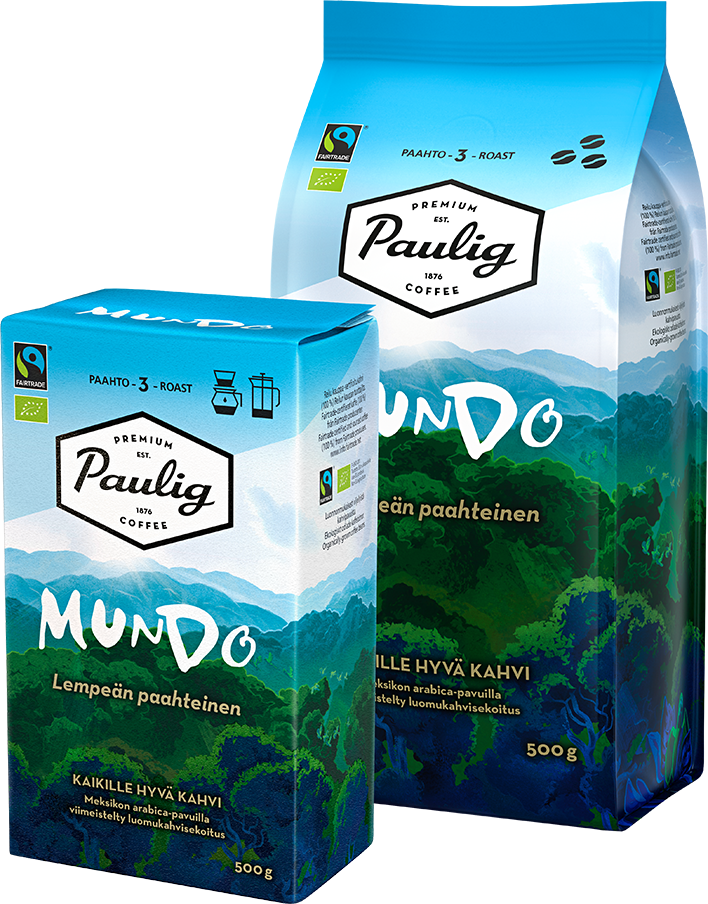 In this beautiful illustration Jussi has pictured the breathtaking view to the Middle American slopes – where the coffee beans used in Mundo's blend have grown before jumping to our coffee makers.
Watch the amazing scene animated in this social media advert below and read more about the coffee here.