Lahti World Championship 2017 area map illustration by Jukka Pylväs
It's the last days of Lahti World Championship and it's been a blast to follow the skiing games here in Finland. During this wonderful winter sport extravaganza we've seen some really great performances, but true to our style we've got to show you even one more! Here's an illustration delight by Jukka Pylväs – the Lahti2017 area map! This fun illustration was commissioned by the cool guys at Intohimotoimisto Cassius.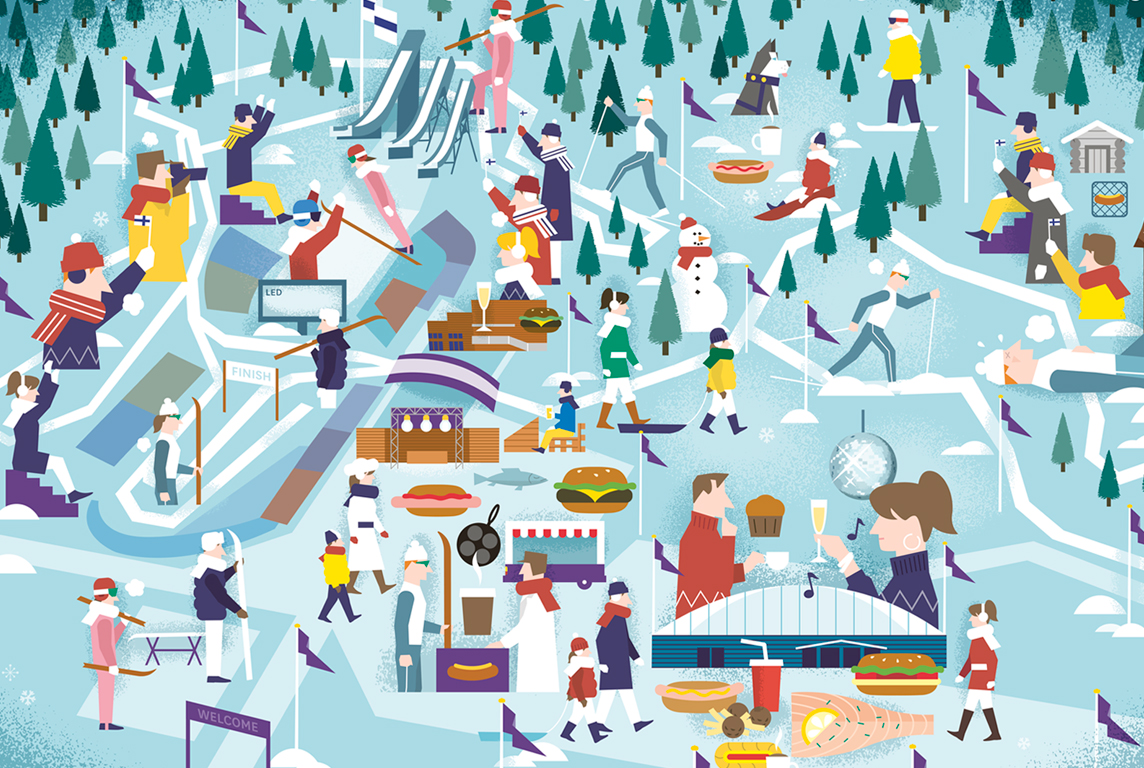 The brief was to illustrate the championship area map, but not in a dull and strict way. The point was to channel the traditional and free spirit of the games, with a little hint of humour. The map follows the official colors of Lahti Championship and it's illustrated in a playful but classy manner. Jukka's illustration is an ambitious compression of different scenes, which you can typically see & experience at the event. You can really feel the fun spirit of winter games!