A new diamond in Napa's roster – Welcome illustrator Jenna Kunnas!
Stop what you're doing and hear the news of the day – a real gem, charming & original illustrator joins Napa Agency! Please welcome, Jenna Kunnas! Our new talent's specialties are character illustration, realistic images, people and animals, and children's book illustration. Jenna is a real pro when it comes to designing patterns!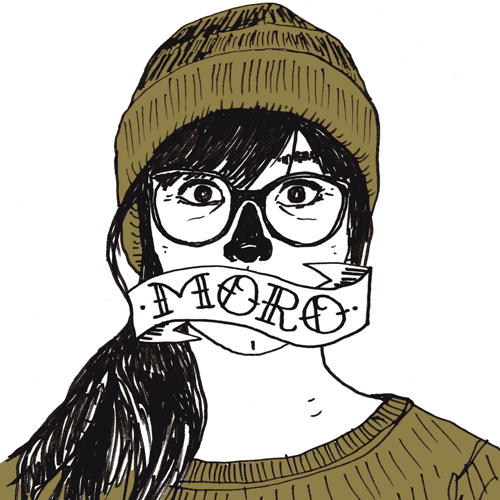 Jenna Kunnas has graduated from the Aalto University in 2015 and has worked as a freelancer for ten years now. Her strong and recognizable line is usually drawn with felt tip pen or pencil. She also uses ink, gouaches and digital techniques to support her original style. Jenna's style is very abundant and there's a fun sense of rhythm in her designs – this is particularly seen in her strong and ambitious patterns. Her works are often filled with cranky humor, dreamy atmosphere, or some fascinating characters. On the other hand she can also nail a realistic human or animal portrait. Previously she has among other things illustrated books for the Finnish book publishing company Otava, and worked as a designer for Finlayson (Finnish textile manufacturer). And yes, since you are anyways going to ask: she is the daughter of Mauri Kunnas 😉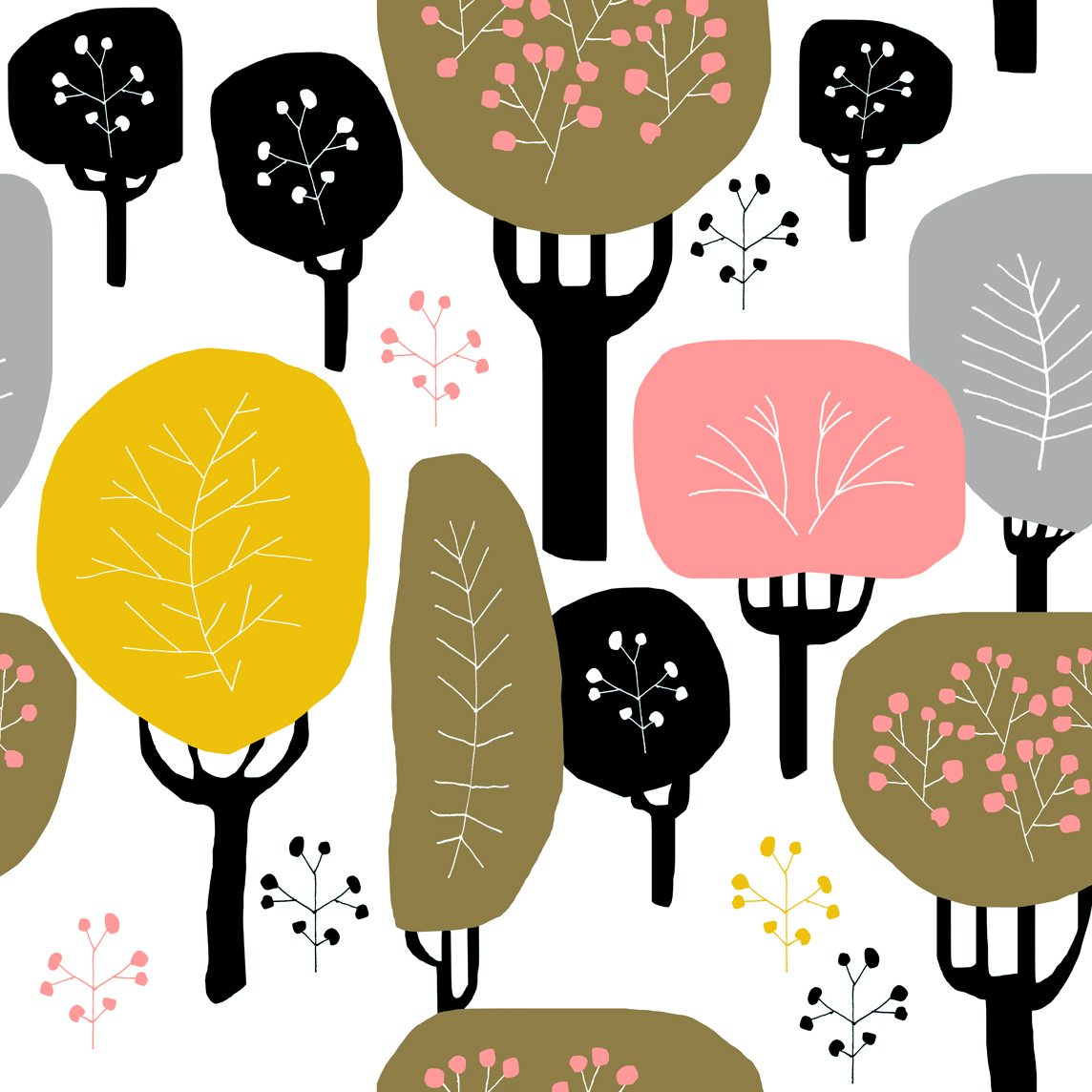 Hi Jenna! Please tell us a little bit of your background – when did you catch the spark of becoming an illustrator?
I've been drawing as long as I remember so I don't actually know when it became a career plan. I've studied jewellery, silver and furniture design as well as space planning. But during my studies I was mostly working as a freelance illustrator, and then I couldn't actually think of being anything else than an illustrator.
What kind of technique do you use in your illustrations and how does the work usually progress?
I like my line. Usually I use felt tip pen, ink and pencil, but sometimes I go crazy and even use gouache. First I draw, then scan & edit the illustration digitally, print the whole thing and then draw again – the same cycle continues until the illustration is ready. Besides pens & paints I almost always use the computer for finalizing the picture.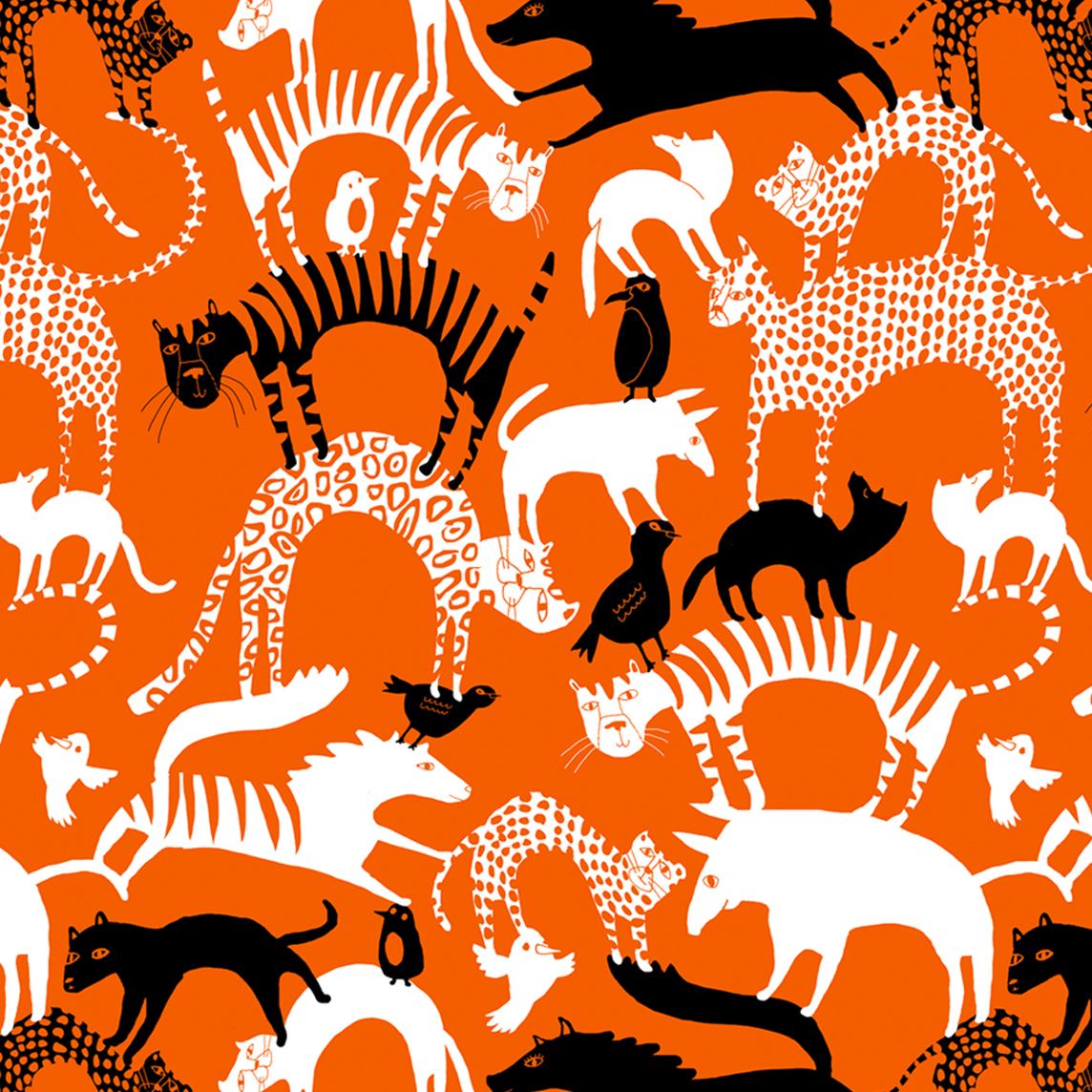 What kind of surroundings do you work in? What is the most inspiring place in Helsinki?
I have a studio in Bear Park, it's in Kallio district in Helsinki. For the working environment the most important thing for me is that it's a nice place to go to. I share the studio with sweet people. One of them is my sister who works as a writer. The most exciting place in the city must be the duckboards which lead to Lammassaari (Isle of Sheep) during the hot days of late summer, just when the rushes are very high.
You also design patterns – where do all the ideas come from?
There's a lot of animal and nature themes in my patterns, as well as in my other works. The idea for the new pattern can come almost from anything: a wordplay, science news, misheard phrases or a rhythm that I've seen. For me the pattern making process is kind of hypnotic crafting. Repeating rhythms, creating strong colour combinations & exciting arrangements take over and it's hard to let go of the patterns before they're polished.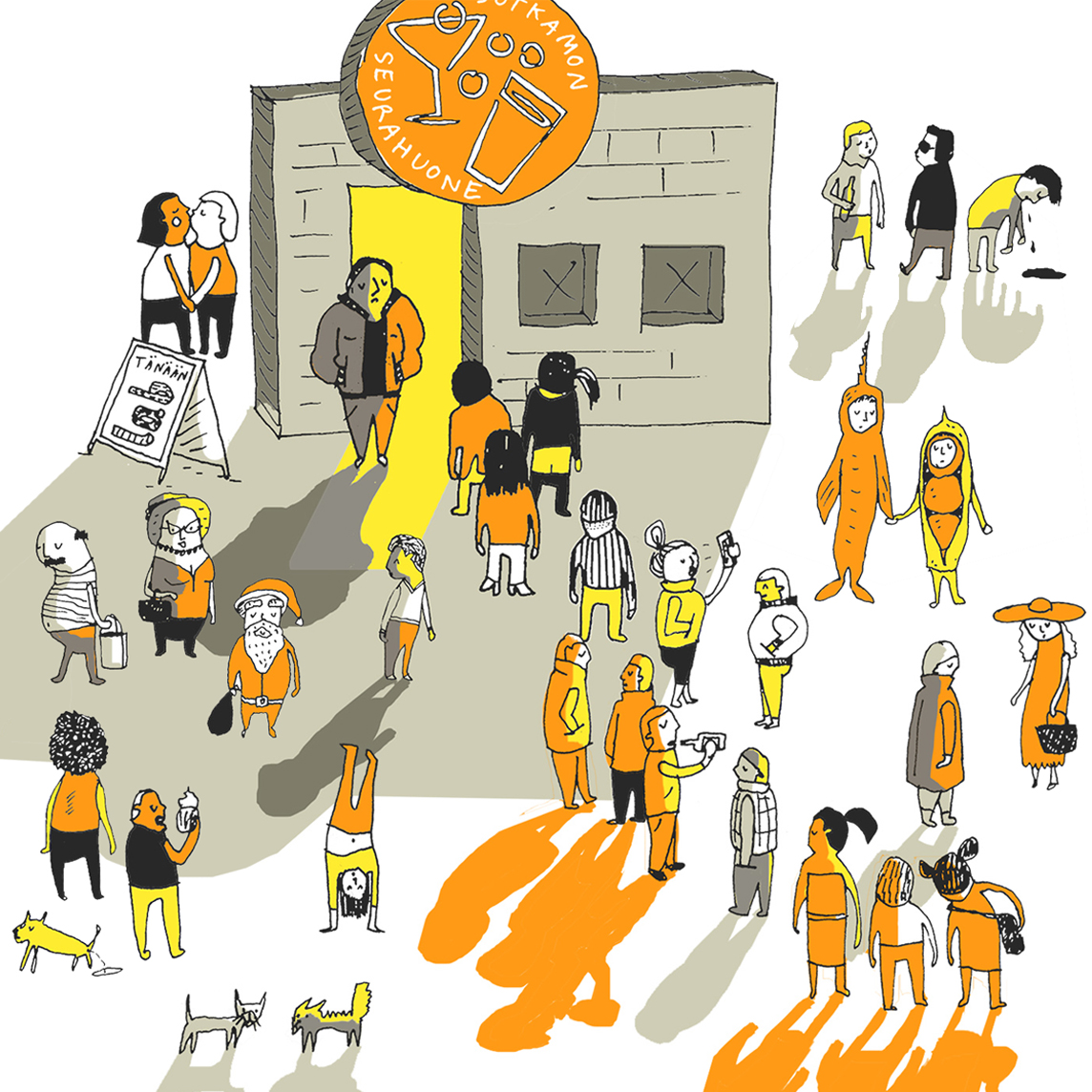 What is the best thing and the most challenging thing at being an illustrator?
I really enjoy the feeling when I create something beautiful. It's also nice to work independently. In the beginning the freedom and the independence were things that were a lot on my mind – what if I ran out of all great ideas? But it was a silly fear, of course. Now I notice that it's actually vice versa and the more I create, the more new ideas I get! I also believe that when you give a thought some time and space, the best outcome comes finally. You should not be scared of the agony, sometimes it's a part of the deal.
What do you do besides of making amazing illustrations and patterns? Any spare time activities?
I adore generally all kinds of the pretty objects and pictures. Mid-century furniture, design glass and poster art are my weakness. Additionally I like quality British detective tv-series, cats & red wine!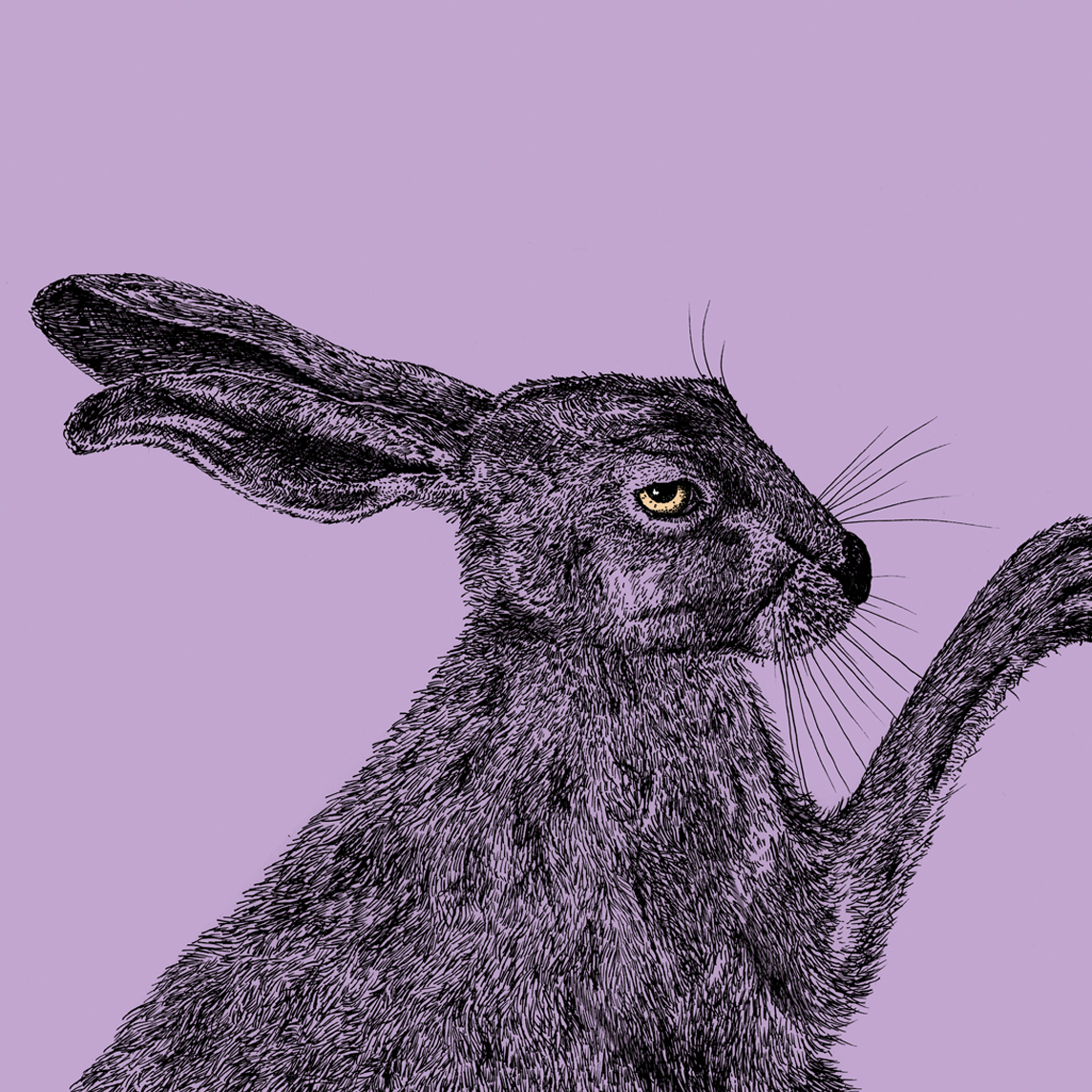 You've worked as a freelancer for quite some time. What has been the most fun illustration commission so far?
There might be vested interest here, but I have to say that I really enjoyed illustrating my sister's first children's book. It was fun to come up with what a little toffee-nosed mouse and a farting wrinkly grandma bear could look like!
And what would be the illustration job of your dreams?
Hmm. Maybe it would be something related to working in a natural park in the Middle America, and there would also have to be a lot of socializing with monkeys and other animals!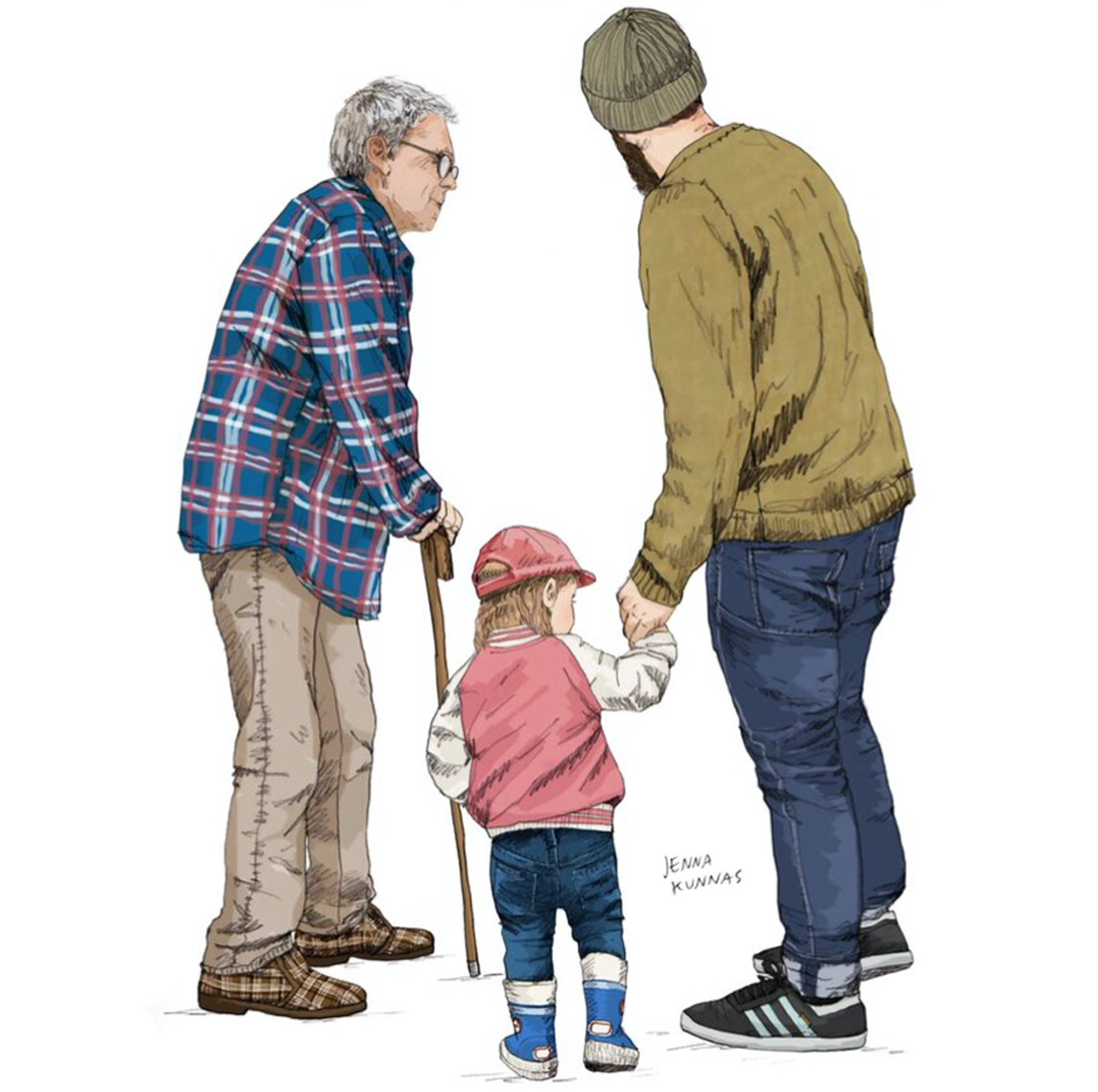 Current TOP 7:
Album: Morrissey: Ringleader of Tormentors
Book: Harry Potter audiobooks (read by the hilarious Finnish actor Vesa Vierikko) before going to bed
Superhero: Buffy the Vampire Slayer
Exhibition: "Come to Finland" at the National Museum of Finland
Tv-series: The Fall
Artist: Sculptor Jussi Mäntynen & tattooist Susanne König
City: Manchester
It's so wonderful to have such a great character joining the Napa Gang! You can find Jenna's portfolio here. Go and be thrilled!