Jussi Kaakinen won the "Oscar of stamps" in Asiago
In July we got some fantastic news! International competition of philately or the so-called "Oscars of stamps" held in Asiago, Italy, awarded "Freedom to roam" stamps as the best in category of travelling. "Freedom to roam" stamp series was created by our illustrator Jussi Kaakinen for the Finnish Post.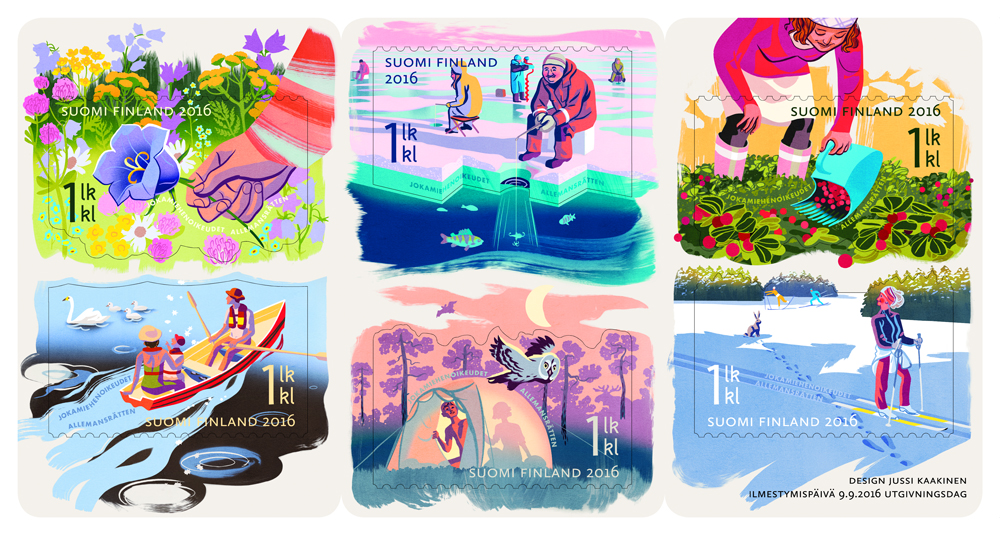 The annual competition was held for the 47th time. This was already the second time that this highly appreciated award was given to one of Napa Agency's artists.
For this colorful stamp sheet Jussi illustrated some of the most popular Finnish outdoor activities including ice fishing, skiing, rowing, berry-picking and camping. The sheet was published by the Finnish Post in September 2016.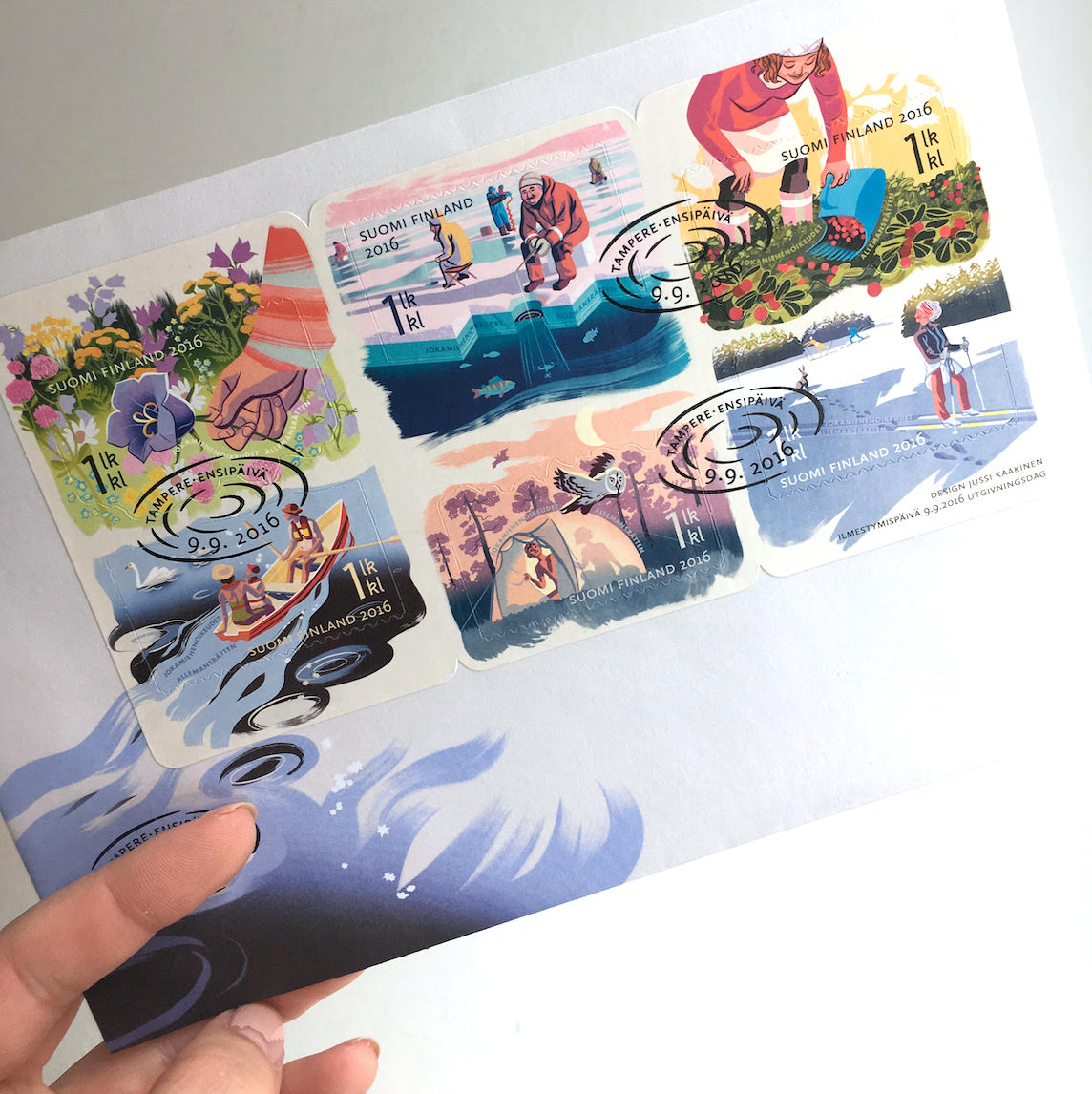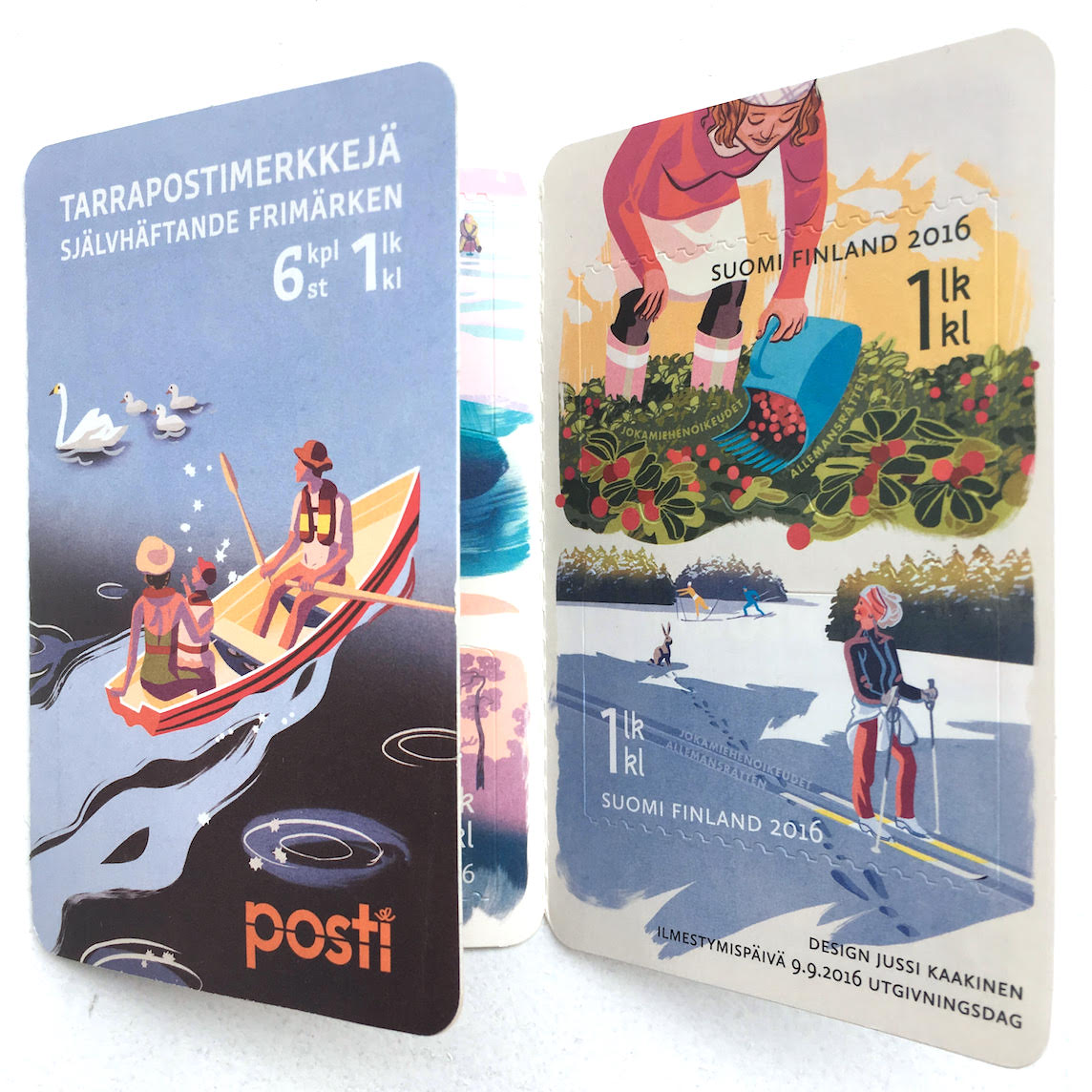 How were the stamps created? Check out the full story here. The Finnish Post also made an announcement, you can read it here (only in Finnish).