Jussi Kaakinen designed a colourful stamp collection named "Freedom to roam"
Summer is just around the corner and the happy announcement by the Finnish Post comes just on time! The rest of this year's stamps are revealed – and we're over the moon to tell you that one of these new stamps is designed by the greatest Jussi Kaakinen! Jussi's stamps are named "Freedom to roam" which is in Finnish "Jokamiehenoikeudet", everyman's right. There are six 1st class stamps in Jussi's sheet, and it's part of "Finland 100 Years" collection. "Freedom to roam" is celebrating something very Finnish – everybody's freedom to enjoy the Finnish nature regardless to its ownership.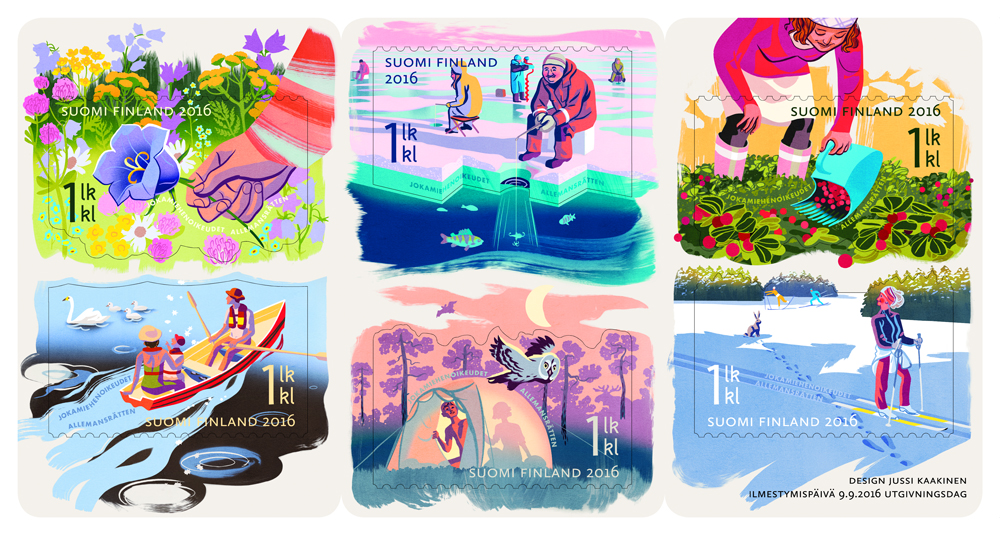 "In these stamps you can see different seasons, most common Finnish nature milieus and people from kids to seniors. They're all enjoying themselves and they also know how to get around in the nature", Jussi explains.
For this stamp sheet Jussi has illustrated activities which are close to all Finnish hearts: camping in midnight sun, lake rowing with the family, picking flowers and berries. There's also fun winter themes like skiing and ice fishing. These colourful stamps are fit for mailing around the year!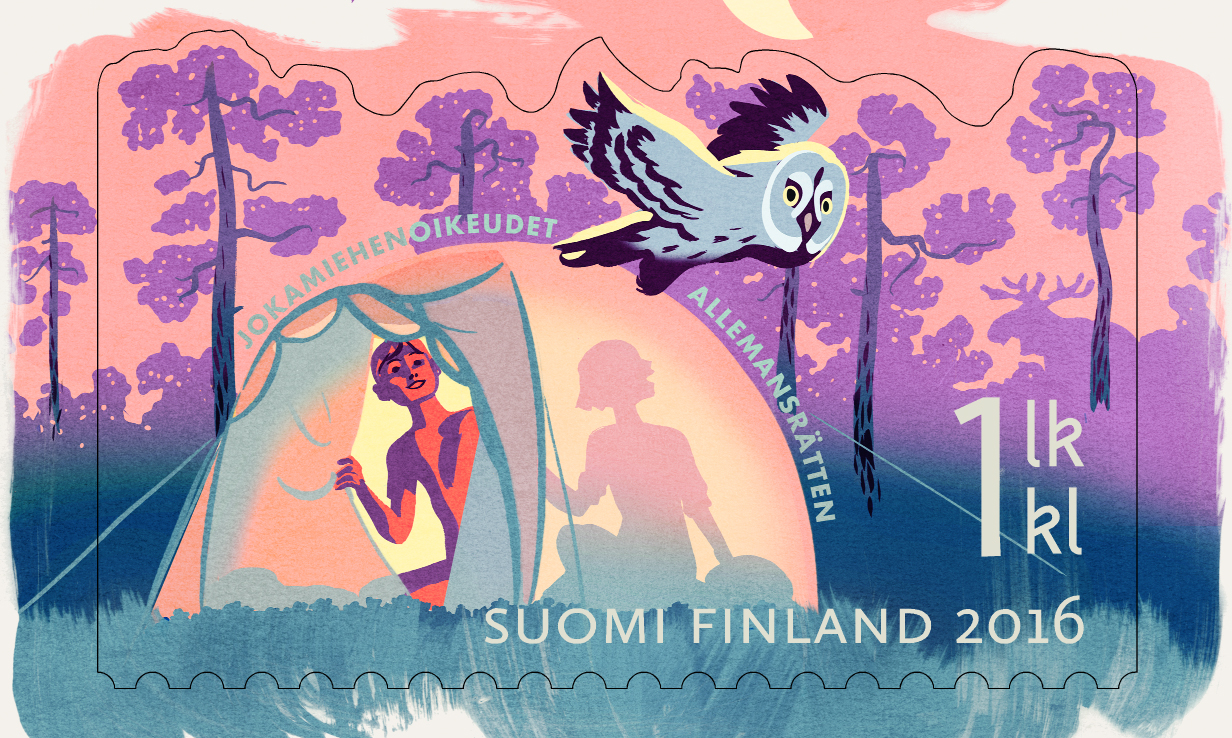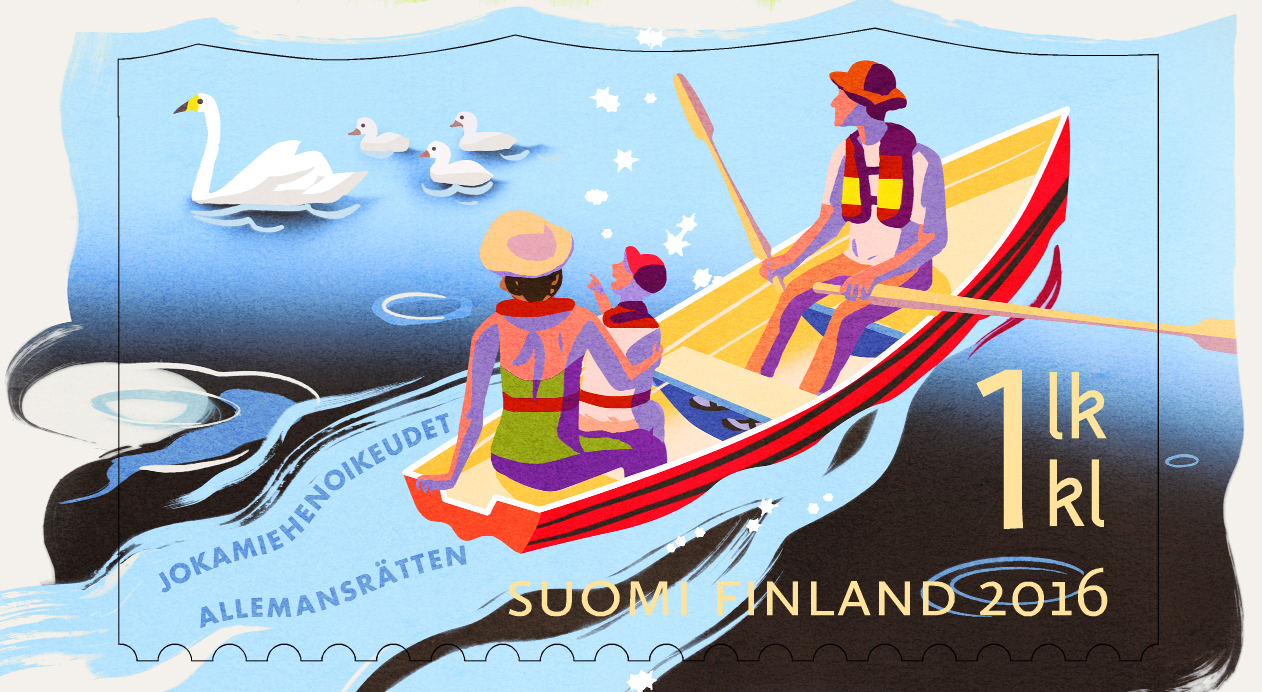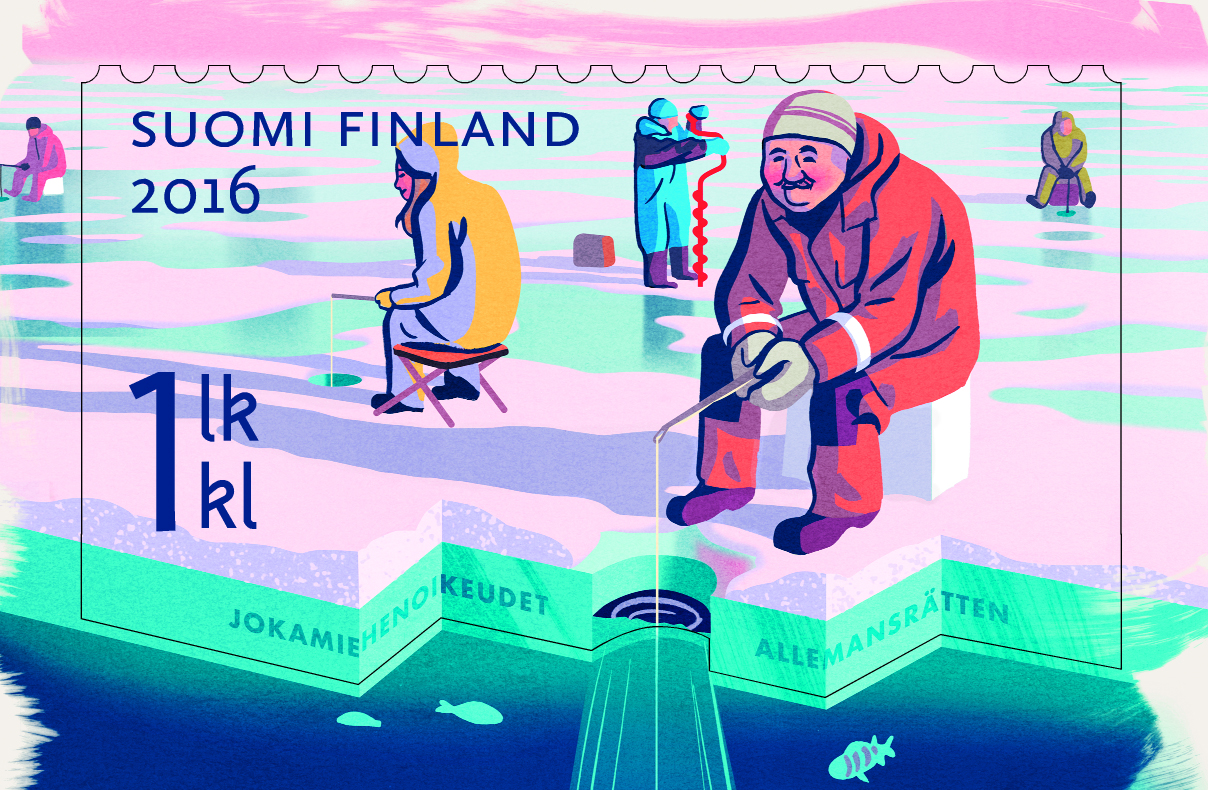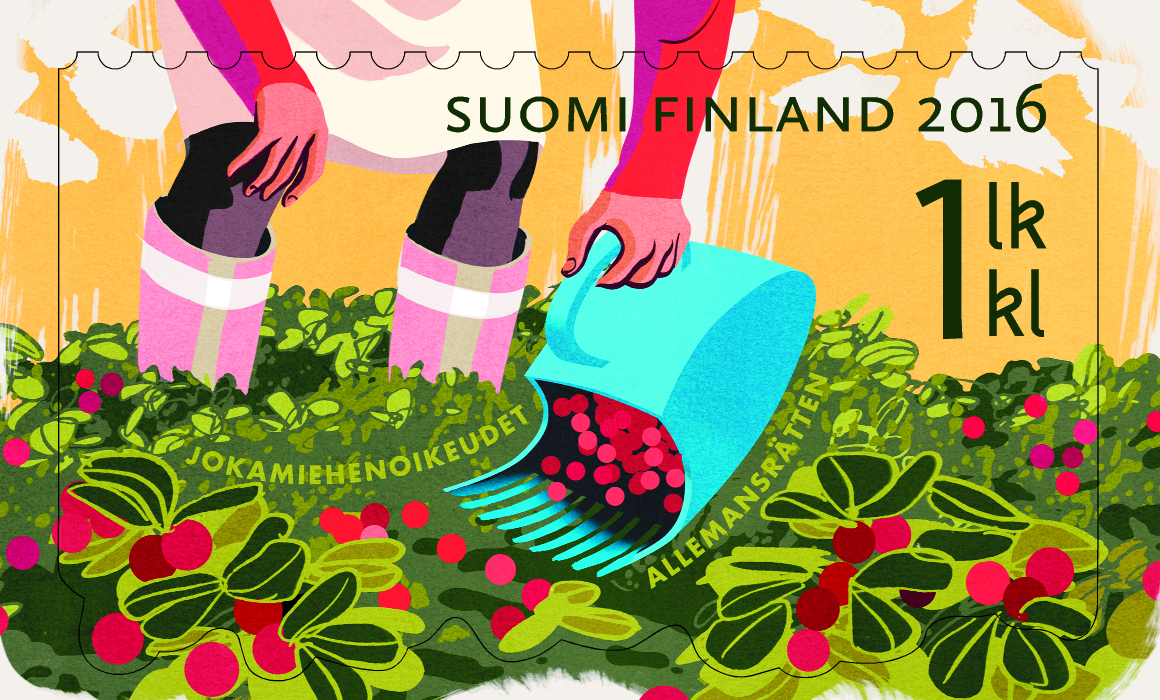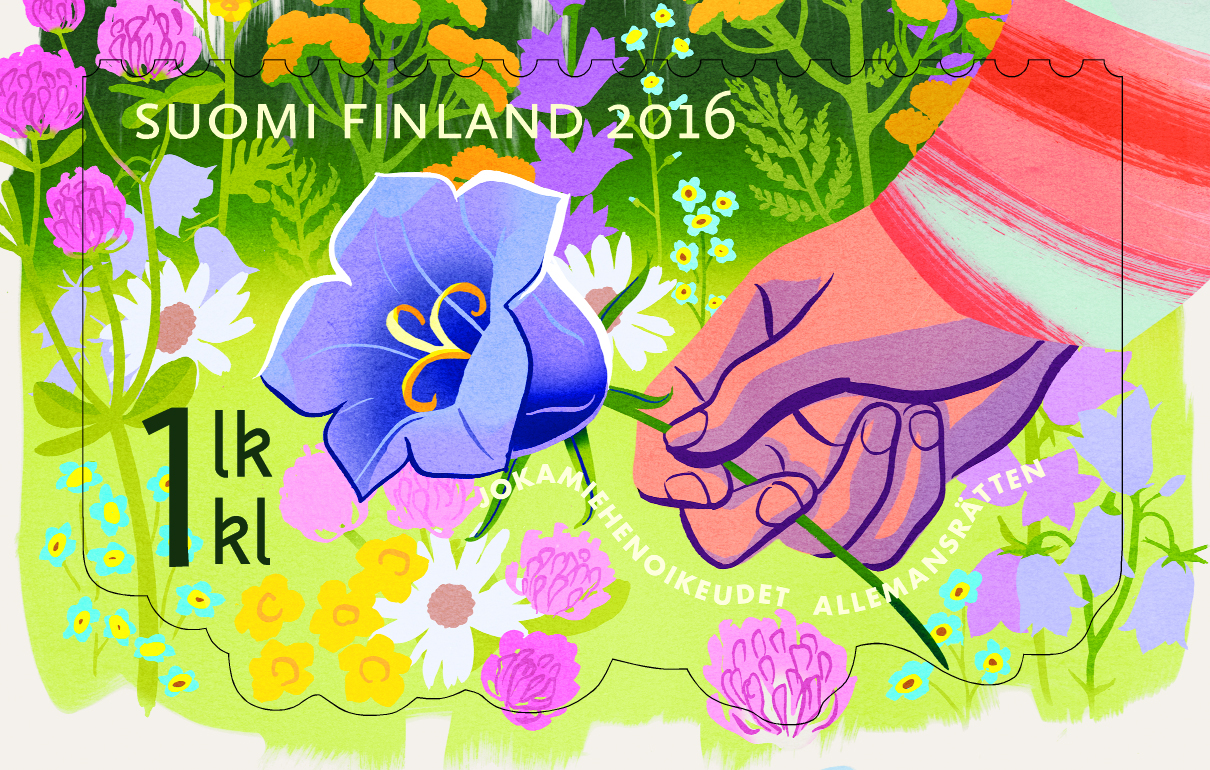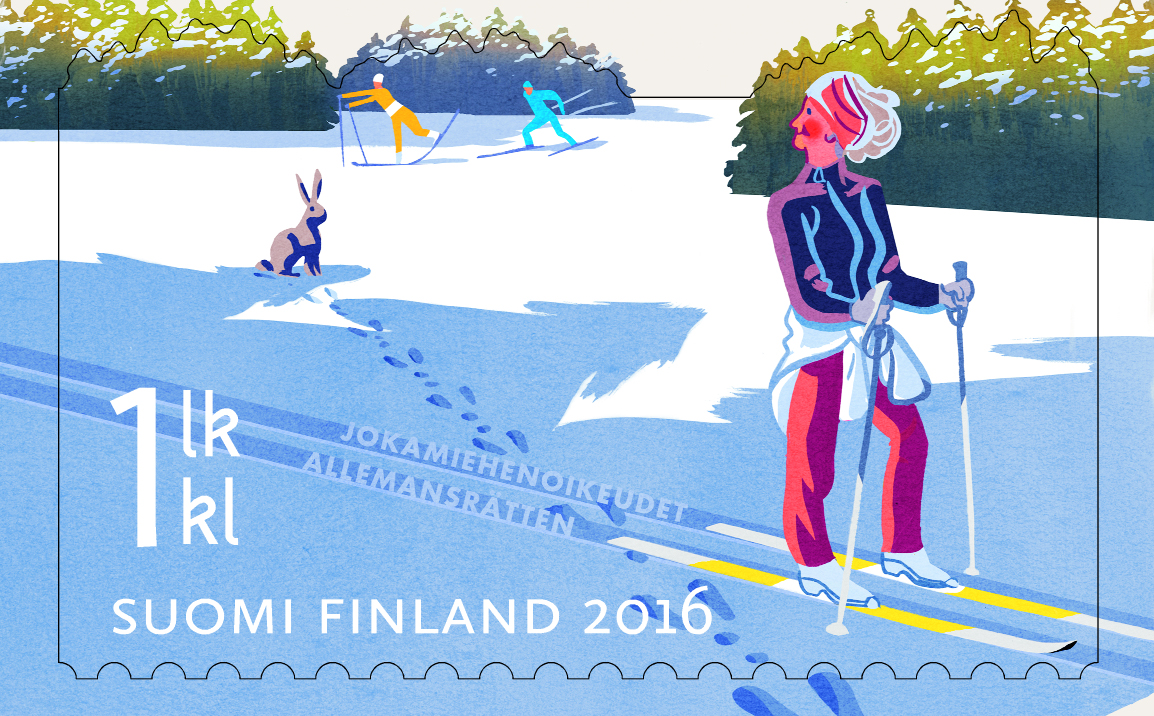 The stamp sheet, which is coming to Post's shops in the fall 2016, is Jussi's debut:
"Of course I was very excited to design my first stamps! Visually I got inspired by the resolution & quality of the printing press technology, and the fact that you can include so much details & colours into such a small area as a stamp. Instead of simple stamps, I wanted to create a colourful and flourishing wholeness. As a theme "Freedom to roam" is very extensive and it was challenging to fit it in only six stamps. Most of the time I spent on generating ideas for the subjects for each stamp. And in the end, I'm very happy with the final stamp sheet!"
The result is brilliant, well done Jussi! We can't wait for summer to begin, so we can enjoy the wonderful nature activities! And of course we're also waiting for the fall – when we all can enjoy these beautiful stamps!