Finnish company Kesko celebrates 80 years with an article illustrated by Samuli Siirala
In the last Pirkka Magazine of the year 2020 Kesko celebrated 80 years of business in Finland & abroad. The magazine featured a wide anniversary attachment illustrated by Napa's talents. Kesko is a Finnish listed trading sector company, and operates in the grocery trade, the building and technical trade and the car trade.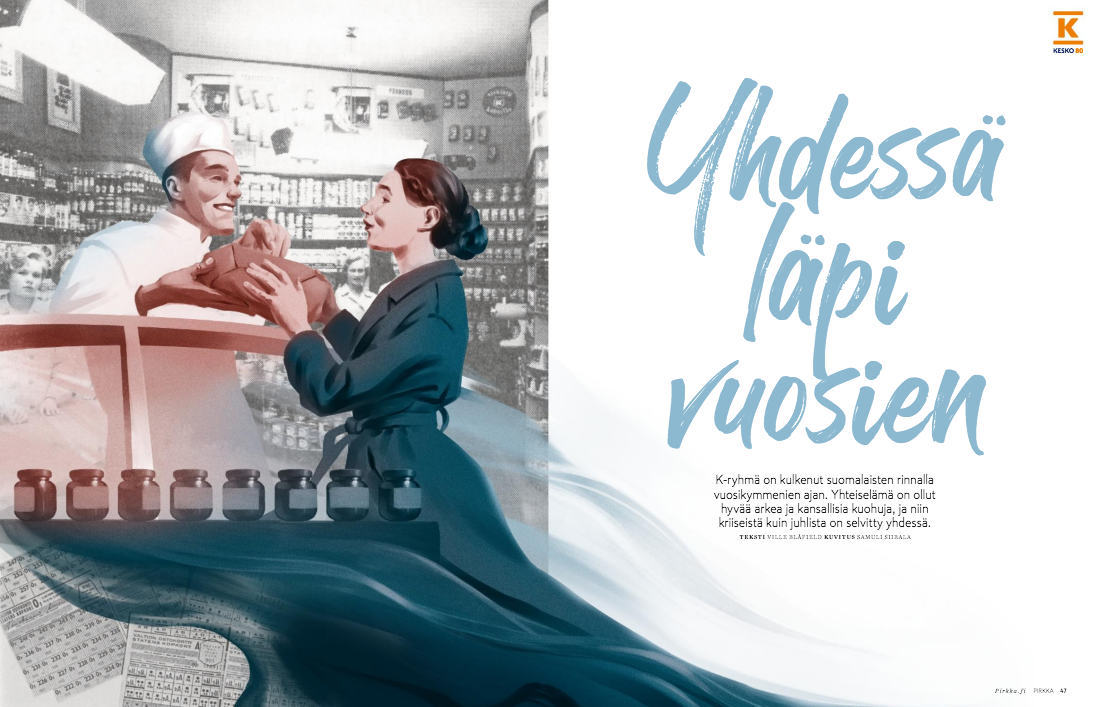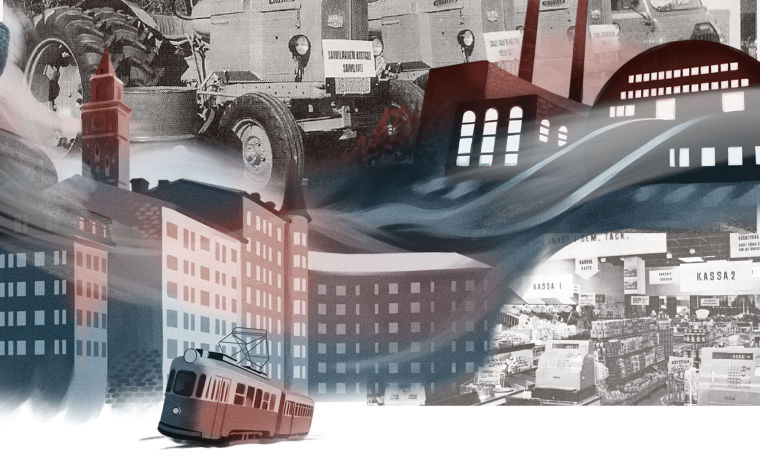 Together through the years editorial featured famous events and moments connecting the Finnish history to Kesko's meaning and place in our society. Samuli Siirala's precise & beautiful illustrations combined with real-life historical photos bring out the connections & meaning between us and Kesko. The illustrations and photographs were combined by ad agency Genero's graphic designer. You can spot for example our first & only Eurovision Song Contest winner Lordi, famous buildings & some hockey players!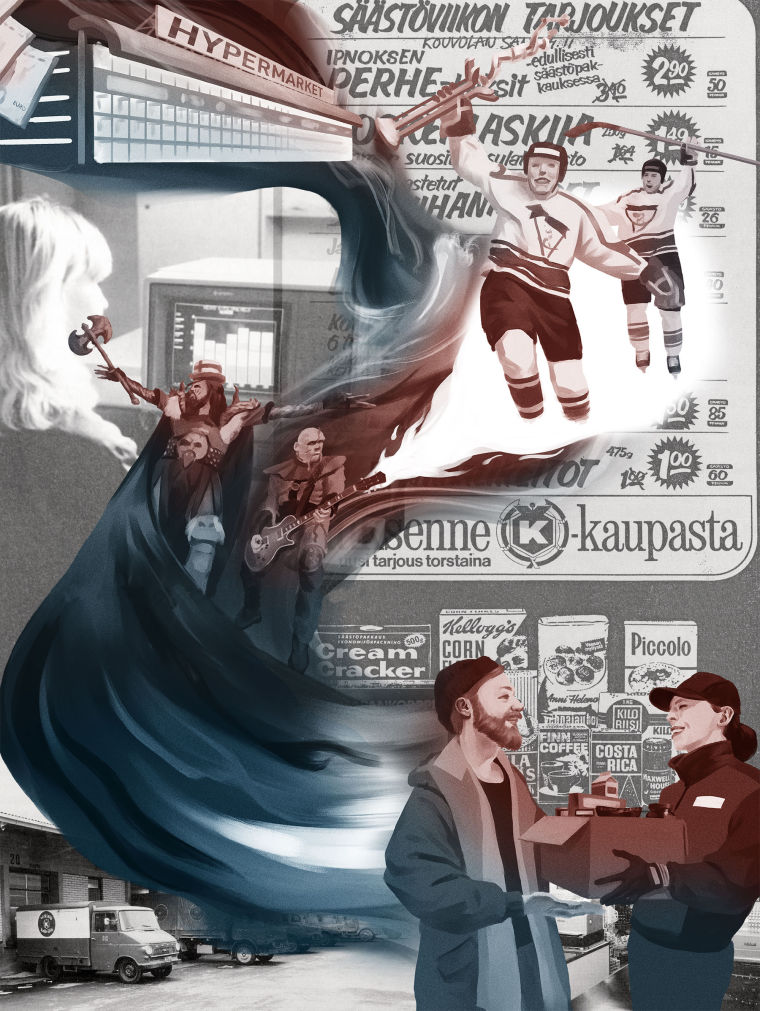 The attachment included a cover and a timeline illustrated by Napa's talent Riku Ounaslehto! Timeline told a facinating story about Kesko's growth, product development and actions during the passed 80 years of operation.
Pirkka Magazine in Finnish here.
Together through the years article & editorial illustrations are located here. (Only in Finnish)
More amazing illustrations can be found from Samuli's illustration portfolio!