Editorial illustrations projected in Helsinki University's Think Corner by Ilja Karsikas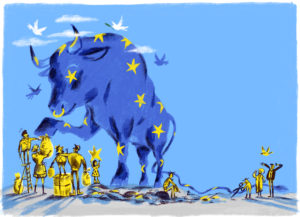 Ilja Karsikas, one of Napa Agency's longest-serving illustrators, and master of editorial illustration faced up the challenge when Helsinki University's Yliopistolehti asked him for illustrations on such an important topic as the European Union. The hope was that the illustrations would also be projected onto the concrete wall of the University of Helsinki's Think Corner in the program series "Where are you going, world?" from 24.1.-3.2.2023.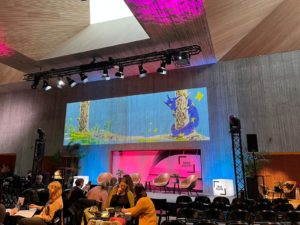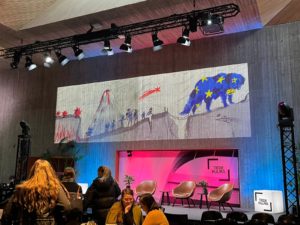 The open event gathered a wide audience to listen to reflections on, among other things, what kind of struggles between various autocratic regimes and democracies will be seen in the future. What is the state of democracy and freedom in different parts of the world? And what new forms will democracy and political participation take in the age of digital platforms?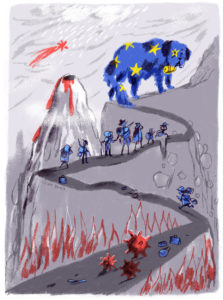 Ilja's fairy-tale-like illustrations brought contrast to the article and the event, evoking new thoughts in those who encountered them. This was a wonderful way to use editorial illustrations in a new way!