NAPA AGENCY'S PORTFOLIO PORTFOLIO REVIEW 4.5.2023 – APPLY NOW!
Hello, professional illustrator – or aspiring one!
Do you need an outer professional opinion on what you are doing?
Are you wondering about negotianing contracts? Assembling a good portfolio?
Are you about to take the brave leap from your day job to become a freelance illustrator?
Are you perhaps in a situation where you have been working as an illustrator for a long time, but would like to renovate your work and your customer base?
Brighten up your brand and gain perspectives on marketing? Or is there something else where a deep expert like Napa Agency could help you?
If your answer is YES, you are more than welcome to the portfolio & brand review organized by Napa Agency!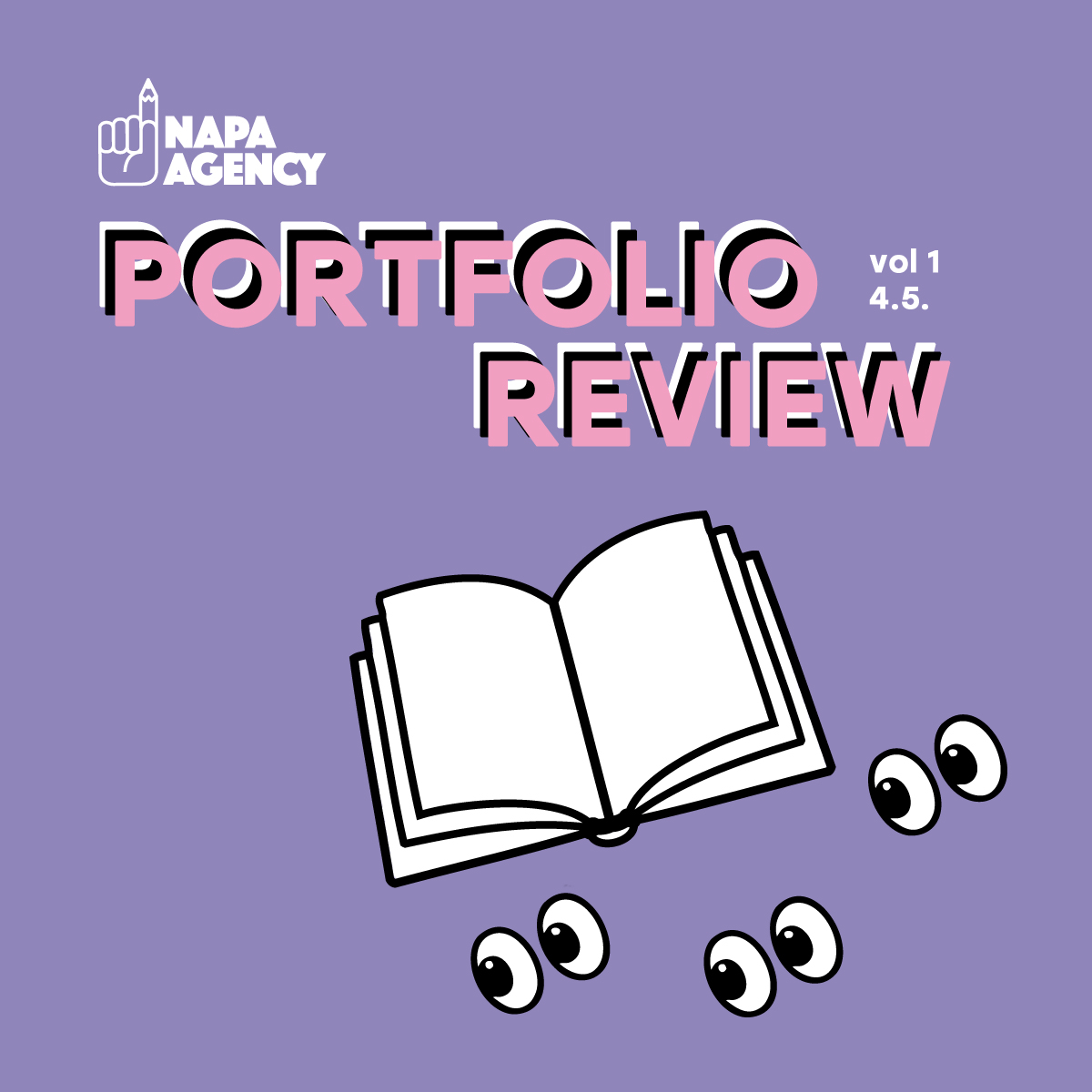 ⏰ WHEN: On Thursday 4.5.2023, between 10:00-17:00 one hour (hourly)
🗺 WHERE: At Napa Agency office inPursimiehenkatu 13 A 3, Helsinki
✍🏼 HOW TO APPLY: To introduce yourself, send us a short application and a link to your web portfolio. Please also tell your preferred ti for a portfolio review session, deadlin is Friday 21.4.2023. Contact us at info(at)napa-agency.fi, and we will be in touch as soon as possible (by 28.4.2023the latest).
💸 HOW MUCH: 250 € (+ alv)
💰 FINANCIAL SUPPORT: Ie your own professional organization or union
🥰 WHAT YOU GET OUT OF IT: YOne hour session with three superwomen from Napa Agency, during which we go through your portfolio, your brand and the future you are heading towards! We will send you questions in advance, by answering which we will get to know you in advance, and we will think about the answers to the questions that concern you. This way we can dive right into the deep end and straight to the point at the meeting!
👀 WHO WILL BE THERE: Introducing Napa Agency's professionals: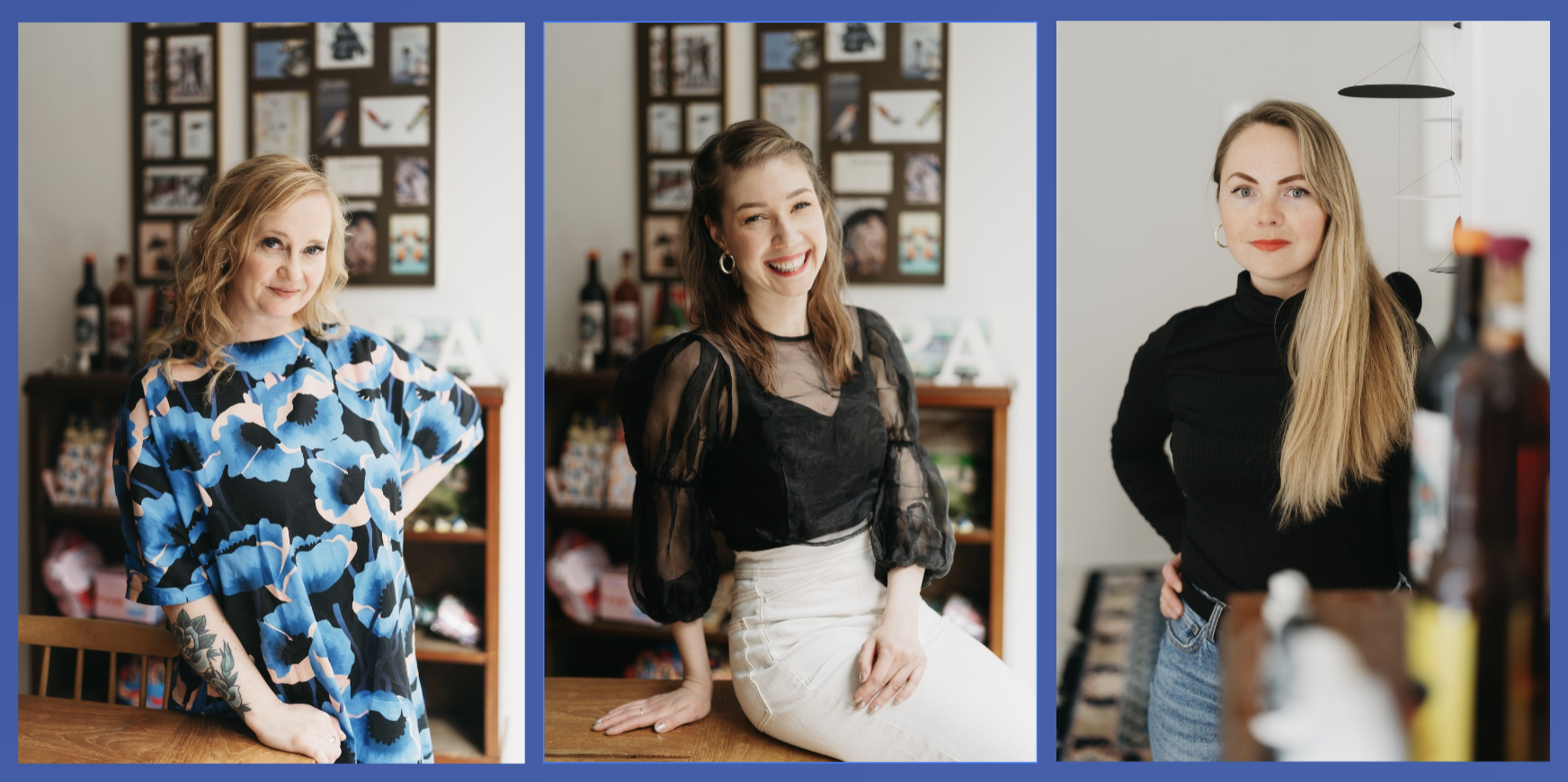 🥷🏼 Marjo Oliva, Founder and THE illustration agent of Napa Arts & Licensing Agency. Marjo has managed Napa for 15 years, and has also trained and mentored dozens of illustrators and artists in her career. Marjo is one of the leading female entrepreneurs in the Finnish field of agents & managers. In her series, she is a kind of "star maker" who recognizes the artist's potential – she has helped several illustrators to leap in their careers to international success. Marjo has solid experience in pricing creative work as well as straightening out contract difficulties, and Marjo is more than happy to share this important information with the illustrators.
🥷🏼 Maria Kozulya, Napa's client experience and communications manager, who has more than 9 years of experience working with artists. And as well as acting as a connecting bridge between customers comissioning illustartions & and artists creating the illustartions. In recent years, Maria has worked mainly with rojects combining animation and illustration,also in packaging design and advertising campaigns that demand illustration. To the portfolio review session, Maria brings her expertise in social media presence, and she will surely give valuable tips and insights on how to maintain your own illustrator brand on different channels.
🥷🏼 Miia Heikkilä, Miia is a producer with a several years of experience in cultural and art productions. At Napa, Miia is responsible for illustration project coordination, communication and customer relations alongside Maria. Together, they have valuable information about the needs and processes of customers commissioning illustrations. In her areas of responsibility, Miia handles assignments from the public and third sectors in the illustration agency and she is also happy to work to increase sustainability, responsibility and environmental values.