Riku Ounaslehto's magical illustrations for Stockmann Christmas
It's November and you can finally (shamelessly) get excited for Christmas! The wait can't get more lyrical than with these mesmerizing visuals of Stockmann which Napa's talent Riku Ounaslehto created. Riku's seasonal illustrations for Finland's oldest department store consist of an adventurous squirrel, decorative mistletoes, acrons & Christmas flowers.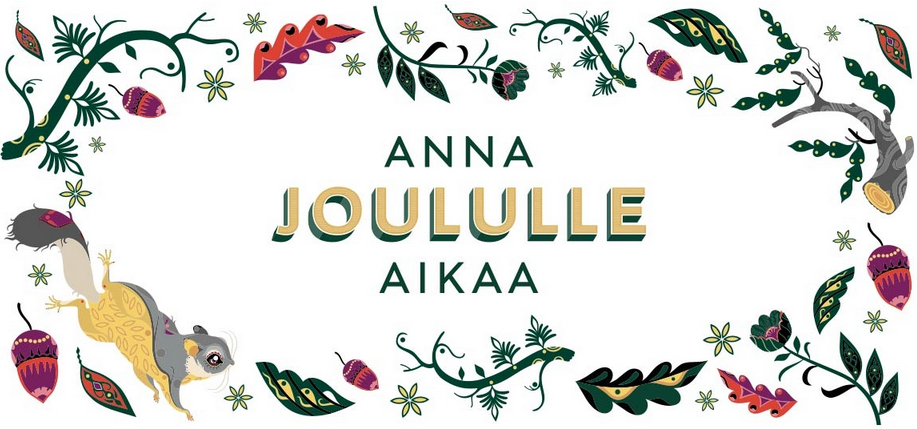 The November in Helsinki can be quite dull & grey but with this joyful X-mas identity shining bright in the Stockmann corner we don't have to worry! Riku's creations can also be found on store's gift wrapping paper, website and also on Stockmann Magazine's pages for example along the fun story about the Christmas elves!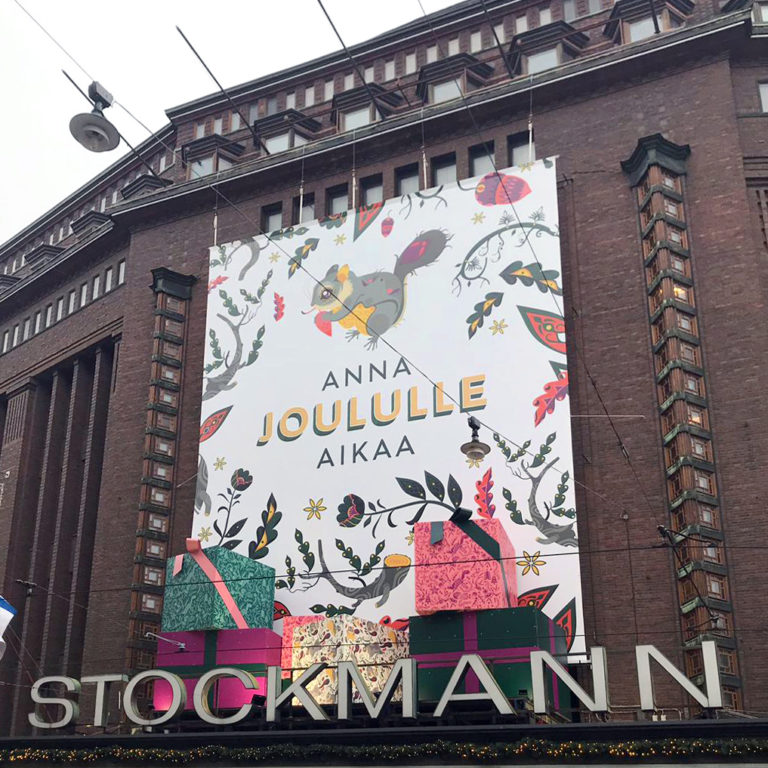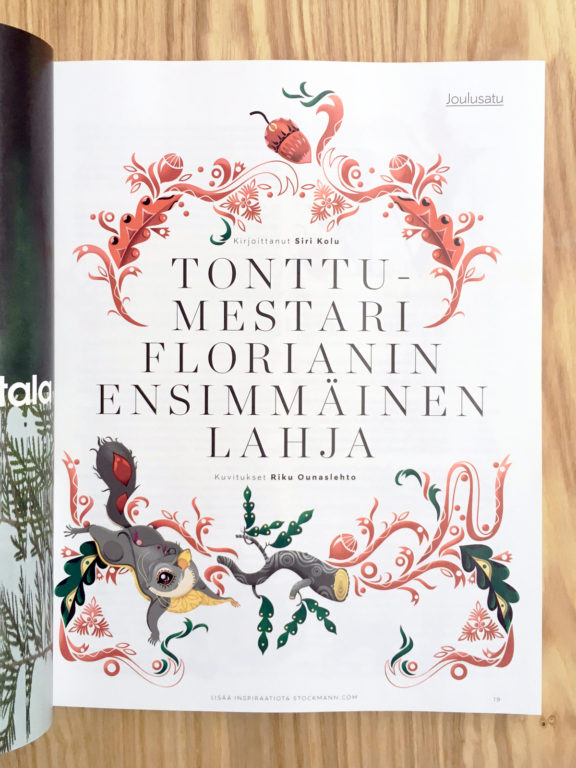 The super cute & fuzzy character, the Almond squirrel can be also seen venturing around in Stockmann's Christmas film:
The real celebration in Helsinki starts on Saturday the 10th of November at 12:00 when they reveal the traditional Christmas window of Stockmann! On the same day kicks off the kids' workshop programme on department store's 4th floor. The rumour tells that you can for example make your own squirrel mask from paper! Exciting!! See all the events of Stockmann's holiday season (in Finnish) and admire Riku's fabulous illustrations here.