50th Ruisrock – Festival identity illustrated by Sofia Pusa
Next summer the Finnish Ruisrock Festival will be held the 50th time. To celebrate the anniversary, the festival's look was fabulously renewed by Napa Agency's Sofia Pusa. What an awesome makeover! Luckily you don't have to wait for the best party of the year until summer. Come and can enjoy the coolest festival atmosphere at the festival preparty this weekend!

The charming plant illustrations of Ruisrock's new look are just like a fresh summer breeze in the middle of these gray snow dunes. Napa Agency's illustrator Sofia Pusa's creations look like paradise. The mesmerizing illustrations andtake the viewer to Ruissalo's summery nature and hilarious festival atmosphere!

The festival identity's design & illustration process kicked off with thinking what makes Ruisrock a unique festival. In her first ideas, the illustrator Sofia Pusa highlighted three main elements of the perfect festival. They were, besides the festival audience and high-class lineup, the beautiful nature of Ruissalo in Turku (where the festival takes place), the unique festival vibe… and love, of course! The paradise-like nature stood up as the most popular and visually delicious theme. Inspired by this, Sofia created organic plant illustrations, which also show the spontaneous geometry of nature.
In addition to illustrations, Sofia also designed the new rhythmic logo for the festival:

The next summer it will be the festival's 50th anniversary and in order not to wait for the celebrations in July, Ruisrock surprises by organizing a winter festival for the first time. Perfect!
Winter festival is called Ruishelmi and it invites everyone to celebrate the pre-party of Ruisrock in Logomo, Turku, on the 8th & 9th of February. Sofia Pusa is the mastermind behind the Ruishelmi's excellent logo and illustrations as well.
During the weekend, the Logomo Cultural Center will be transformed into a secret wonderland. The festival guests will be spoiled with the musical performances by the most interesting artists in Finland, such as Adikia, Ruusut, Gasellit, Ellinoora and Younghearted! The whole program and the cool festival visuals can be seen on Ruishelmi's website.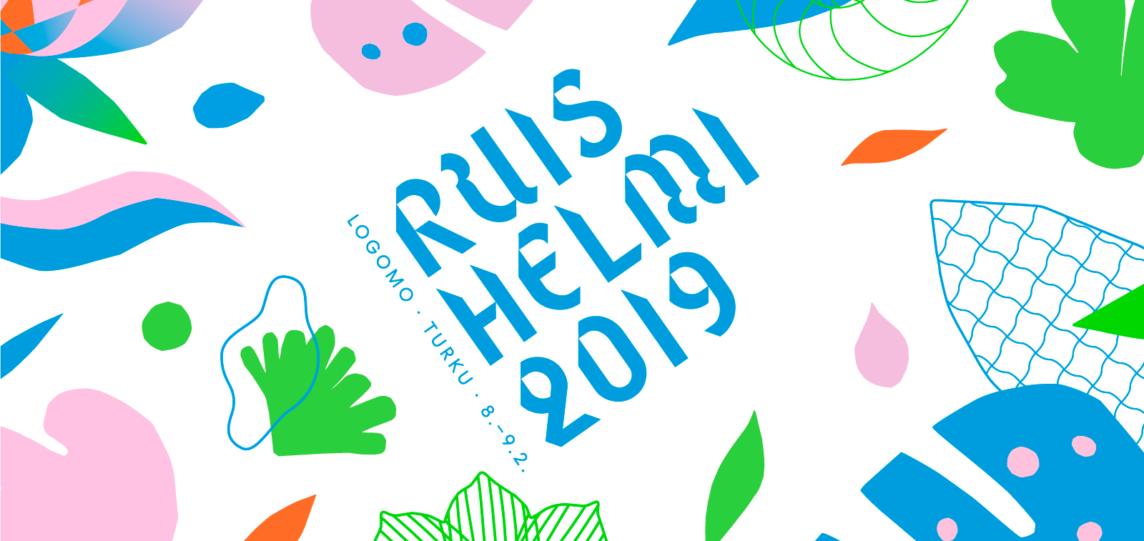 For more enchantingly ingenious artworks, visit Sofa Pusa's portfolio on Napa's website.
Tune in to Finland's most outstanding festival of the summer, on Ruisrock's website.