Riku Ounaslehto's map illustration is now available as wallpaper
The Cutest World Map Ever? We think it is!!! Riku Ounaslehto builds up his international fame and his stunning wallpaper design is now available at Mr. Perswall's online store! Riku's imaginative design combines a colourful world map and playful, cute animals.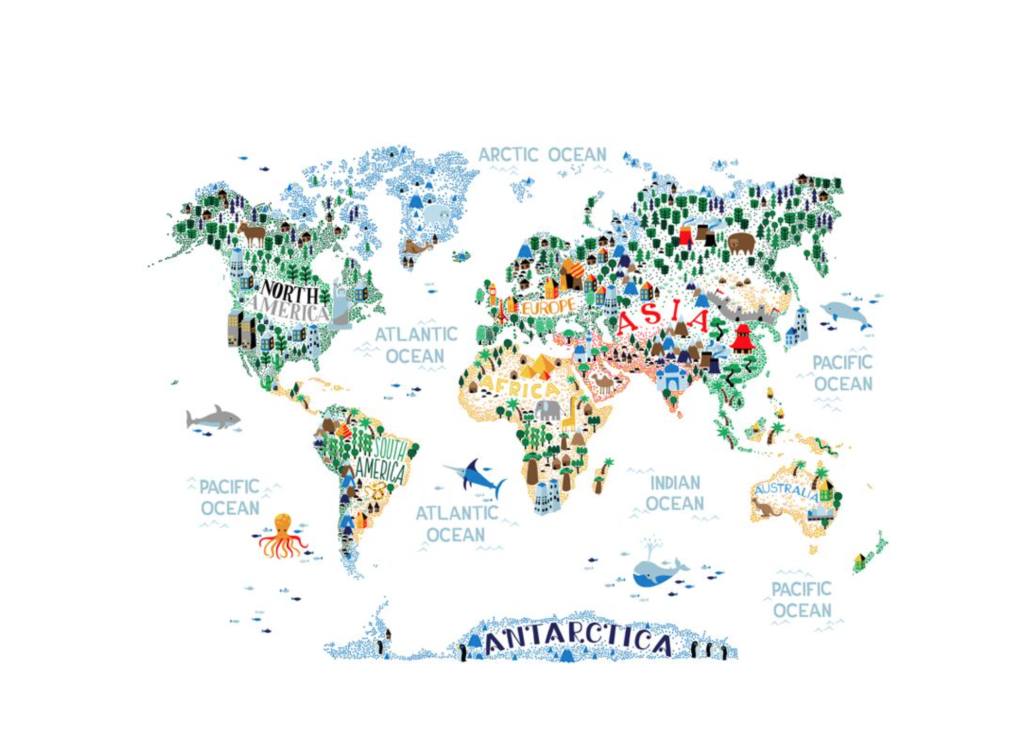 The map wallpaper is a perfect choice for decorating children's room! The main elements in the design are fun animal characters, plants and buildings that represent the diversity of different continents. Mr. Perswall is a Swedish company, which sells beautiful wall murals & wallpapers for home online and delivers worldwide.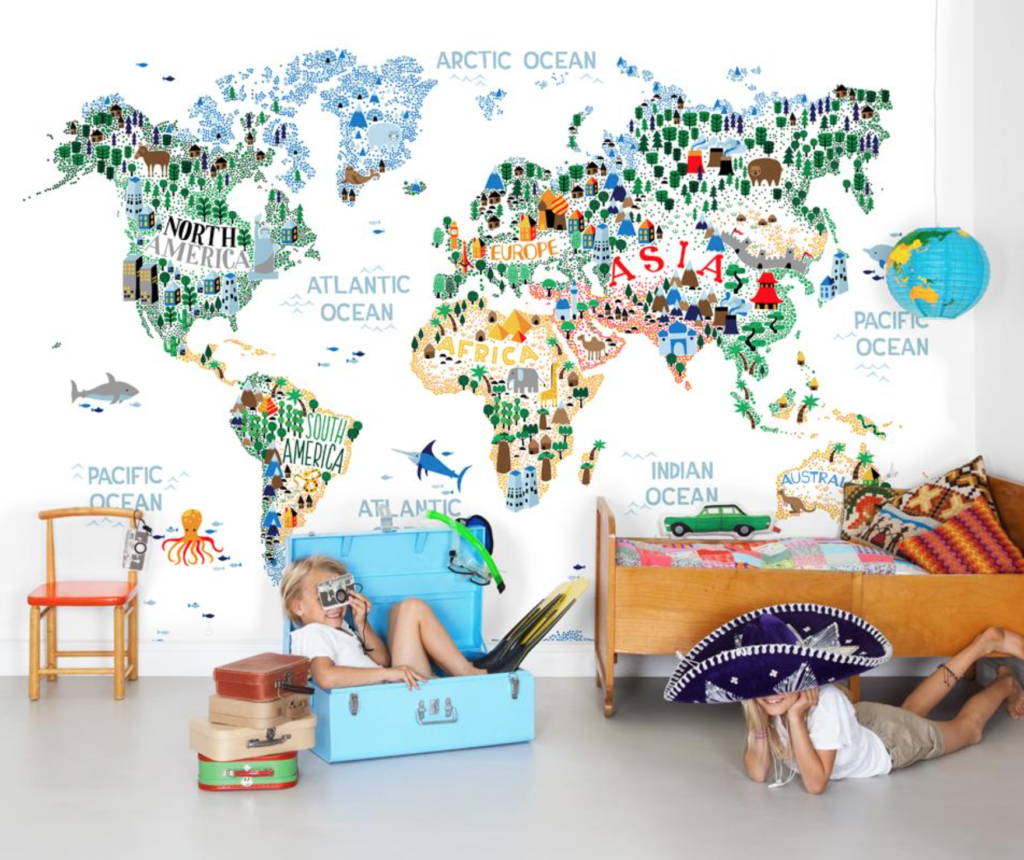 For the last couple of years Riku's passion has been designing patterns – and now those patterns are conquering the world from USA, Europe and Asia! See more of Riku's charming patterns from his portfolio. Riku has also designed a wider range of  patterns for licensing, ask a link for then material (info@napa-agency.fi)!