Napa Agency's new talent: Please welcome Emmi-Riikka Vartiainen!
It's the darkest time of the year but we don't mind, because a new talent, bright & supertalented illustrator Emmi-Riikka Vartiainen has joined our gang! Go see her portfolio to get your doze of happiness!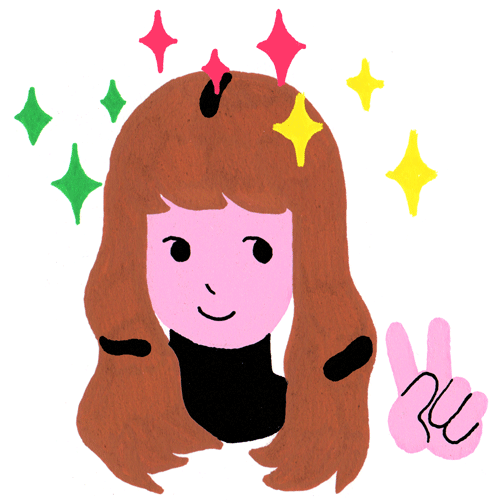 Emmi-Riikka Vartiainen (b. 1990) is an illustrator and graphic designer hailing from the small town of Juankoski. Emmi-Riikka graduated from Lahti Institute of Design in 2013. She has worked as a magazine layout designer, graphic designer for an ad agency and as a creative director, while doing versatile illustration work on the side. After joining Napa Agency she now focuses on illustration full-time. For illustrating Emmi-Riikka mainly uses markers, gouache and computer. Typical for her style are intense, happy colours and bold, clear shapes. Her subjects are often cute things, pop culture, fashion, animals, plants and nature. Emmi-Riikka is an efficient and passionate illustrator who deepens her abilities at an ever-growing pace. Emmi-Riikka has done editorial illustrations for magazines (Ylioppilaslehti, Me Naiset), product and fashion illustration, infographics and campaign illustration (Pink Ribbon).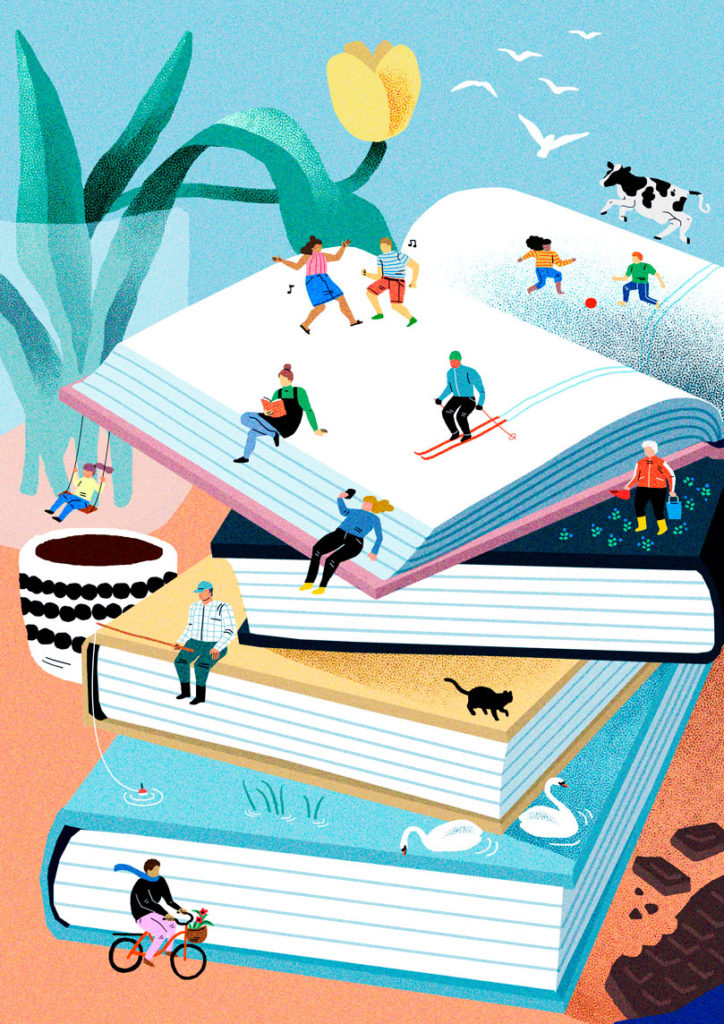 Hey Emmi-Riikka! Tell us a little bit about your background, when did you discover illustrating & what was your first illustration commission?
As a kid I was encouraged to draw and I did draw all the time, it was my "thing" so to speak. Because of the positive reinforcement I was absolutely certain that when I grow up I'd work as some sort of an illustrator. I'm really thankful to my family and school for the encouragement! So pretty much since then I've been working towards that dream in a pretty straightforward manner. The graphic design degree and work experience as a creative director is good addition to that. My very first illustration commission was a cover illustration for progressive rock band Makrofagi and their Kummitusjuna-EP.
What techniques do you use in your illustrations and how does the process usually go?
I switch between traditional and digital techniques. I sketch by hand, then ink and colour either with light table or digitally. I vectorize the final work if necessary. Lately I've enjoyed working with paints and markers rather than going digitally from start to finish. I like when the work has an organic and handmade look, slight imperfection has a charm to it.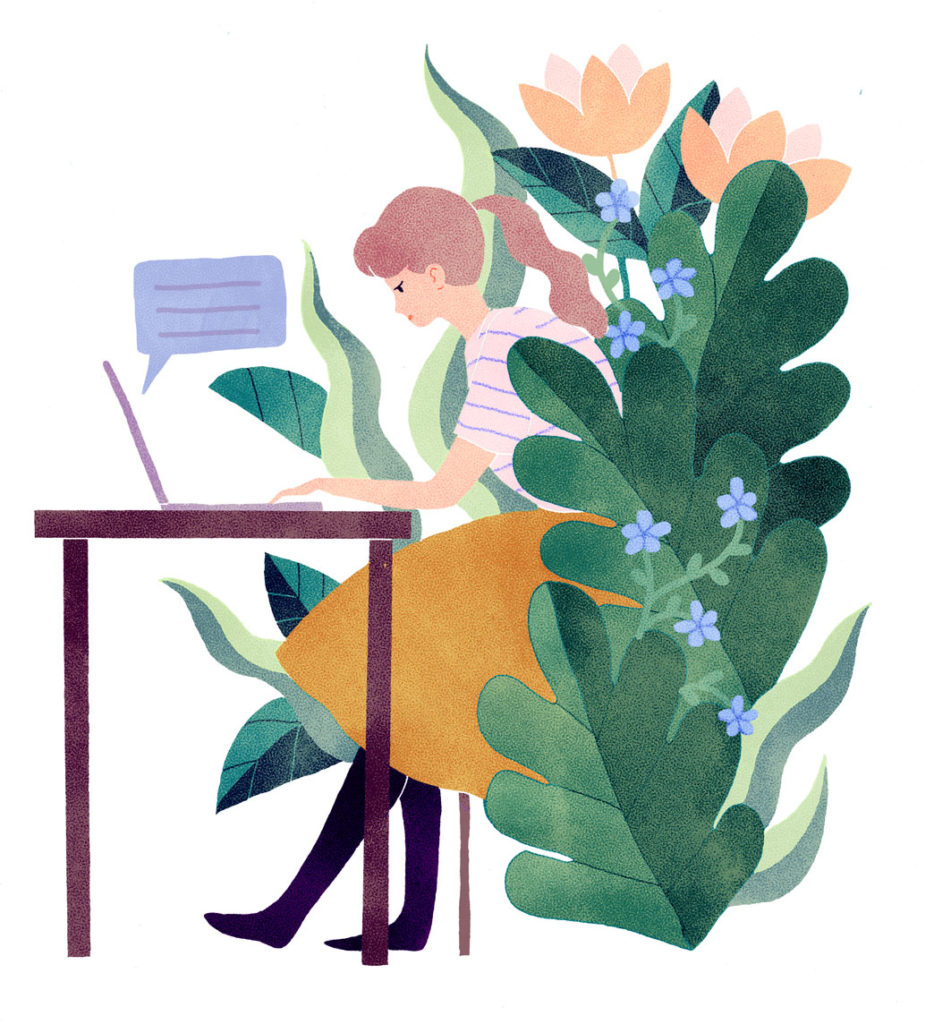 Describe your work environment & name the first five things that you spot!
I work in the living room in my own corner next to the window. My work desk has become a bit small, I should get a bigger one for all my supplies. Besides neat and functional, I like my workspace to look nice, so I have decorated it with some cute small items and plants. On the left side is my yellow desk lamp and pink headphones. On the right side is a light blue, ceramic cream jug where I keep my paint brushes, I got it from my cousin. Next to it sits a small Pokémon-figurine. I like having some animal figurines on the desk or the window sill as mascots. Also there's my Nintendo 3DS, with which I've been playing a lot lately.
Your style is characterized by bright colours & soft shapes – how did you end up with such expression?
I used to draw very richly detailed work, but it started feeling too stiff and I didn't enjoy it. While learning to simplify my style I understood, that even in illustration less can be more. I want my stylistic expression to look clear and simple in an interesting way. I used to use a lot of pastel colours and be a bit wary of using colour, but nowadays I like bold and happy colours. I also find it fun to think how my work would look with surroundings, like as a poster on a wall.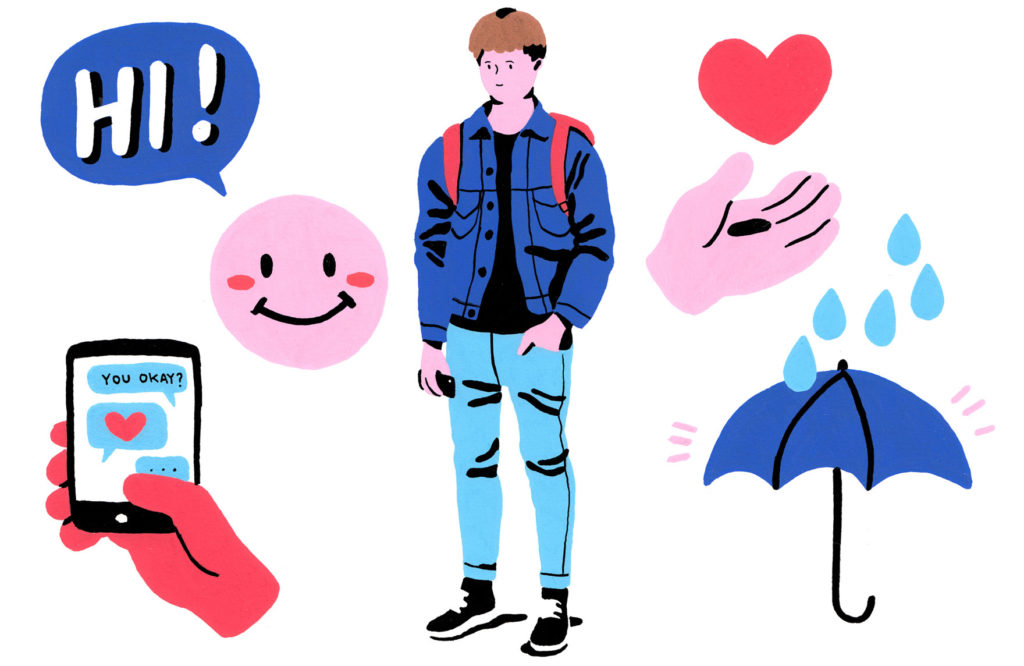 Tell us the best & the most challenging thing at being an illustrator!
The best thing is receiving feedback telling people like my work and style, or when someone sends a message on Instagram telling me that my illustrations have inspired them. It's amazing! I want to bring happy feelings to people. The most challenging thing is probably that copyright isn't always respected in the wide world of internet, and sometimes I've found my work used without permission or compensation.
 Tell us your TOP 3 artists on Instagram – who to follow and why?
@charlottemei_  ‑ Charlotte's paintings and ceramics are so charming!
@aww.sam ‑ Sam's rainbow life and creations will bring a smile to anyone's face.
@bodiljane ‑ Jane is my artistic idol, I admire her achievements tremendously.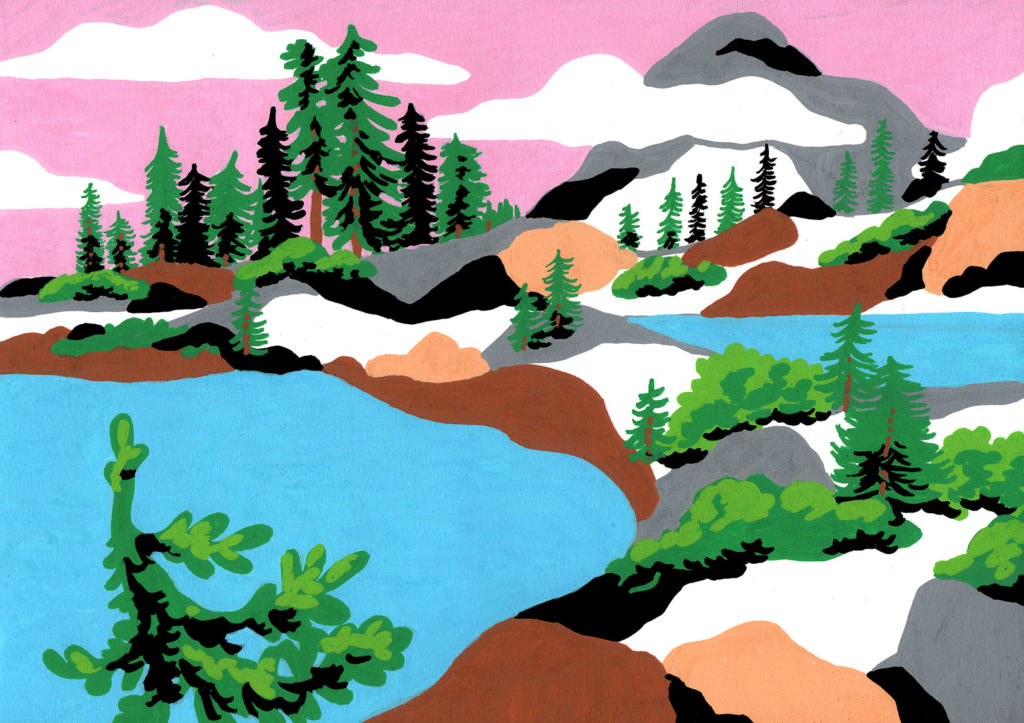 Do you have any hobbies? What do you when you're not drawing?
I like jogging and wandering around in forests, and I enjoy taking pictures of what I see and find. I also like reading, lately I've been into fiction mixing finnish folklore and history. I enjoy researching information about occultism and listening to podcasts relating to it. I also play a lot of console games on my free time, lately I've been into my new Nintendo 3DS.
What has been the most memorable illustration assignment so far? And what would be the dream illustration job?
The most memorable assignment so far has been illustrating a series about finnish national dresses for Taito-magazine. Getting familiar with different regions' dresses was very interesting, and it was great to receive feedback from a national dress specialist. My dream illustration job could be creating the look for a big event or festival, illustrating a set of tableware or other homeware, or maybe illustrating for The New York Times.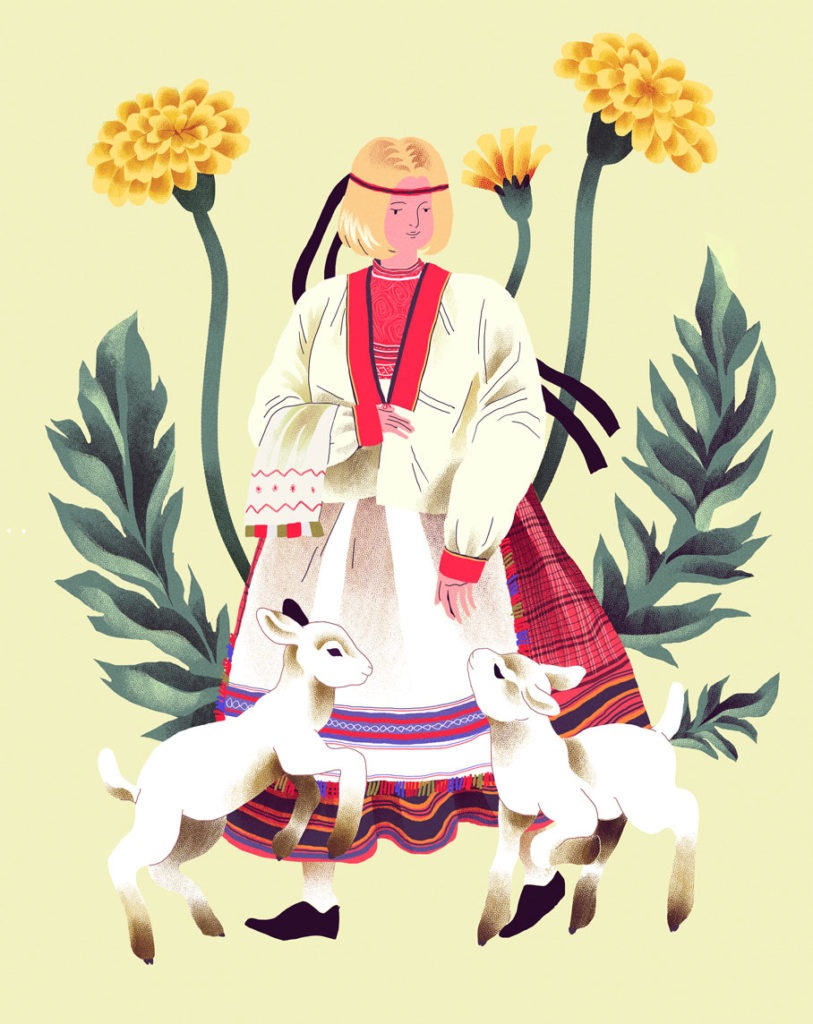 Current Favourites:
Album: Serani Poji ‑ Manamoon
Book: Mikko Kamula ‑ Ikimetsien sydänmailla
Superhero: Sailor Moon
Exhibition: It's a bit embarrassing to admit I haven't been to any exhibitions lately, but Yayoi Kusama: In Infinity was great!
Tv-series: Stranger Things
Artist: Charlotte Mei
City: I'd like to visit Edinburgh and Tallinn.
Thank you, Emmi-Riikka! Nice to get to know you and have you in Napa Agency's happy & talented roster of illustrators!