Seita Vuorela's "Snow" nominated for the Finlandia Juvenile!
The young adult fiction author Seita Vuorela's "Snow" (In Finnish "Lumi") has been nominated for the Finlandia Juvenile 2016. Napa's master illustrator Terhi Ekebom has designed the book's cover in such an exciting and atmospheric manner!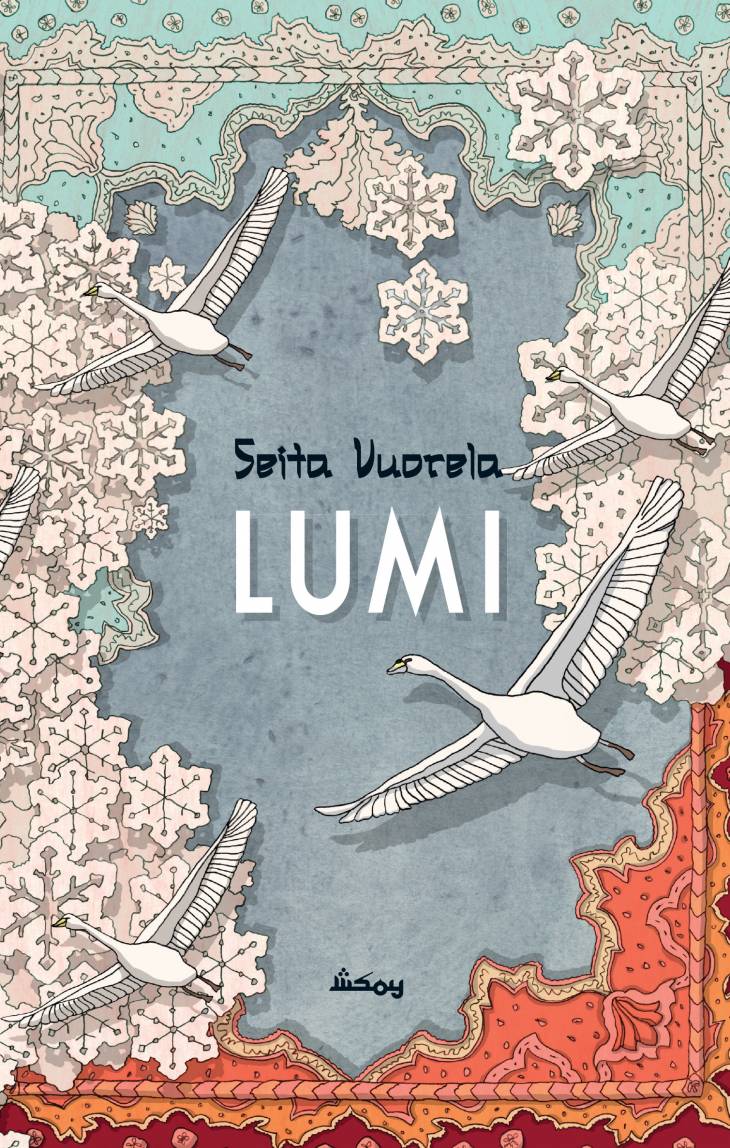 "Snow" is Seita Vuorela's last remaining piece of work. It wasn't complete before she passed, but it was her wish that this novel would still be published – so the work was finished by her close friend, writer Vilja-Tuulia Huotarinen.
According to the jury, the book is a beautiful and heart-warming. At the same time it is stylistically convincing description of immigrant youth's empiria. The novel is a charming mix of tale and everyday realism – joined together into a multi-layered story.
Finnish newspaper Aamulehti's critic Marjaana Roponen writes about book like this: "The last remaining piece of Seita Vuorela is a big, haunting story about us and the other, about being the same and being different. The book is worth reading, even though your days of youth are over."
Terhi's fine cover illustration also works the magic and awakens the curiosity to dive into the book!
Finlandia Juvenile prize is awarded for the first time under the name of "Children's and young adult fiction Finlandia". The winner will be chosen by Finnish singer Vuokko Hovatta on 24th of November. Other candidates for this year's award besides Seita Vuorela are Katri Kirkkopelto, Lena Frölander, Sanna Isto, Sami Saramäki, Juuli Niemi, Siri Kolu. Napa congratulates all writers nominted, as well as book covers' designers and illustrators!