Cute advertisement illustration by Ossi Hiekkala for Pamol F's campaign
Napa Agency's wonderful talent Ossi Hiekkala is back to work, and he's back with a BANG! These cheery kids are drawn for pain medicine for kids. The work was commissioned by Staart Oy. These are too cute!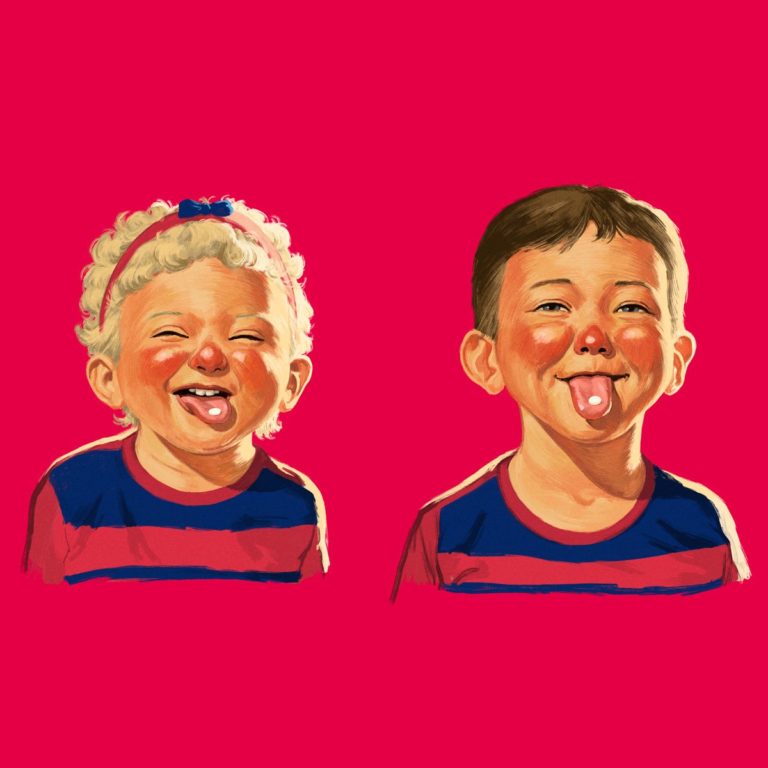 Dissolve the pain away!! Says the good old advertisement of Pamol F and the classic style illustrations. Absolutely fantastic idea to pair it with a catchy tune and animate these illustrations for a karaoke-like video! You can find it on YouTube or just check it below.
Great work team!! And many thanks to Staart Oy for commissioning the illustration from Napa Agency's Ossi Hiekkala.
THE TEAM:
Client: Orifarm Healthcare Oy
Ville Nikkarinen / Marketing Manager
Creative Idea & Design: Staart Oy
Juuso Kemi / Creative Director
Anssi Koskinen / Art Director
Samuli Sala / Account Director
Henrik Wetternstrand / Copywriter
Music & Lyrics: Juuso Kemi
Video Animation: Outo Studio Oy
Janne Kariniemi & Jussi Saarela
Illustration: Napa Agency
Ossi Hiekkala / Illustrator
Marjo Oliva / Agent & Client Manager