Demoman: campaign illustration by Ossi Hiekkala
Is it a man or is it a superman? It's a Demoman – the all-time coolest abrasive disk superhero! Ossi Hiekkala received an interesting illustration task: to create a bold and handsome character for the 3M's campaign in which this masculine figure called Demoman showcases different grinding disks for angle grinders. And yes, Ossi did a marvelous job on portraying this fly Demo-fellow!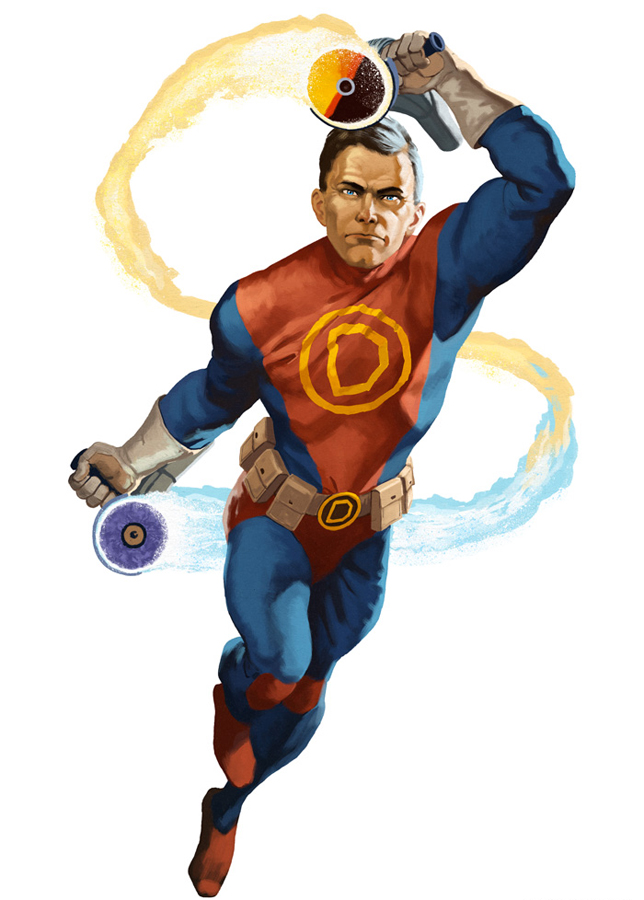 Even though we here at the Napa Office don't have the slightest idea about angle grinders or abrasive disks, we're seriously thinking about calling this cool guy to come and tell us more about this stuff. Okay okay, maybe not – but this campaign is a perfect example of how to arouse interest! Loud applauses for Ossi for the fine final illustration!