Flamme Rouge – Board game illustration by Ossi Hiekkala
Watch out! Ossi Hiekkala did a brilliant work illustrating this new racy bicycle board game called "Flamme Rouge"! These stylish illustrations radiate the classic sport vibe of the first half of the last century.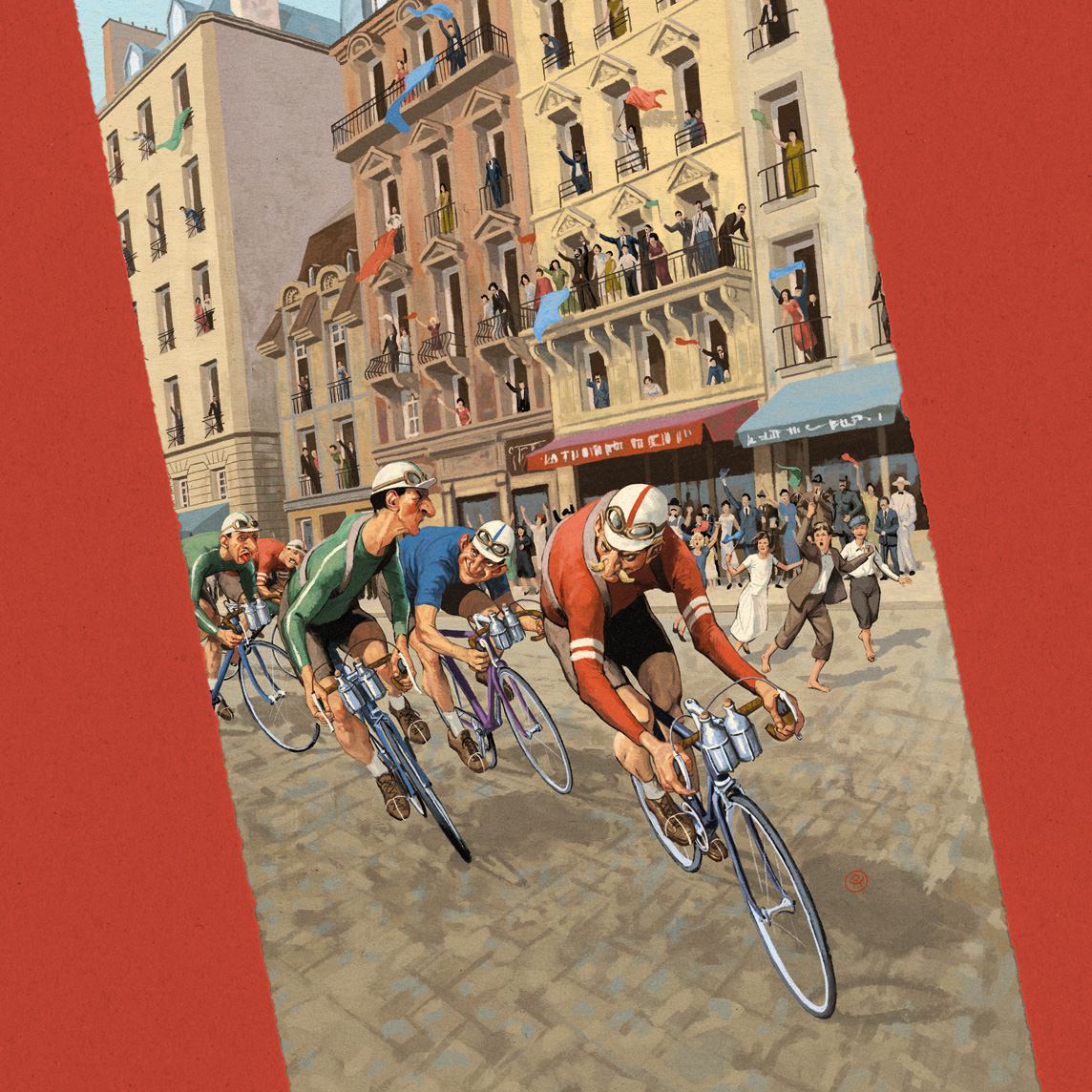 Ossi sure knew what he was doing while drawing illustrations for this game, as cycling is one of his favorite hobbies. You can really see the passion for the sport in this artwork. In addition to the game's box cover Ossi also drew elements of track pieces, game cards, and the players' boards.
Flamme Rouge will arrive in stores next fall, but meanwhile you can get in the racing spirit with the breathtaking game illustrations, and the exciting sketches, at Ossi's blog here.