Napa Agency encouraged international students at Boost Your Future event
On the 14th of November Napa Agency participated in an event called Boost Your Future – which brought together jobseekers and employer exhibitors (companies, start-ups, unions and art & culture associations). The career networking event was organized by Uniarts Talent Boost-project together with the Arts Promotion Centre Finland (Taike) and Globe Art Point.
The aim of the event was to boost career competencies and employability of international students & aspirants who want to work professionally in the creative industry. Napa Agency was motiveated to take part in an event, that encourages and gives opportunities to foreign students and professionals, who many times struggle finding jobs in Finland.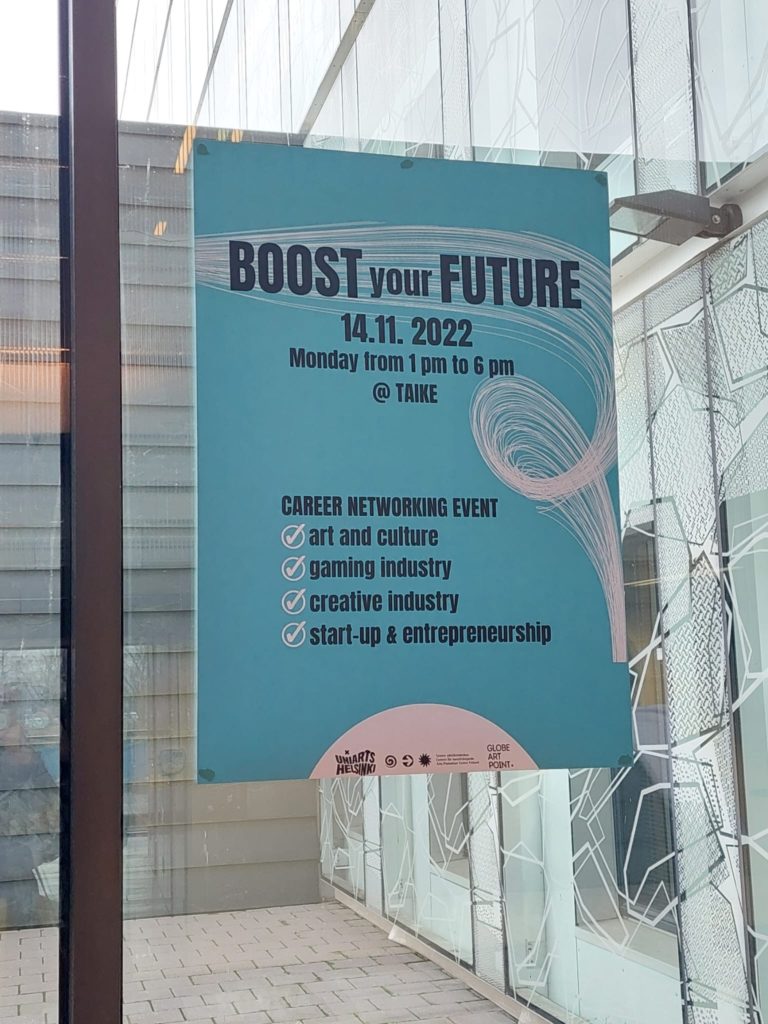 This topic is close to the Napa Agency's Office staff, who has heard just too many stories of foreigners failing to find a job in this country. Too many stories of people studying in Finland (or coming here for other reasons), but then being forced to leave the country as finding a job is too difficult. Right now, the media is full of news how companies are lacking professional work staff, and at the same time people have to leave. The situation is not the worst in creative fields, but still important.
The event was a total success, and of course – needful for all the people working in the creative field – let's make this permanent and open for ALL! You will surely find Napa Agency again when this important event takes place 🙂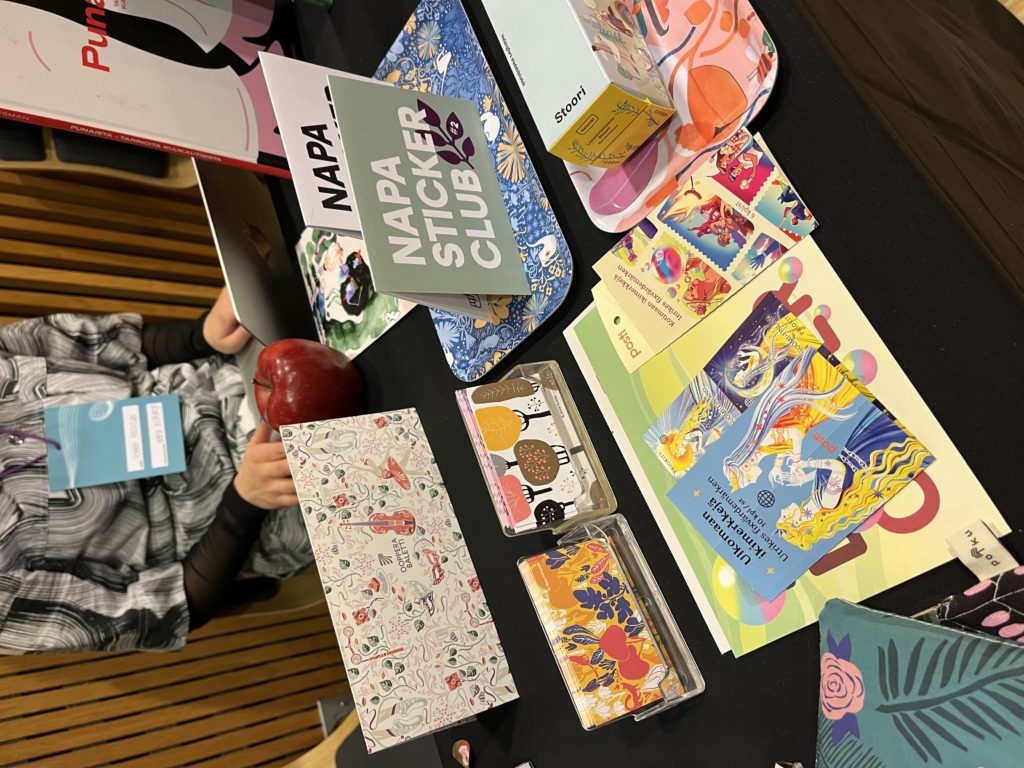 Read more:
Boost Your Talent @ Uniarts Helsinki
Arts Promotion Center Finland
Globe Art Point