New illustrator on the block – welcome to Napa Agency, Mirva Malmgren!
There's a new artist in Napa Team! A fantastic pattern creator & illustrator Mirva Malmgren joins our competent & unique roster of illustrarors! Let's get a little bit more familiar with this talented newcomer of ours…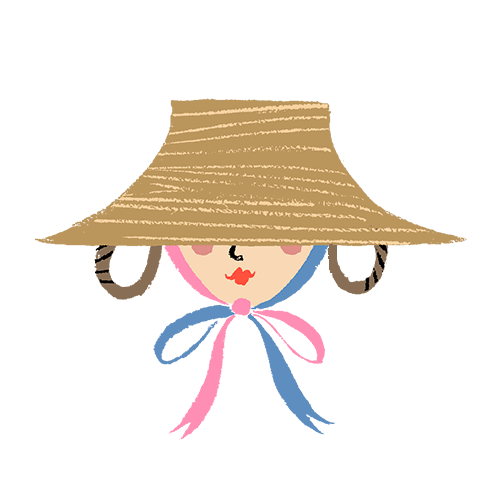 Mirva Malmgren is an illustrator and pattern designer with a Bachelor of Arts degree from Aalto University. Her illustrations and patterns made with acrylic paints and ink are lively, detailed and colorful in style. illustrations are often a combination of large colorful surfaces and delicate, sketch-like brushstrokes. Mirva looks for subjects and inspiration from landscapes, history, fairy tales and songs, sometimes even from her dreams. Mirva has studied pattern design as part of her textile design studies at Aalto University, and she has gained experience also by working as a pattern designer at H&M. For the past five years, Mirva has been creating Illustrations and patterns as a freelancer for Finnish companies. Her customers have been satisfied with her reliability, her use of color and the insightfulness of her illustrations. Customers include A-lehdet, Paletti, and Marttaliitto. Mirva's other passions are making ceramics and holding various craft workshops for her friends in her studio. Over the years, Mirva has also grown a large collection of patterns.
Specialty: Pattern design, plant and animal motifs, illustrations for children, editorial illustration
Napa Portfolio: www.napa-agency.fi/kuvittaja/mirva-malmgren-new/ Instagram: @mirvamalmgren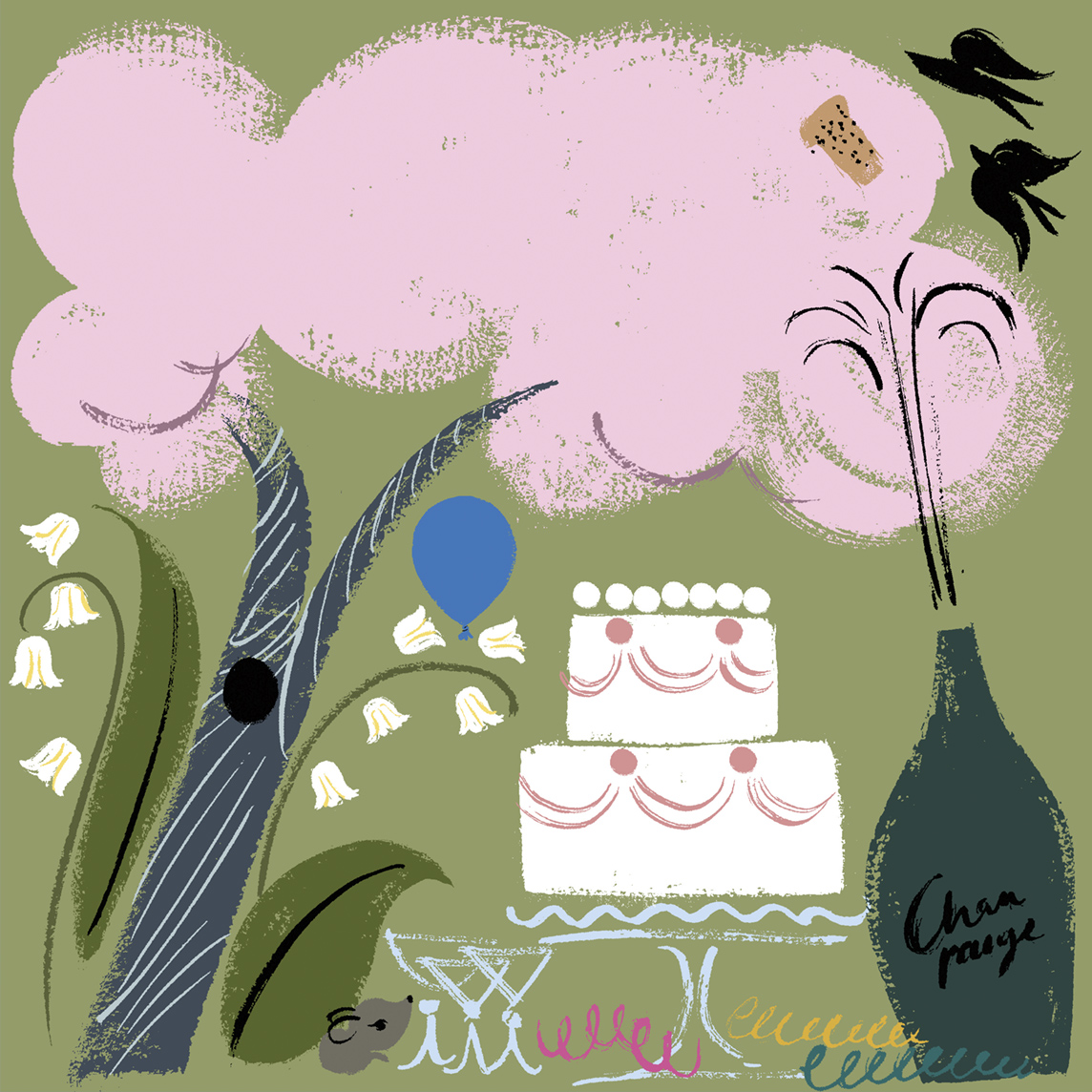 Hi Mirva! Nice to meet you and welcome to Napa! Who are you and how did you discover and get interested in illustrating?
I have been drawing and painting since I was very young, and an art school in particular has had a significant impact on my journey to becoming an illustrator. I learned a lot about different techniques there and making art became my passion. I ended up studying textile design at Aalto University, where I also became familiar with pattern design. Around the time of my graduation, I worked for a while as a pattern designer at H&M in Stockholm, and that period taught me a lot about pattern design and also freed me to try different sketching techniques. After returning to Finland, I started doing pattern design as a freelancer and also included illustrations as part of my services. It was around that time that my current illustration style began to develop.
Tell us about your typical workday as an illustrator – what is the first task you do in the morning and how does your day usually end?
Last summer, I got my very first own studio, so my morning begins with a train ride there. I try to make a to-do list for the next day the day before, which I then go through in order of importance. The most time-consuming tasks of my day are emails, brainstorming, sketching, and creating illustrations as well as finalizing them on the computer. I spend a lot of time sitting at my computer, so during the day, I try to remember to take breaks and do some light exercises. I try to leave work-related stuff in the studio, but especially during the brainstorming phase, work sometimes follows me home. Ideas may come to mind during a walk with my dog or right before going to sleep, so it's good to keep a sketchbook with me everywhere!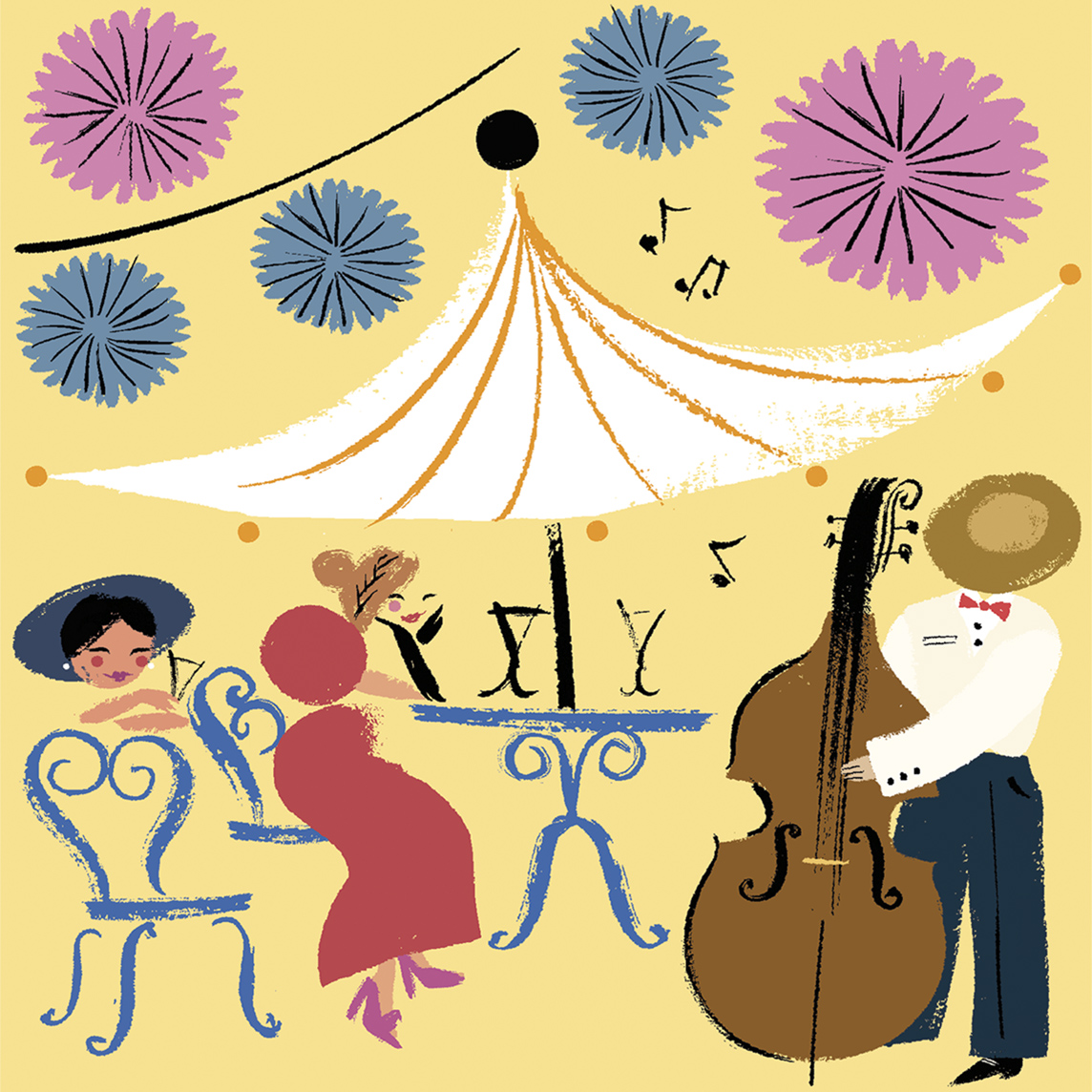 In what way your illustration style has developed during your career? What are the cornerstones of your artworks, what's your stylistic go-to?
I notice that my style has progressed when I look at my work from previous years. The elements are the same, but the line is a bit more refined and the illustrations are more rich. My style evolves especially through client work where I get to work on subjects that I wouldn't necessarily take on otherwise. I also actively try new techniques and styles. For example, a few years ago, I participated in a Chinese painting course at a community college where I learned a lot about brush techniques.
I really like simple shapes, and on the other hand, I love really detailed and decorative styles. In my illustrations, I often combine bigger flat surfaces with rich details. I also use a lot of colours, and especially the shades of blue and pink often find their way into my illustrations.
What technique do you use, and what does your process look like?
The process starts with going through the client work brief, followed by brainstorming and sketching. Brainstorming can be a really quick phase, but sometimes it takes painfully long. However, I have learned not to get scared even if a good idea does not come up immediately. I have also found my own ways of attracting inspiration if the work feels sluggish. I mark down quick sketches with a pen, and then I paint the parts of the illustration by hand with acrylic paint and ink. I then assemble and colour the final illustration digitally from scanned parts.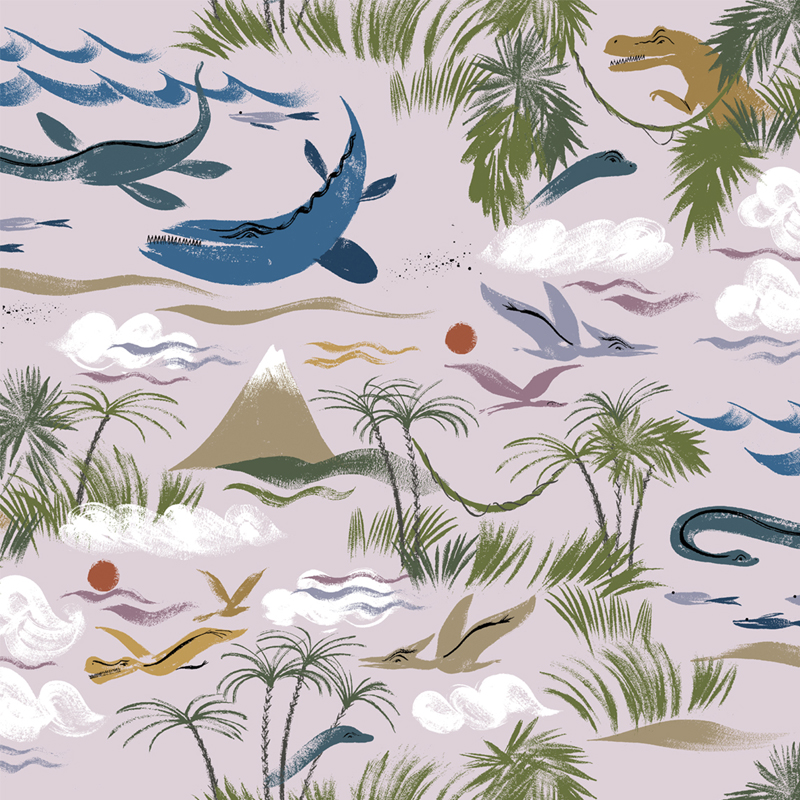 What's your work environment like? Name the first five things in your field of vision now!
Nowadays, I work almost entirely from my studio. However, some tasks, such as writing, seem to go better from the comfort of my home sofa for some reason. I dreamed of having my own studio for a long time and often feel a great sense of happiness when I open the door to my own workspace. Sometimes, my friends and I have painting evenings at my studio and last Christmas, we made candles! It's also nice that my home is now free of work tools!
The first thing I see when I look around is a row of various brushes, waiting for the next job. On the other desk, there is a sewing machine that was left there from last weekend's pants repair operation and a stack of patterns next to it. On the windowsill, I see ceramic gnomes made by my mother, and when I look out the window, my view is filled with long stretches of lovely old brick walls and a beautiful chimney top.
Share with us the three most inspiring accounts you follow on Instagram. Who should we follow and why?
1. I really like Terri Po's imaginative illustrations and use of colour / @iiterripo
2. Jennifer Tran is an artist who creates all sorts of things from paper flowers to patterned pasta / @papetal 
3. I also follow the social media accounts of Pettson and Findus and the Brambly Hedge, whose illustrations have fascinated me since childhood.
What else do you do apart from illustrating? Tell us some of your hobbies?
I could fill all my free time with baking. Baking helps me manage stress and sometimes even inspires my work. I really enjoy the baking itself, but I also love coming up with my own recipes. I would love to design my own pastry someday!
I started making ceramics many years ago and it still makes my head spin, it's so much fun. I dream of having my own pottery wheel in my studio someday. My latest hobby is sewing, which started with modifying thrift store finds, but this spring I managed to make myself a pair of pants!
What has been the most challenging and coolest illustration assignment so far? And what would you like to work with next?
Some of the most memorable illustration assignments have probably been the very first ones. It was so lovely to see the finished products with my illustrations on them. I'm looking forward to doing various illustration work in the future, I don't have any favourite or least favourite things yet. It would be great to work on projects where I could combine illustration and pattern design. I also dream of decorating a shop window with my illustrations and creating my own pop-up book would be a dream come true!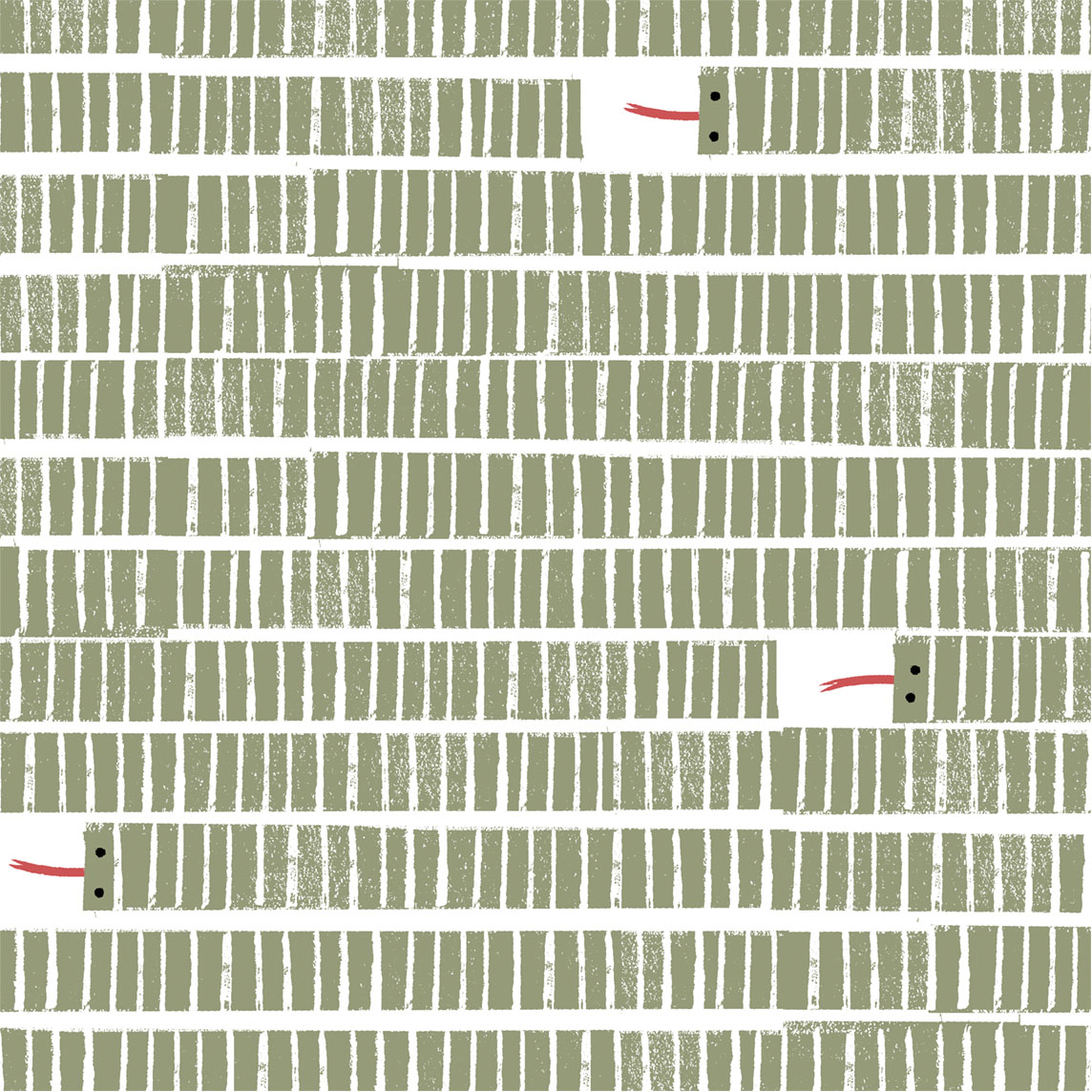 What is your advice to all beginning talents in the illustration field? And do you have any tips for your new clients who are planning to commission illustrations from you?
Sharpen your own style to make it recognizable, but don't be afraid to experiment with various techniques and styles. Don't panic if your inspiration and creativity are temporarily lost; try to develop stress-free ways to lure them out. Being a freelance illustrator can be quite uncertain, so think about different ways to create income from the start. It's also worth considering developing your own skills through entrepreneurship studies; I gained a lot of knowledge, confidence, and good ideas from an entrepreneur's professional qualification course.
I hope that future clients provide clear guidelines for illustration projects. I've noticed that boundaries fuel my creativity and the process moves faster when the brief is clear. On the other hand, I don't say 'no' to commissions where I have complete creative freedom; I might just need to set aside a bit more time for those projects. Sometimes, however, digging through the drawer can uncover something just right even with short notice!
CURRENT TOP 7:
Album: Currently, I'm listening to a lot of different movie soundtracks.
Book: Mia Kankimäki, Things That Make One's Heart Beat Faster
Superhero: Hercule Poirot
Movie/TV series: All Agatha Christie movies
Exhibition: Hans Op de Beeck's "The Quiet Parade" at Amos Rex was worth the couple of hours of queuing
City: For some reason, I've been drawn to Ireland for a while now and it would be nice to visit Dublin
Favourite scent: Cardamom
Thank you for the chat and once again, welcome to the agency! Head to Mirva's Napa Portfolio for more dazzling great works:  www.napa-agency.fi/kuvittaja/mirva-malmgren-new/