GET CREATIVE AND INSPIRED FOR CHRISTMAS WITH NAPA SCHOOL'S NEW WORKSHOPS
Napa School is Napa Agency's service and network which offers artists' creative input to businesses and communities in need! We have been spreading the good news of art and handicrafts since 2017. This autumn we added some new amazing workshops to the Napa School catalog! Creative workshop programme is suitable for all companies, work groups and communities interested in illustration, art and handicrafts. No previous experience is needed!
Why a workshop is a perfect programme for Christmas / team day / evening out?

You will experience the feelings of success and the joy of learning the new, together with your whole community!
You will get new energy and ideas to cope in work and everyday life – doing things with your hands relaxes the mind and increases well-being.
The workshop is simply a really good mood-raising programme for your event!
1. VISUAL POETRY workshop, directed by Suvi Aarnio: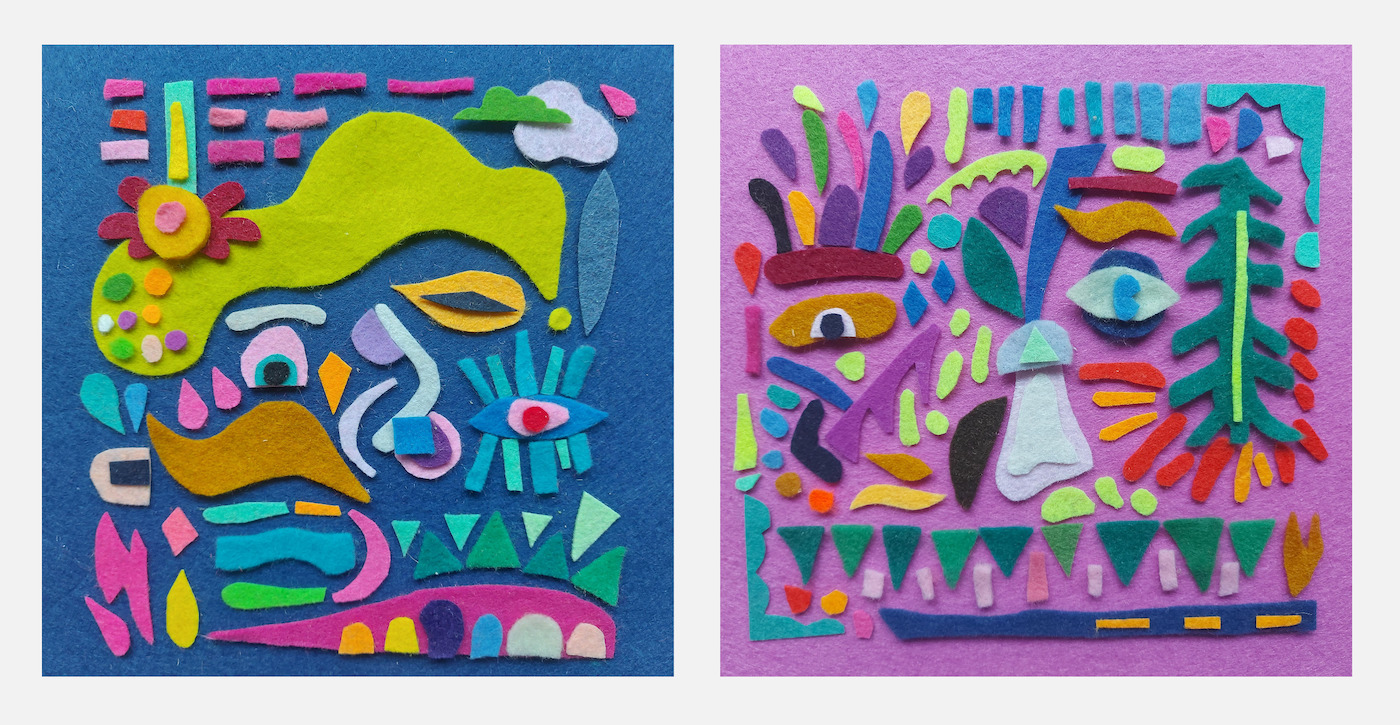 Visual poetry combines graphic elements such as images, colors, shapes, typography, patterns and patterns into a poetic form that requires the presence of both – the reader and the viewer. In the workshop, with the help of uncomplicated and surprising word and idea exercises, you discover how the observations and thoughts about the environment, routines, life and the moment at hand can be seen differently and recorded. Participants will get new kinds of meanings from verbal pictures and pictorial words to visual poems!
Depending on attendees' wishes, we work either communally, individually or both! One thing is promised – the workshop materials will be deliciously colorful and easily handled! In addition, you will also work with "art scraps", a.k.a. leftover pieces of artworks. This way through art we will also contribute to sustainable development! (The workshop will be held in Finnish)
2. RECYCLED PAPER LANDSCAPES workshop, by Jérémy Gaudibert / Studio Jam: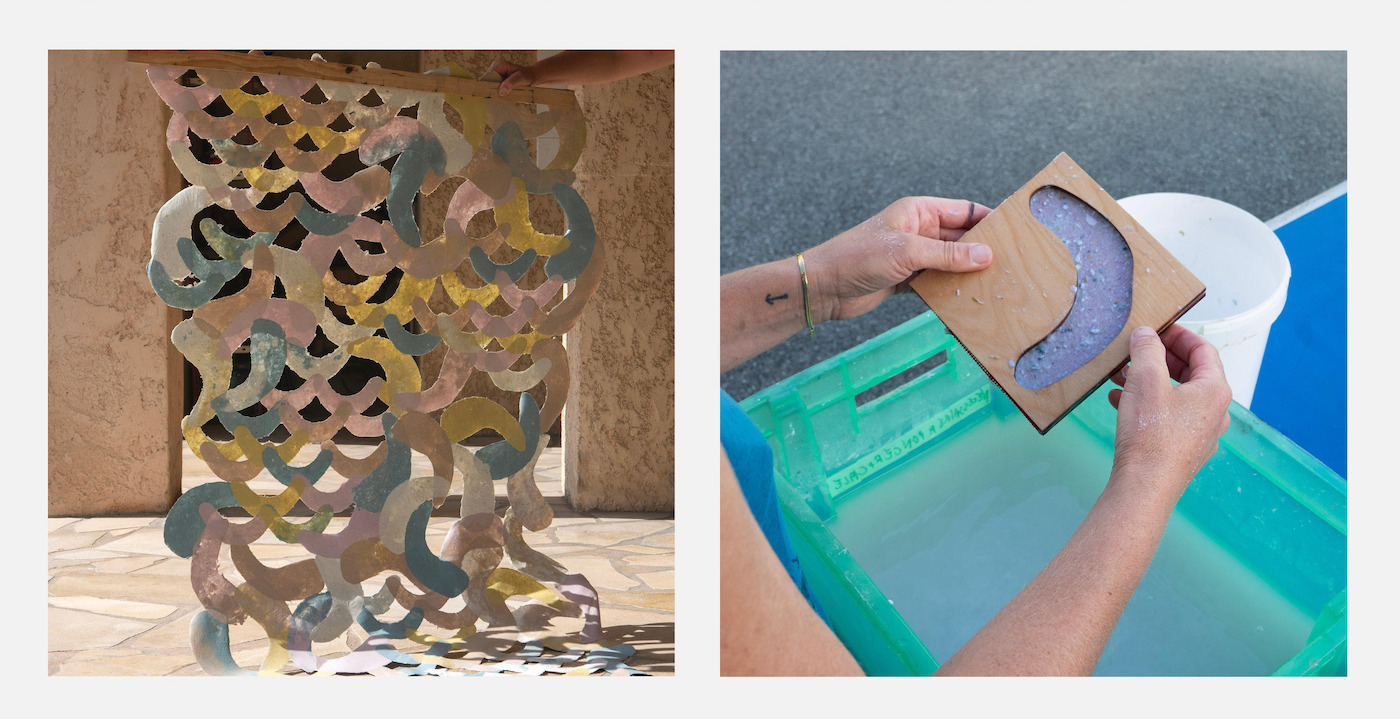 In this workshop the participants will compose a collective art piece by using the papermaking technique. The attendees will make paper sheets directly into forms using the Studio Jam's molds. Each sheet is then assembled with the others following an intuitive and collective composition process.
After drying, the composition is detached from its supportive material and exhibited. According to the exhibition space, the piece can display interesting interplay with lights, shadow and even breeze. It becomes a celebration of collective work! (The workshop will be held English)
3. CREATIVITY GYMNASTICS workshop, by Taina Meriläinen: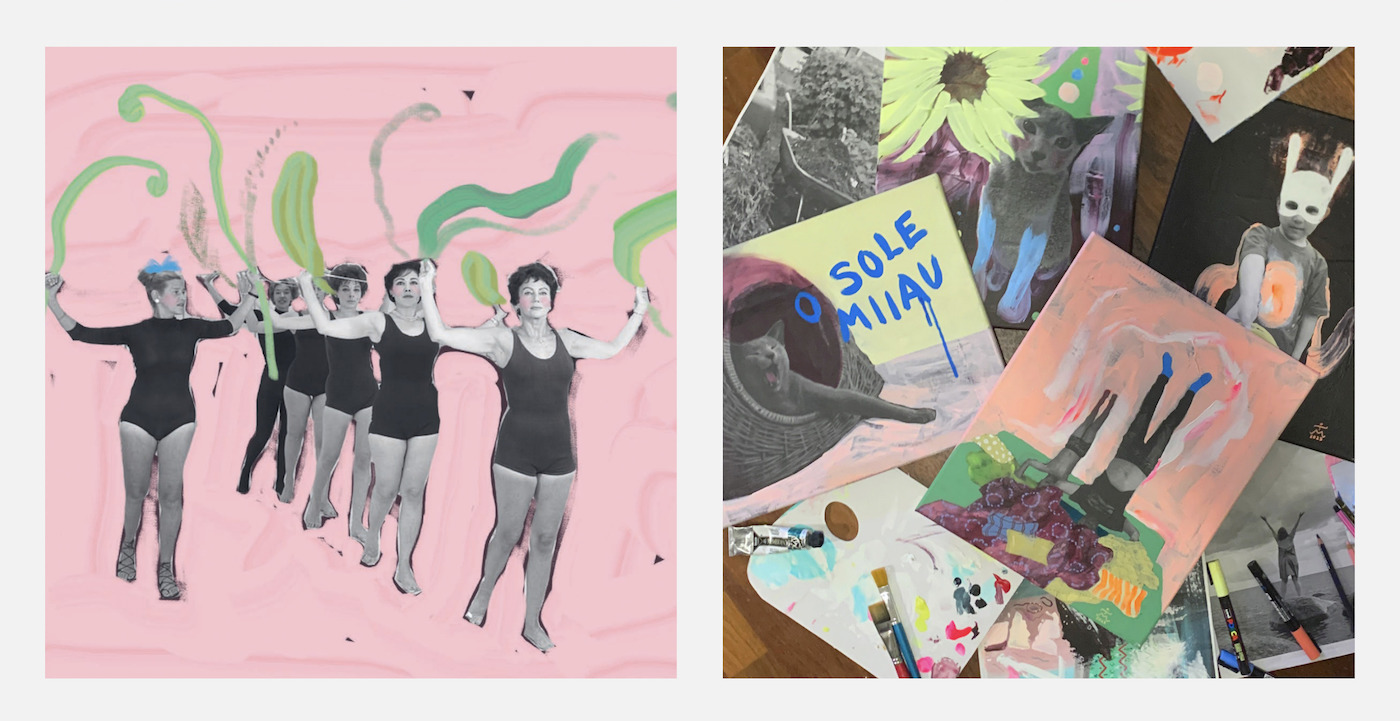 Creativity exercise for the brain that is stiffened by everyday life! Workshop participants will be guided to bend their intuition by removing and adding information by painting and drawing on photocopies. New creativity muscles will be found when coincidense is utilized. Participants will be surprised, no matter what comes out of their minds, if they just dare to loosen their grip!
Creativity gymnastics workshop equals living in the moment, and simply going with the flow when working with images. After a light warm-up, you will give up the perfectionism and the pressure to succeed. Hop on an adventure on the paths of the joy of finding new tools & meanings! (The workshopwill be held in Finnish)
***
Napa School also offers the following workshops for companies and communities:
FROM SELF-IMAGE TO STRONG TEAM workshop / Directed by Katriina Haikala: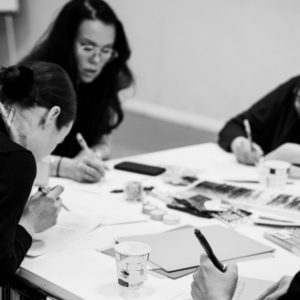 SURREALIST OF FACES COLLAGE workshop / Directed by Fabu Pires:
Watch Fabu's Collage Workshop teaser here!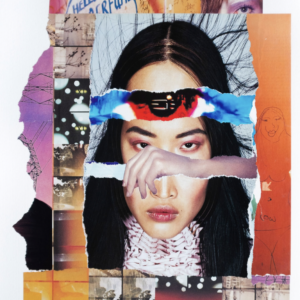 LINOGRAPHY workshop / Directed by Salla Torsti:
Watch Salla's Linography Workshop teaser here!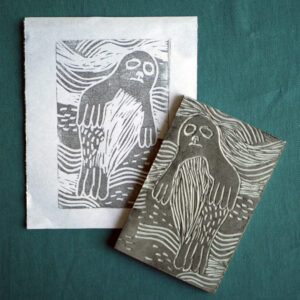 EMBROIDERY workshop / Directed by Mari Kosunen:
Watch Mari's Embroidery Workshop teaser here!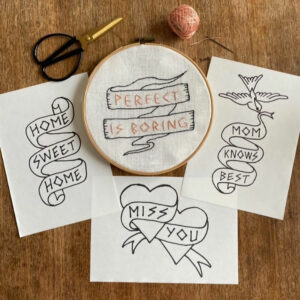 LETTERGRAFFITI -workshop / Directed by Antti Kalakivi:
Watch Antti's Lettergraffiti Workshop teaser here!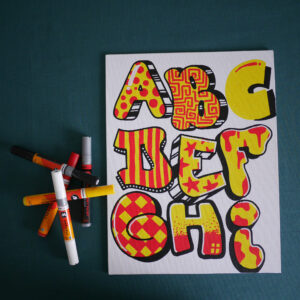 ***
How do you place an order and what information do we need for the workshop offer for you? Please tell us:

What kind of event is in question?


When would you like the workshop to be held?

Where will the event be held?

Desire for the duration of the workshop

For how many participants


Budget



Didn't find a suitable one?

Please

ask us about a customized workshop!

All inquiries and requests for offers can be sent to the address info(at)napa-agency.fi or to the Napa Member, find

contact information here.