Sofia Pusa's "Swan" – beautiful illustration for Helsinki Book Fair 2017
Helsinki Book Fair, which is held this weekend in Messukeskus, chose the campaign illustration by organizing a competition for illustrators. The competition was organized by Messukeskus with the Finnish Illustration Association. From amongst 139 entrants the winning illustration was created by our talented artist, Sofia Pusa!
"Swan" illustration combines fluidly literature and finnish nature. Helsinki Book Fair is the biggest event in Finland's book industry. We are soon celebrating Finland's 100 years of independence, so the theme country of the fair is Finland.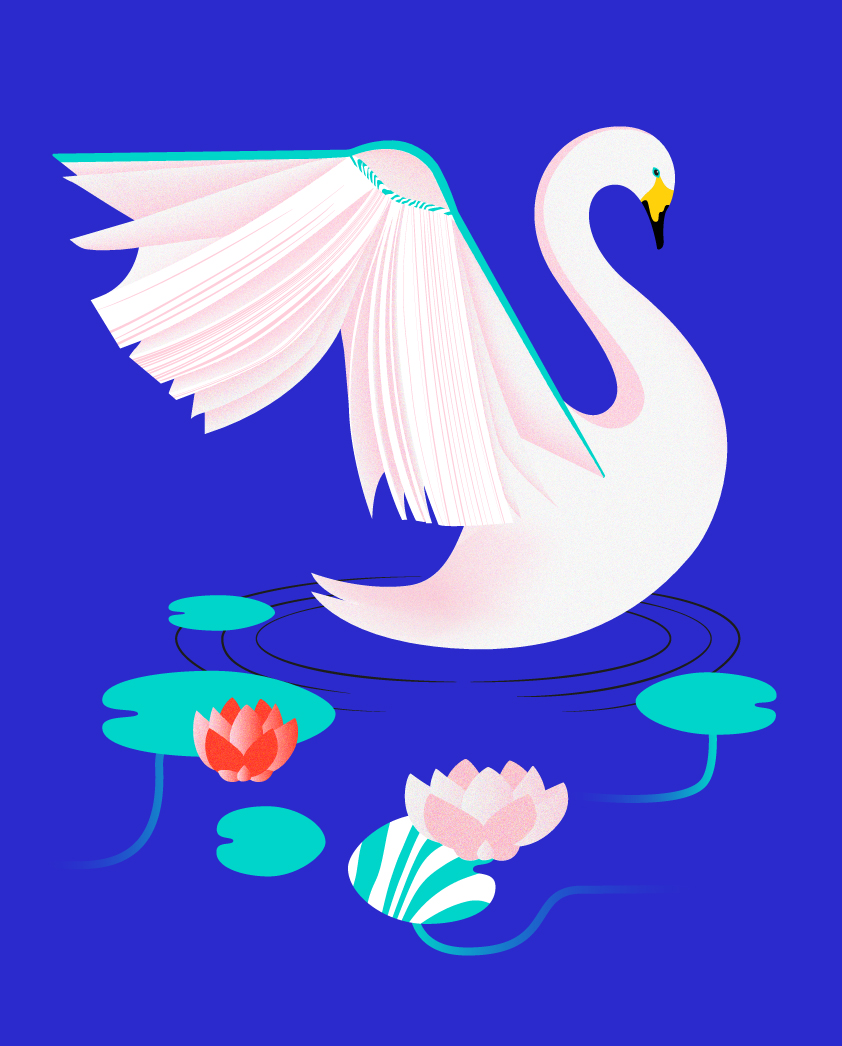 In the bulletin on Helsinki Book Fair's website (Sorry, only in Finnish) Sofia explains that in her illustration she wanted to express the power of literature, which works as a bridge between the past and the present, and builds the identity of the nation. The theme also comes from Finland 100 – the whooper swan is our national bird, and it is featured often in our mythology and culture. The bird theme also refers to freedom of speech. Good thinking!
Sofia's illustration is being used diversily in the fair's communication. The campaign illustration is on the programme, social media and the fair's poster. Check out more of Sofia's amazing work from her portfolio on our website!
Helsinki Book Fair 2017
26.-29.10.2017
Messukeskus, Helsinki
Programme and more information on the fair's website.