"Let's take care" Valentine's Day stamps by Posti are published!
Fresh and awaited announcement from Posti (The Finnish postal service) today! The first new stamps for 2021 are published! Napa Agency's star illustrator of this month, the phenomenal Riku Ounaslehto was honored to start the 2021 Stamp Year with his Valentine's Day stamp designs. The cute collection of six stamps, which will be released on January 20th, is called "Let's Take Care" and its illustrations show abundant flowers and adorable animals!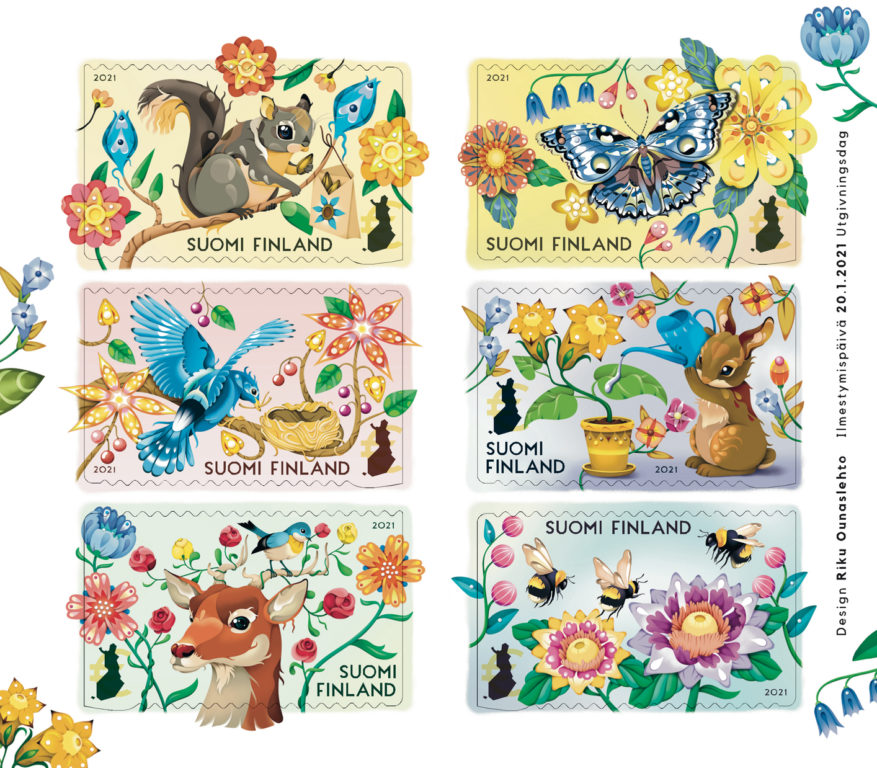 The Valentine's Day is celebrated as the Friend's Day in Finland so the theme of Riku Ounaslehto's stamps is of course friendship & care. The illustrations are done with Riku's signature rich style and the scenes portray a fluffy squirrel perched on a branch, a butterfly sipping nectar from a flower, a bird building a nest, a rabbit watering plants, a deer with a handsome pair of antlers and three bumblebees pollinating flowers.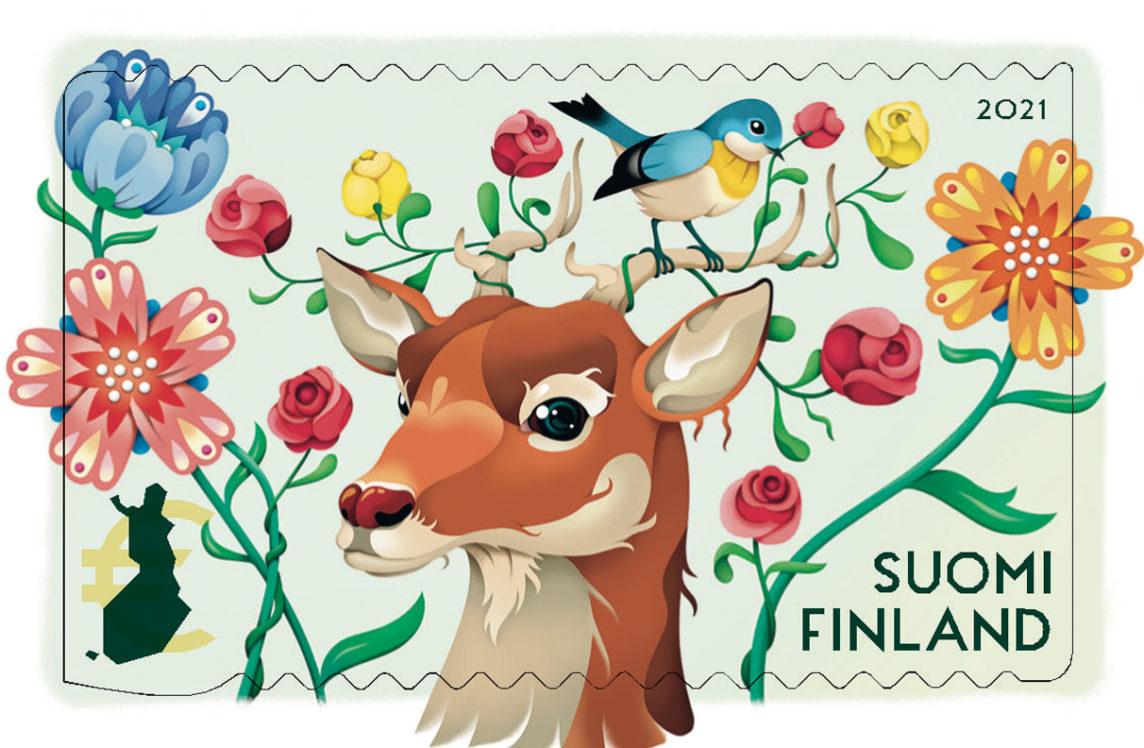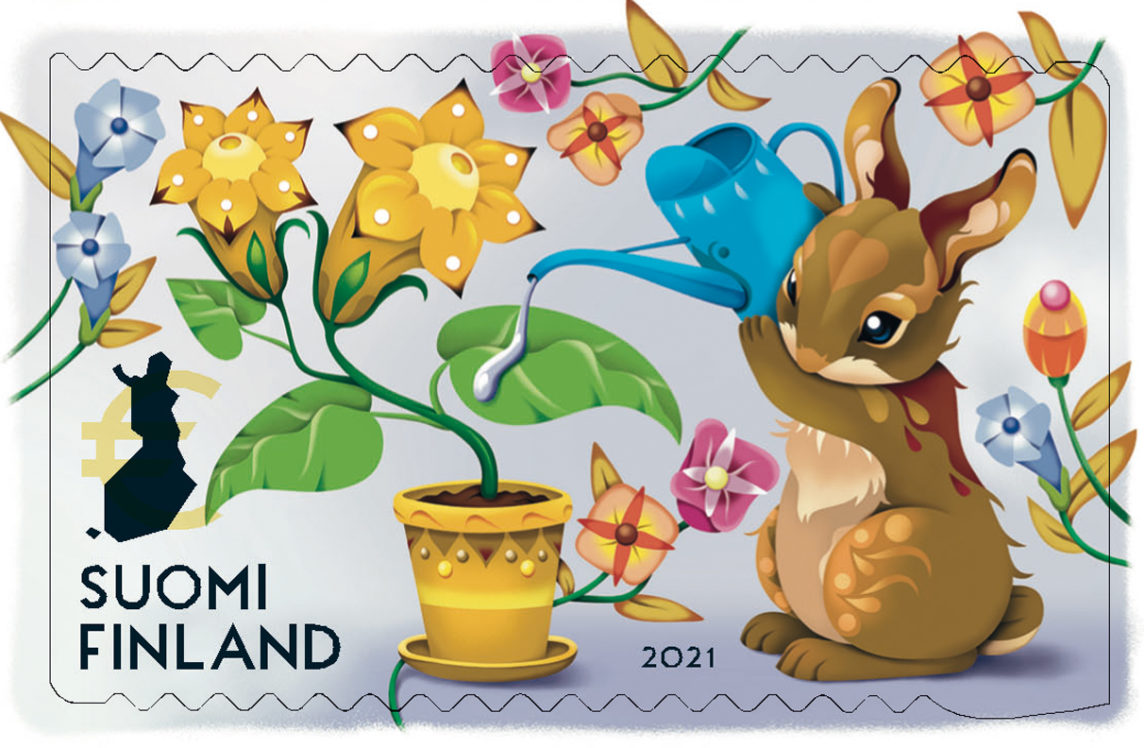 The "Let's take care" stamp booklet is a unique work in a young illustrator's career. It's amazing to see how well Riku Ounaslehto's luscious illustration style bends into both – a full-wall pattern sheet and a small stamp size as well!
Napa Agency congratulates Riku on his first stamp artwork!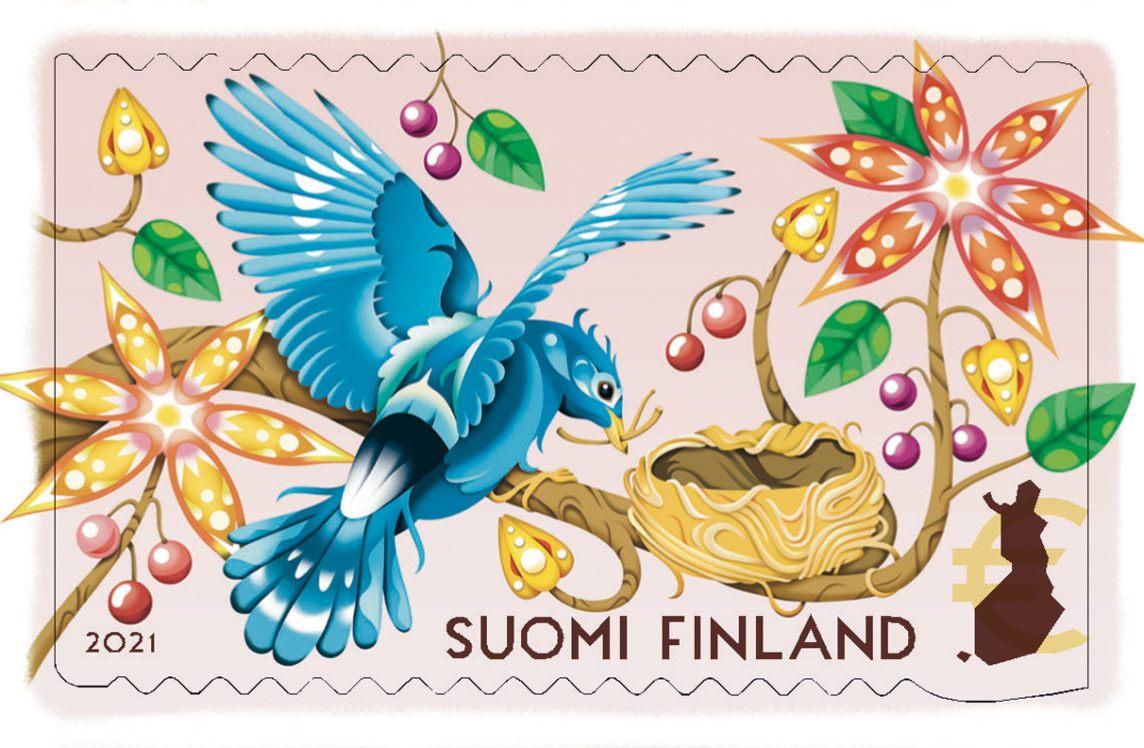 More of Riku Ounaslehto's colourful and mesmerizing artworks can be spotted on his Napa Agency's portfolio here.