Ossi Hiekkala & Christer Nuutinen are nominated for Sarjakuva-Finlandia comic art award
Happy news for cartoon lovers – the annual Finnish comic art award Sarjakuva-Finlandia 2017 is soon to be awarded, and there's even two Napa Artists nominated! Ossi Hiekkala with his brand new comic book "Nimettömien hautojen maa" (in English it's as spooky as "Country of anonymous graves") and Christer Nuutinen together with Pauli Kallio with the well known comic series' newest album "Kramppeja ja nyrjähdyksiä – Ripa ja kadunlakaisijat" ("Cramps and sprains – Ripa & the street-sweepers" in English). Congrats to nominees!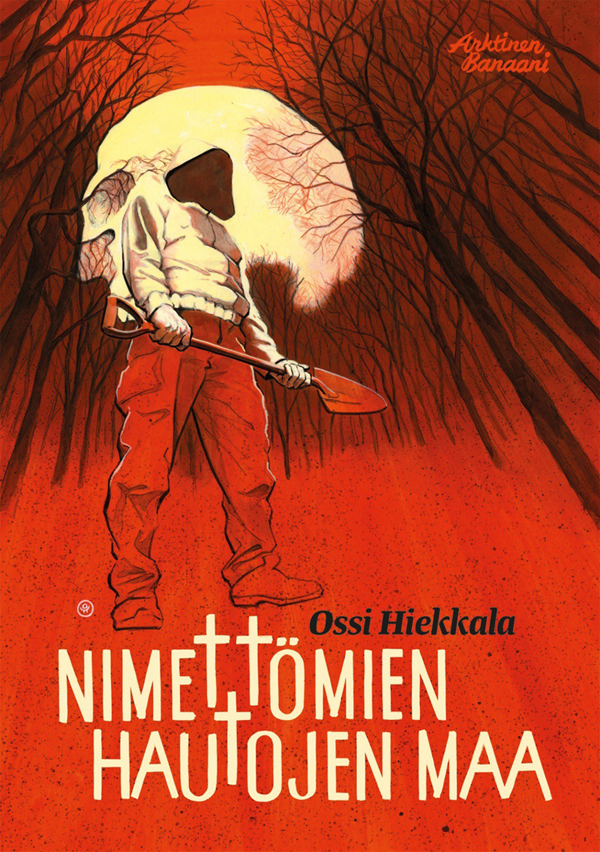 Ossi Hiekkala's "Nimettömien hautojen maa" is an impressive criminal cartoon. It consists of three exciting stories about Finland's criminal underworld. Ossi's masterful drawing style emphasizes the Finn noir vibe of the stories in a realistic and creepy way.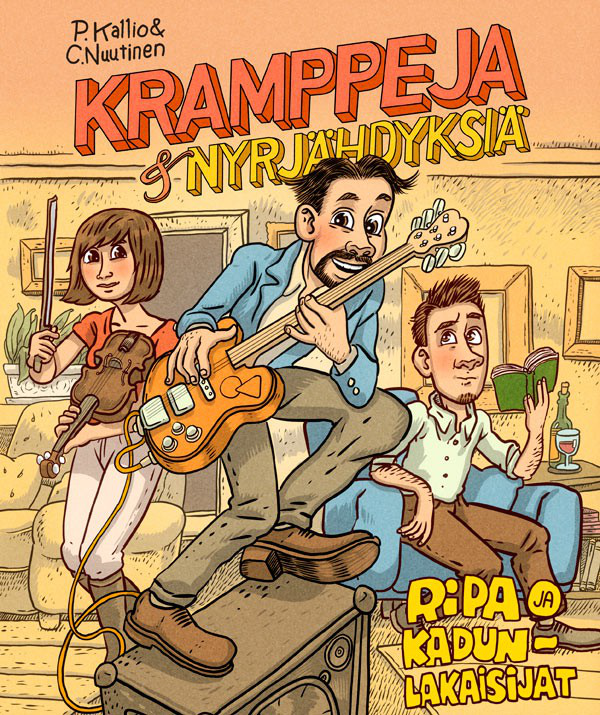 Drawn by Christer Nuutinen & written by Pauli Kallio "Kramppeja ja nyrjähdyksiä" is a well known comic series in Finland. It has been published as comic albums and also featured as strips in the Finnish magazines like Suomen Kuvalehti. The most recent album explores a familiar hero, Risto's everyday blunders and his doings as a music artist.
The winner of Sarjakuva-Finlandia will be selected from the top ten comic pieces by the Finnish rock band CMX's front man A. W. Yrjänä. The award was established in 2007 and this year it will be given on Friday 17th of March at the "Tampere Kuplii" comic art festival.
Last year's award winner was Napa's multitalented artist Kati Närhi. She scored the awarad with her brilliant comic book "Setsemäs vieras" (Seventh guest). Read Kati's interview on winning the prize, on our blog post here.